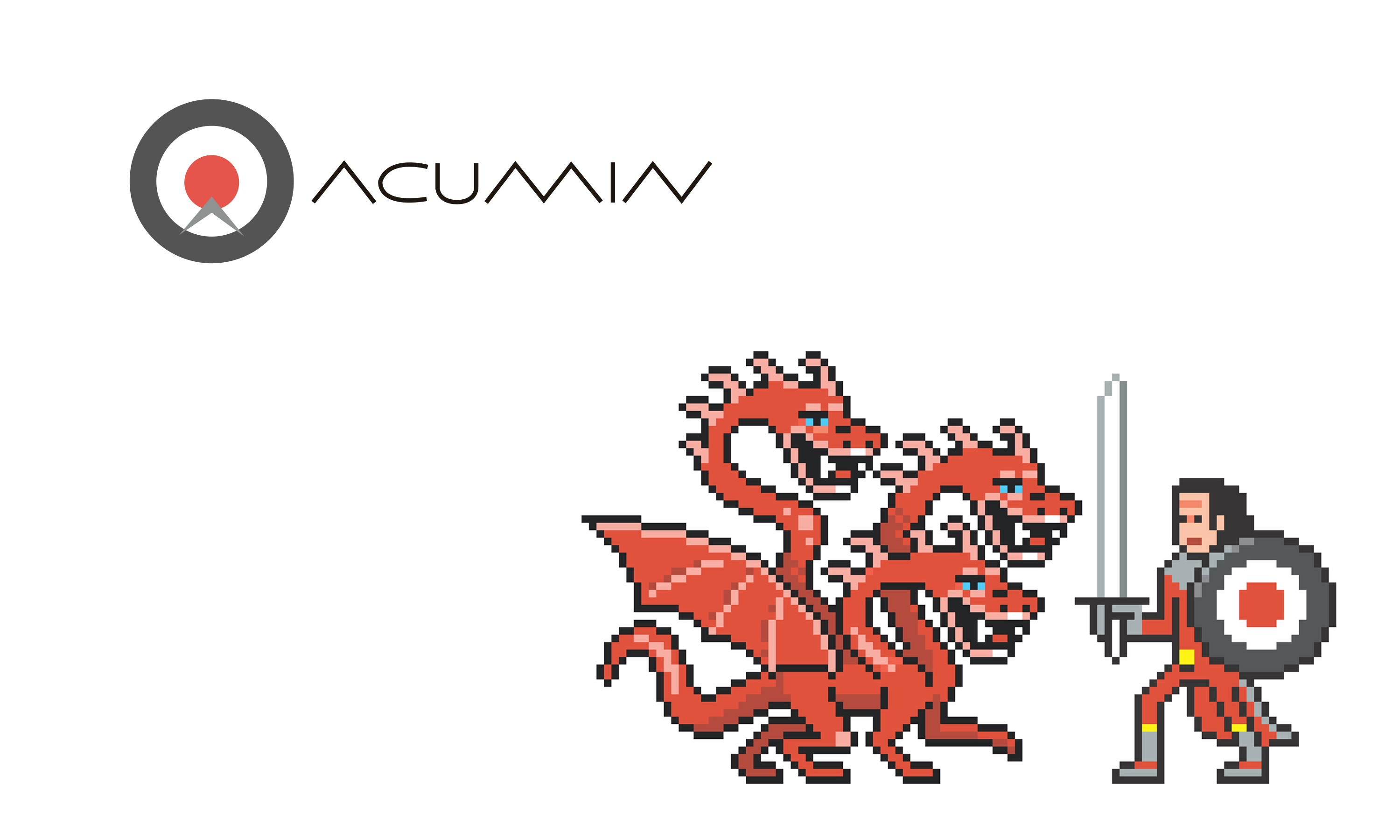 New visual language by Neon hits the target with Acumin's clients.
Neon have created a new brand visual language for Cyber Security recruitment leaders Acumin.
Acumin were keen to move away from traditional 'office shots and hand shakes' and came to Neon through recommendation and our work in the recruitment space with our project for the law firm Nabarro LLP's graduate recruitment campaigns – the most recent two being 'Don't just warm a chair. Find the perfect seat.' and 'Your future as a lawyer. Leave nothing to chance.' as well as our work for their Graduate recruitment short films.
The new visual style playfully uses the roundel within Acumin brand mark in varying scenarios and different graphic executions (from fun pixel heroes, to dice dots, through to alarm bells) to help highlight aspects of Acumin's offer within the Cyber Security market – from Business Protection, Executive Search, Contract and permanent staffing to name but a few.
The new work is to roll out over the coming months – and also featured at InfoSec 2016 recently held a London Olympia, where it proved a real hit with Acumin's clients.
Keep your eyes open for a full case study of this work by Neon coming very soon.
If you'd like to know more about this project, or if you have a project/pitch/roster review you'd like to discuss with us, we'd be absolutely delighted to hear from you.
Please call Dana Robertson on the number below, drop him an email or connect via LinkedIn.
Telephone
+44 (0)20 3289 1733
Email
info@neon-creative.com