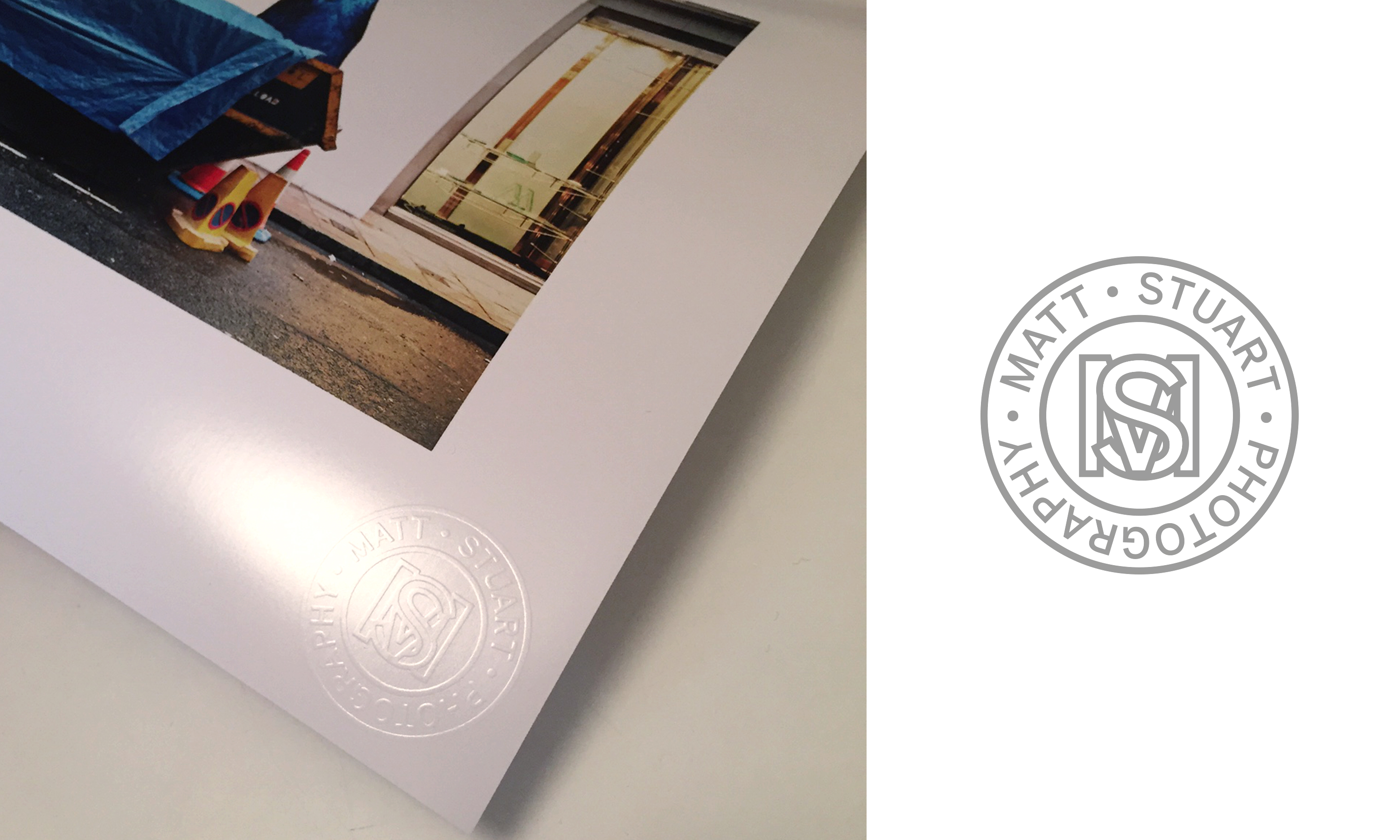 Hand stamp for renown street photographer Matt Stuart.
A super tiny job by Neon, but one completed with much love for good friend and renown street photographer Matt Stuart, who was conducting a limited edition print sale of some of his more famous images – and asked us to help him brand his prints as authentic originals.
We obliged by designing a simple but elegant typographic monogram, using a combination of his initials. This was then applied directly onto each of Matt Stuarts limited edition prints as a beautifully deep hand stamp emboss.
If you'd like to know more about this project, or if you have a project/pitch/roster review you'd like to discuss with us, we'd be absolutely delighted to hear from you.
Please call Dana Robertson on the number below, drop him an email or connect via LinkedIn.
Telephone
+44 (0)20 3289 1733
Email
info@neon-creative.com