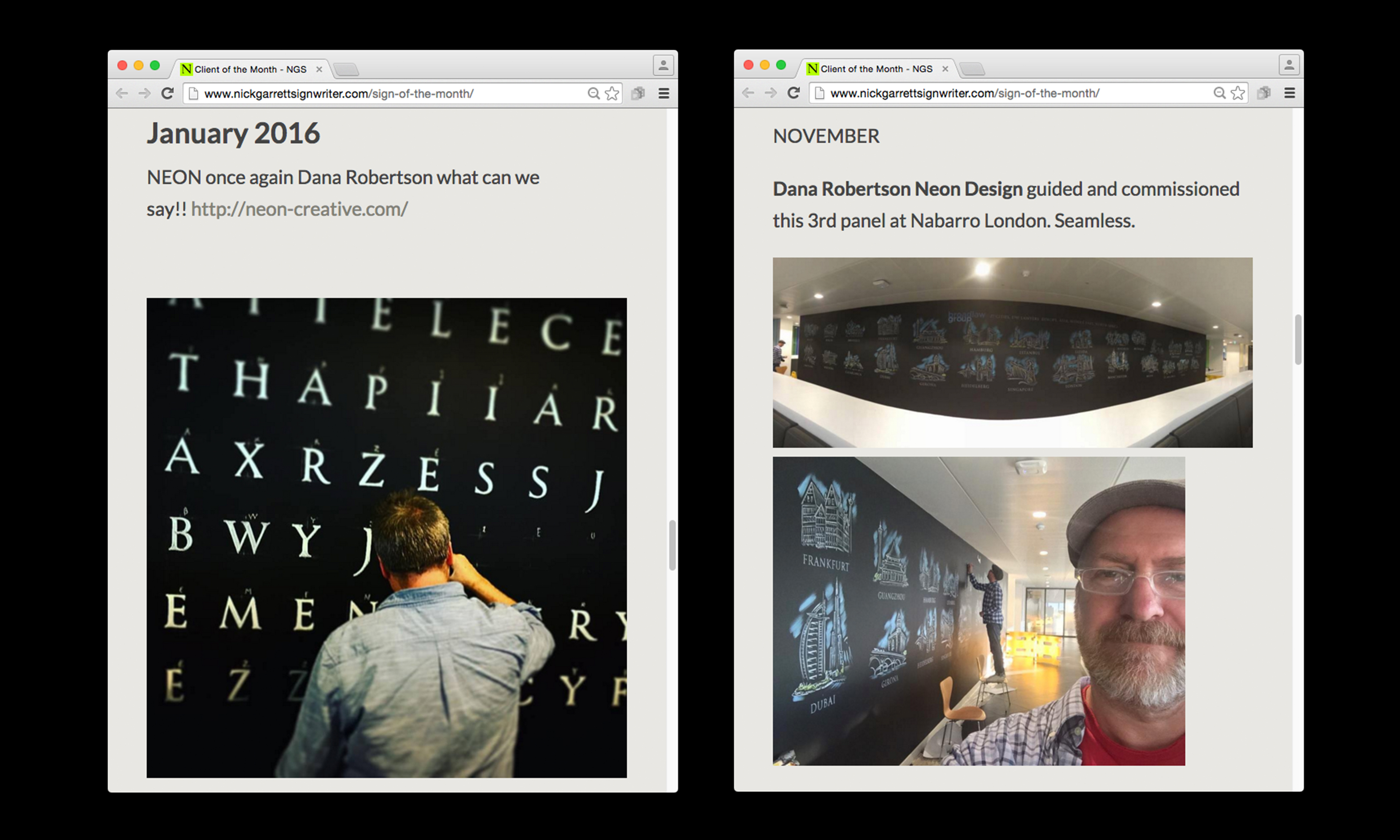 Neon make 'Sign of the month' twice with Nick Garrett.
Neon collaborate with all manner of amazing companies and individuals, one of them being the supremely talented traditional sign-writer Nick Garrett. He's passionate, he's quirky and he's a true craftsman.
We cheekily gave him the moniker Nick Garrett "No Ordinary Type" which perfectly describes the man and his hand lettering abilities. His work is a delight so do have peak at his website.
Nick is also passionate teacher too, you cannot help but be caught up in his enthusiam for his craft, so we highly recommend his sign writing courses – they are as good for your soul as they are for your skills.
Nick has collaborated with Neon on numerous projects, but the highlights have included, bringing our concepts to life for a typographic 'Welcome Wall', an ideas based food 'Sweet & Savoury skyline', global office locations 'City cameos' and most recently a 'Giant word search of Law Terms' for our client Nabarro LLP – with 'City cameos' and 'Giant word search of Law Terms' making 'Sign of the month' with Nick.
So a big thank you Nick – and we'll share Nick and Neon's up and coming new collaborations soon.
If you'd like to know more about this project, or if you have a project/pitch/roster review you'd like to discuss with us, we'd be absolutely delighted to hear from you.
Please call Dana Robertson on the number below, drop him an email or connect via LinkedIn.
Telephone
+44 (0)20 3289 1733
Email
info@neon-creative.com