Quite Early One Morning

Naming & brand identity
Rather late one evening… we came up with a highly distinctive identity.
There's not much Tom Banks doesn't know about creating and building strong, distinctive brands. Read More…
Over the years, working for major consultancies including Wolff Olins, he had helped all kinds of businesses to stand out from their competitors. Now, with a bit of help from Neon, it was time to do it on his own account, as he planned the launch of his new brand consultancy.
Burning the midnight oil in search of a great idea, it came to us: a truly distinctive brand name, shamelessly borrowed as you may know – from the title of collection of writings by the great Dylan Thomas.
It's a name to stop you in your tracks, and make you think… particularly when it's followed by a endlessly inexhaustible series of pay-off lines. These, we quickly realised, could be serious, thought-provoking, or even a tad frivolous; with the cumulative effect of bringing alive that "eureka moment" without which brand positioning remains a science rather than an art.
Were we tempted to add a few nice little images, or graphic embellishments? Not for a moment. A boldly characterful typeface was all that we needed to make the most of a really powerful words-based idea.
(Read Less...)
Kind words…
"I have worked with Dana and Neon on many occasions and always they have been exceptional experiences. Read More…
So it was only natural that I would turn to Dana again to help me establish my new brand consultancy. I am a firm believer that great ideas – with well-told and beautifully crafted stories that bring ideas to life – are the cornerstones of strong brands. Great ideas capture the imagination and engage people. They give brands clarity and purpose. They stir the emotions and motivate people to act. By their very nature they are forward looking and optimistic.
Working with Dana, we decided that this notion of ideas and stories is at the heart of what my new consultancy does, so we were keen that this should be reflected in how the brand came to life. Another important aspect of the business – and therefore the brand – is the collaborative nature of my new business – working closely with clients and experts that will form part of a team to deliver a project. If possible, I wanted this to be hinted at or reflected in the branding.
To start with we had to find a new name for the brand. Together we chewed the fat over a number of ideas and came down to a shortlist of three: TBC (as in To Be Continued) which suggested the idea of an ongoing and evolving brand story; &Co which was much more focused on the idea of collaboration; and Quite Early One Morning.
This last name was, admittedly, slightly left field but came from the fact that, quite literally, it was on waking up early in the morning that my plans to create this new business were first hatched. It was this nugget of information that came out of our discussions that prompted Dana and Neon to see that this could be the insight on which to build a brand.
By a fortunate stroke of serendipity, we then discovered that Quite Early One Morning are the opening four words of an evocative short story that Dylan Thomas wrote about taking a walk through New Quay, in Wales, early one morning after a big storm. Dylan Thomas, of course, was one of our greatest modern day poets and writers, a master craftsman of creative ideas, a well-turned phrase and an opening line that hooks you in. In fact, this is exactly what my brand consultancy aims to achieve for my clients.
So it was this name that seemed to capture our imagination. Slightly enigmatic in nature yet also with a sense of optimism – the dawning of a new day and new possibilities – as well as being a poetic turn of phrase. In particular, Dana felt it had great potential for turning into an interesting creative idea and visual language.
This was Neon's next challenge. Dana developed a beautifully simple and elegant design that coupled the brand name with a series of ever-changing and constantly evolving phrases that reflect the importance of ideas, energy, optimism and possibilities. These phrases enabled the injection of informality, warmth and wit. Examples range from the simplicity and directness of Quite Early One Morning… I Had An Idea to wittier ones such as Quite Early One Morning… I did my invoicing.
Black and white – to convey the clarity of thinking the consultancy will deliver as well as reflect the idea of story telling – is the main palette with just a hint of a bright second colour to spice things up a little without overdoing it. Dana recommended a typeface that is both classically beautiful yet modern in feel – the kind of typeface that just seems to fit perfectly with story telling.
Finally all this beautiful work was applied to the key elements of business cards, stationery, presentation templates and web site holding page. The next stage of the project will be a website that tells the whole story and I am really looking forward to working with Dana and Neon on this."
TOM BANKS
Founder
Quite Early One Morning
(Read Less...)
To find out more: info@neon-creative.com or call +44 (0)20 3289 1733 Share this: Email, LinkedIn, Twitter, Facebook, Download PDF, follow us on Instagram or view our animations and movies on Vimeo
PROFESSIONAL SERVICES
Branding
PROJECT SUMMARY
Naming
Brand identity
Promotional literature
Stationery
Digital templates
PowerPoint templates
Website
---
Quite Early One Morning stationery.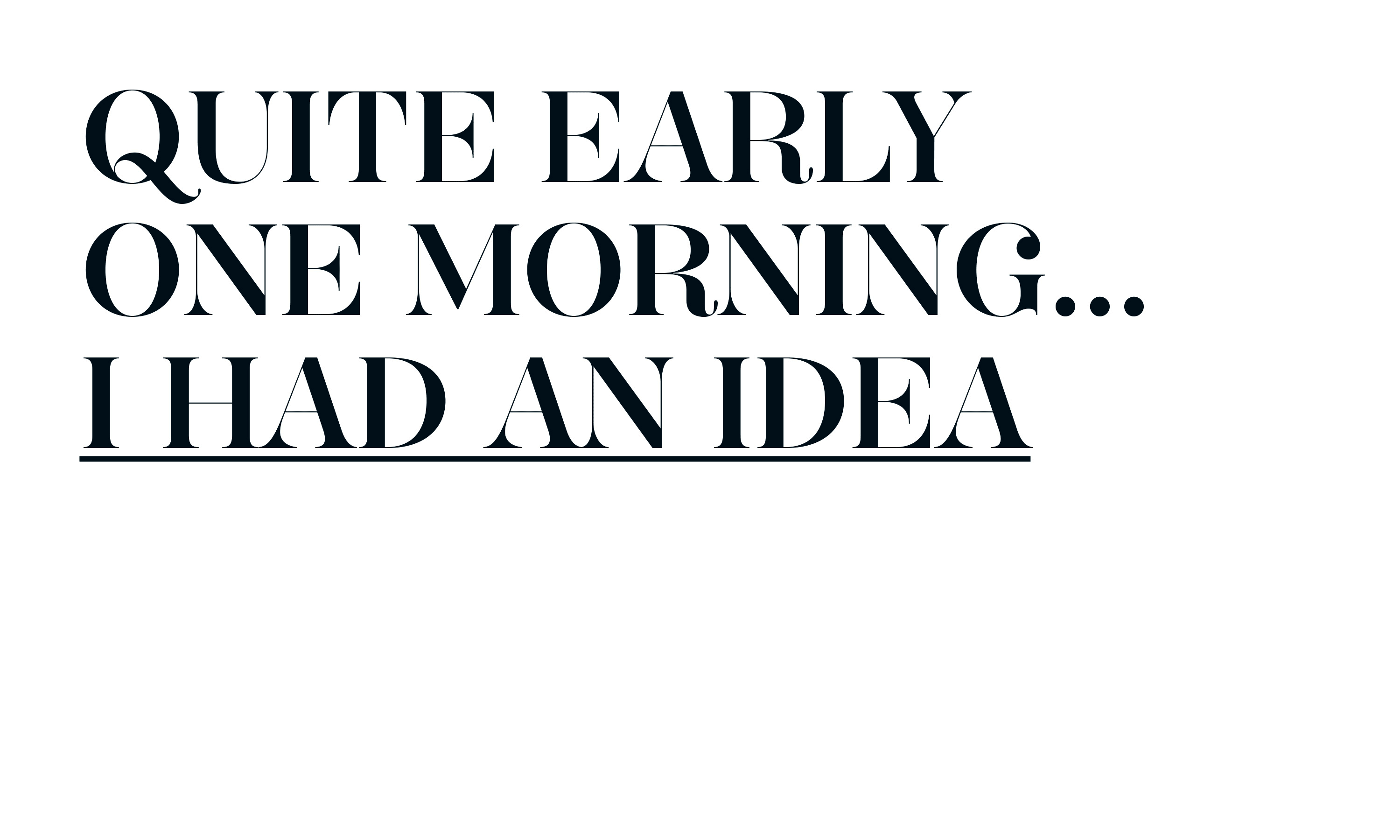 Quite Early One Morning stationery.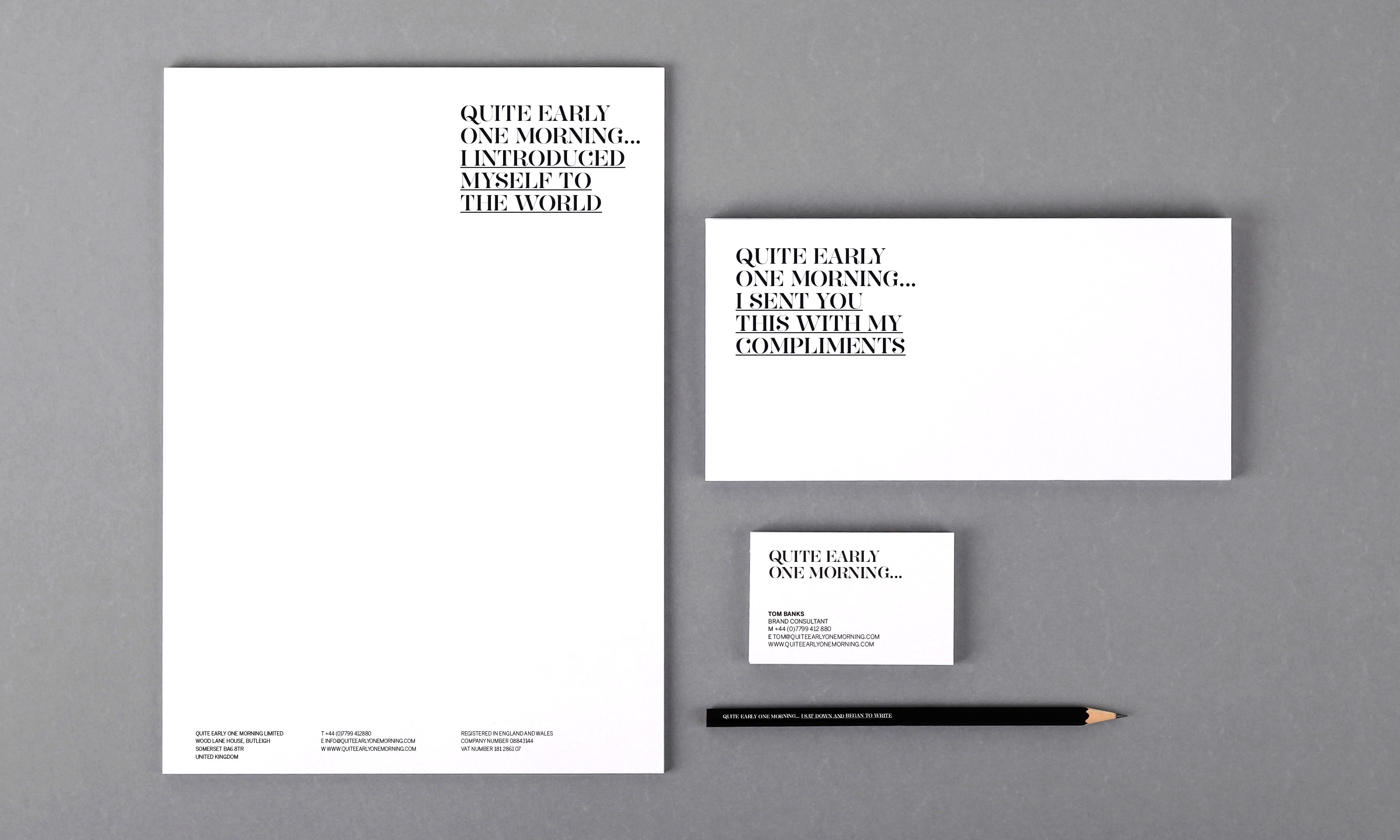 Quite Early One Morning business cards detail.
Quite Early One Morning report / proposal covers.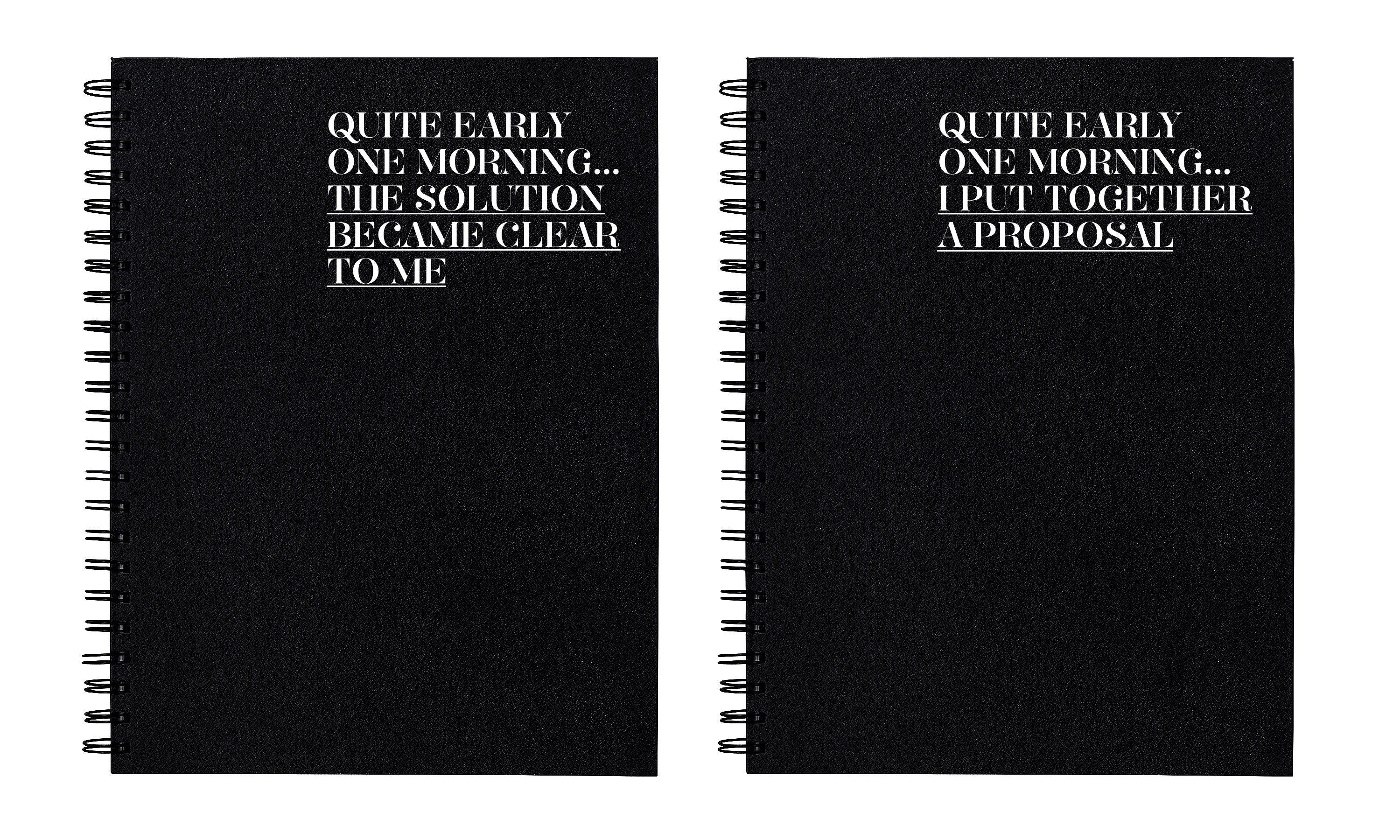 Quite Early One Morning note pad.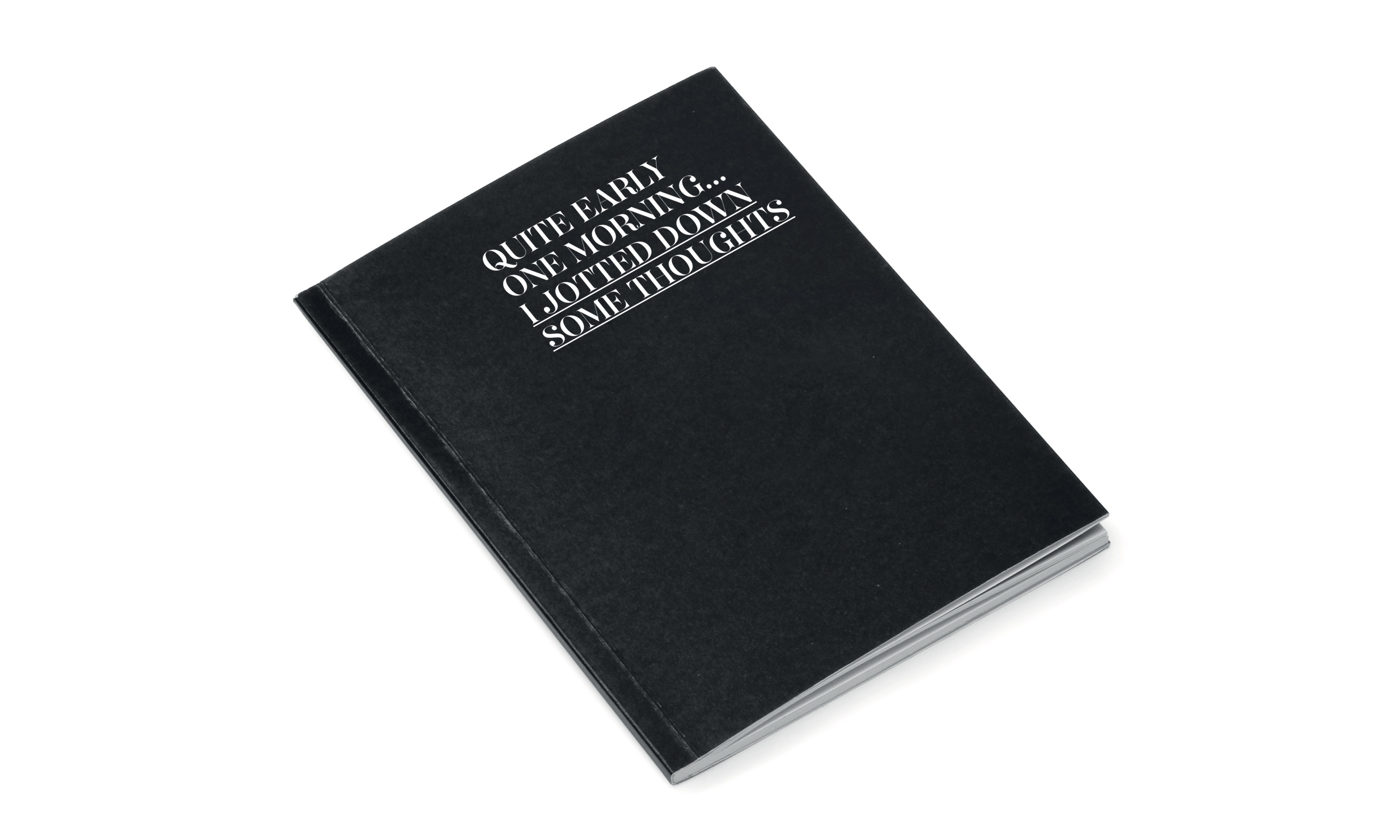 Quite Early One Morning website.
Quite Early One Morning book on branding.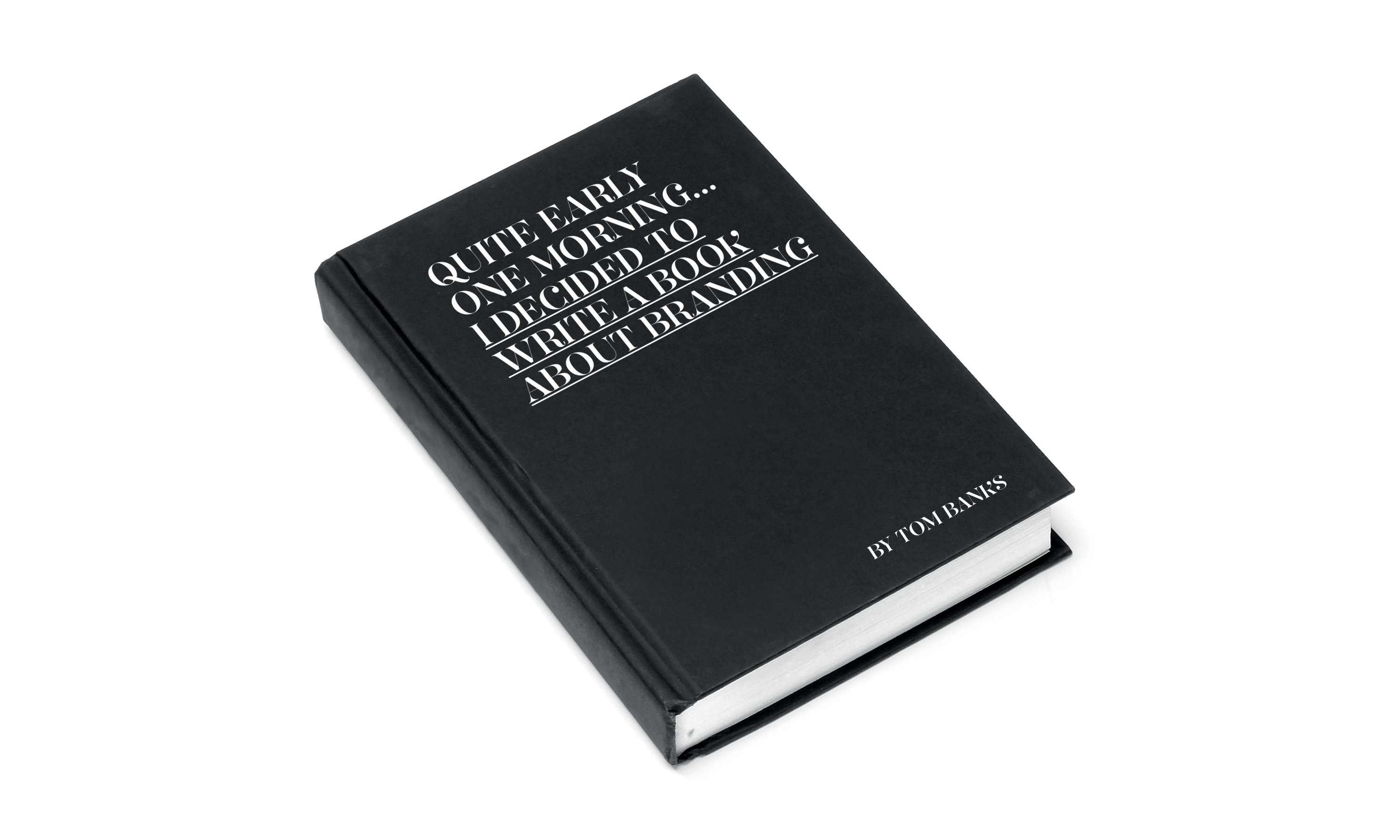 Other projects you may find of interest...