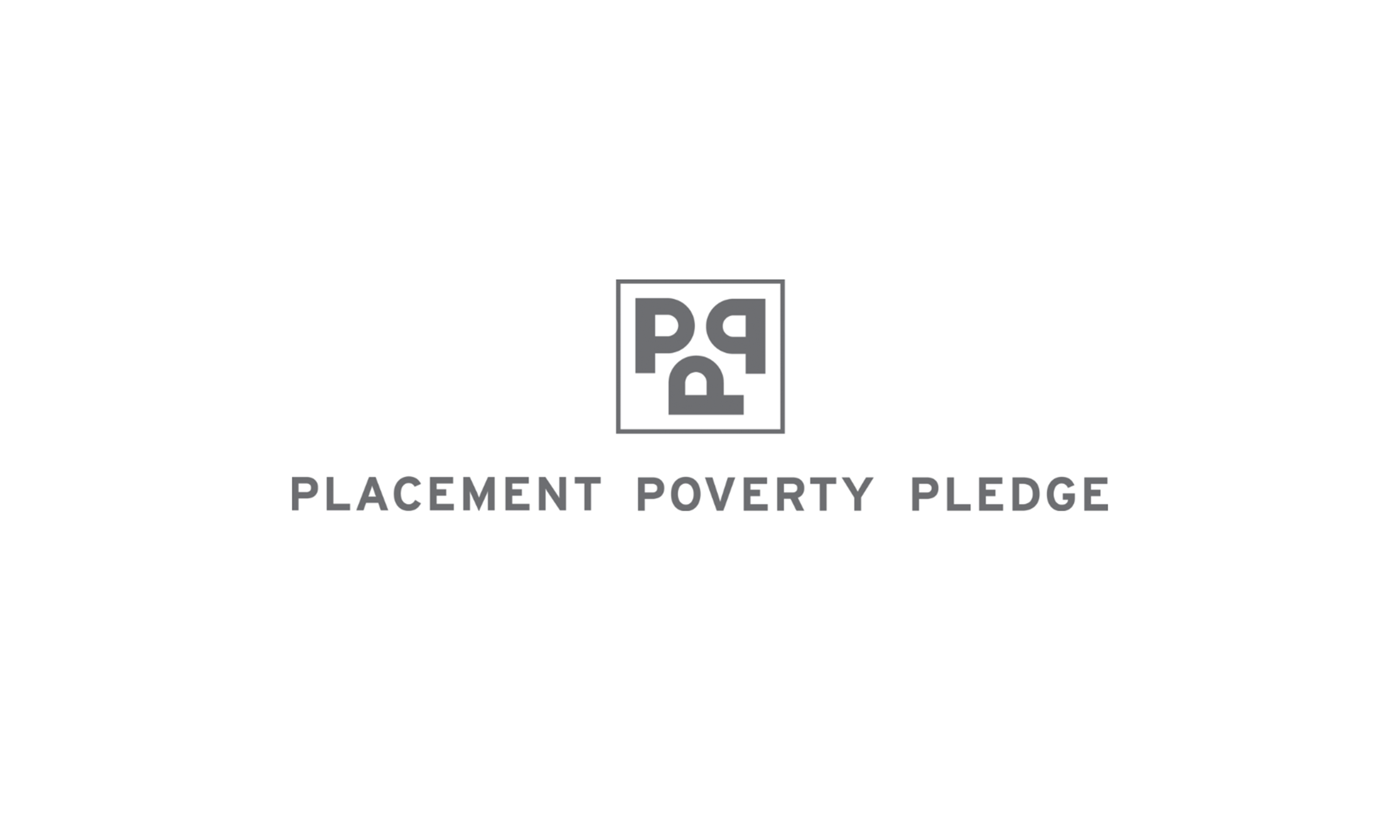 Neon signs up to student/graduate Placement Poverty Pledge.
Starting out and securing a good foothold within the creative industry has always been tough. We all start out looking for either a job or to get experience within a great studio via a placement.
But placements were a lottery when it came to how much you paid, usually not very much at all and in some instances nothing at all – and to the shame of our industry the majority of creative outfits used the 2-3 week placements as a revolving door of cheap labour and ideas working and working them for very, very long hours.
This results in placements living on the breadline, adding to their student debt and being fleeced of their creativity with no guarantee of job.
We have always thought this practice immoral, but the creative industry in places is not very grown up on some issues and decent payment of placements was always one of them.
Due to our distaste for this practice we have always paid our placements a junior designer freelance rate for their short stints with us – and also warned them about being strung along for months at a time in the hope of a job at other less scrupulous and usually high profile agencies.
But hopefully this blight on our industry is going to change a little, via the efforts of the Young Creative Council supported by D&AD with The Placement Poverty Pledge to which we have just signed up to.
Below is the note that was sent to us from Mark Bonner ex-president of D&AD about The Placement Poverty Pledge which was the brain child of Stu Outhwaite and Ben Harris.
All at Neon encourage every studio to sign up…
"Diversity in Creativity. Its the lifeblood of how we do, what we do. 
But how can we help make it easier for dangerous young minds to show us what they can do in our studios?
Pay them fairly. That's how.
You'll have heard of the 'Living Wage', and I'm sure you take a role in helping young creatives get going by letting the good ones in.
There's still many talented interns out there working for free, or travel expenses only. Surely if they're good enough, they deserve to be paid enough. 
The Placement Poverty Pledge wants to put this right.
By simply committing to pay interns at least the 'London Living Wage' of £9.75 an hour or £390 per week (if your studio is London based), or the 'UK Living Wage' of £8.45 an hour or £338 a week (if you're studio is outside London) your studio can lend its support to a powerful idea that just might change things. 
If they get stuck in and its working for both of you, don't keep them hanging… offer them a freelance rate after 3 months of service at £100 a day.
That's all The Placement Poverty Pledge asks. Sign up to those two principals, and you're in. Display your participation on social, on your website.
Who?
The Placement Poverty Pledge is not my idea, its the brainchild of two smart guys from Advertising, Stu Outhwaite and Ben Harris.
They approached me and asked if I thought we paid interns fairly. I did. I think we do our bit, but I also think that together we can do more.
We want your agency to sign up. 
Send Stu or Ben your support and your studio's logotype joins the Pledge.
D&AD are on-board and will market this during D&AD New Blood 2017. Creative Review are also offering support. 
The PPP already exists in advertising and has a myriad of agencies signed up (see below), including many creative universities. The response has been amazing and to date we've had nearly 60 agencies sign up. We've also had support along the way from Falmouth, SCA, Bucks Uni, Saint Martins, Forsbegrs, Berghs, Watford, Kingston and Campaign magazine who have given us free ad-space to feature the pledge on numerous occasions. 
Now it's time for Design to step up. Join us.
I could see a future where Uni's have a whitelist of agencies and studios that pay interns fairly. 
Why not make sure your studio is on it?"