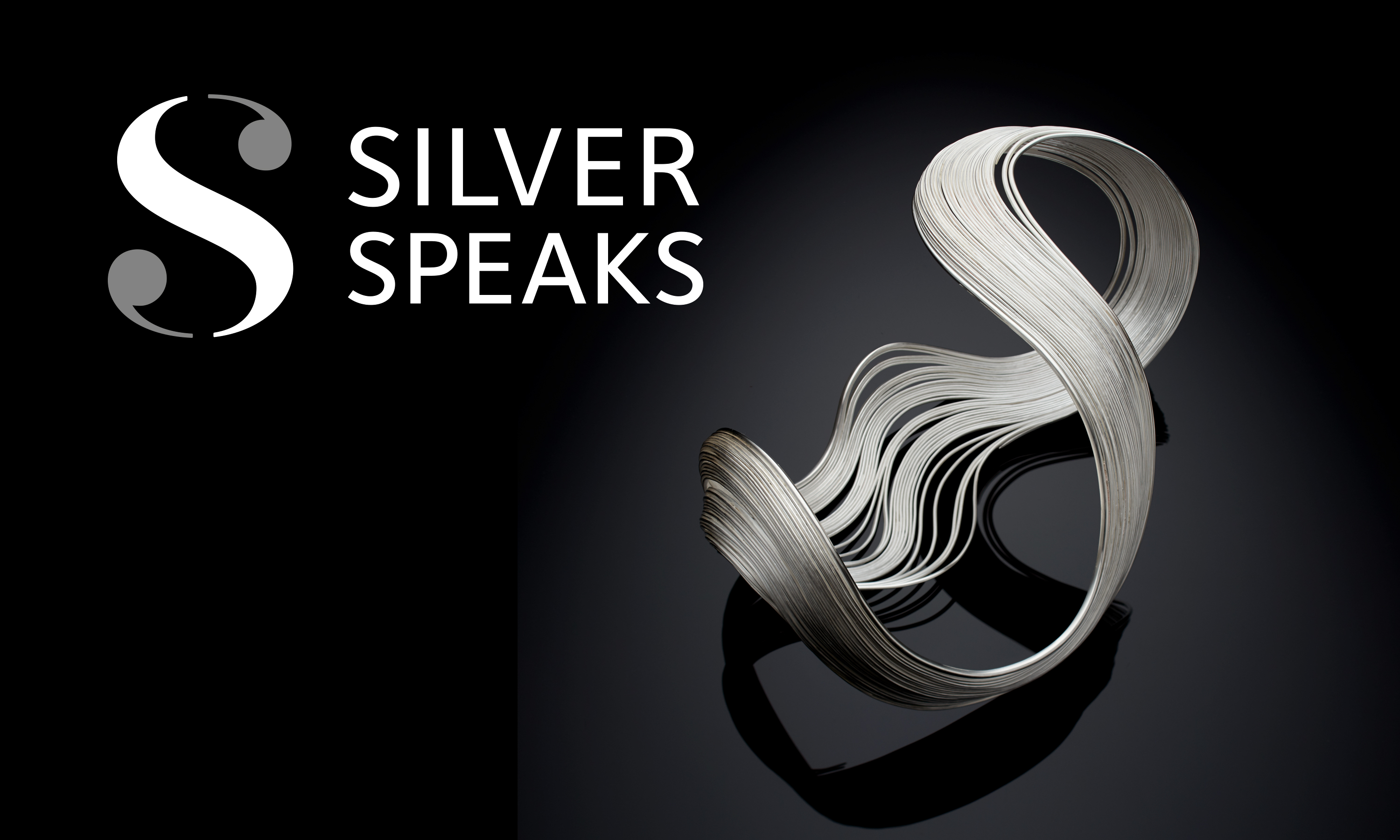 Neon to be an official Branding & Media partner of 'Silver Speaks'.
Off the back of creating the branding in late 2015, Neon are delighted to have been invited to be an official Branding & Media' partner for the Contemporary British Silversmiths initiative 'Silver Speaks', a programme of exhibitions and events throughout 2016.
'Silver Speaks' is year long series of events to be held around the United Kingdom (including the V&A and The Goldsmiths' Centre) to celebrate the exceptional level of creativity and skill in British silversmithing today. The spotlight will shine on some of the most exciting artists and designers – exploring the diverse applications of the material, from the experimental to the traditional, the sculptural to the functional. It will showcase the remarkable uses of silver and how works can be commissioned to enhance contemporary living, architecture and fashion. The event is directed by trade, craft and strategic consultant to Contemporary British Silversmiths, Karin Paynter, who is also expert silver adviser to London Craft Week.
"When we created the 'Silver Speaks' concept to promote contemporary silver to new audiences, Neon were our first choice. Having worked with them before, we knew they would answer the brief creatively and professionally and know how to get it right. Their branding for this event, held at the V&A and other prestigious locations was inspired and has allowed us to expand the project effortlessly. Their 'can do' approach makes working with them very reassuring, knowing we are in good hands – and we are now delighted to have their insight and enthusiasm onboard as one of our Branding & Media partners."
Karin Paynter
Director
'Silver Speaks'
If you'd like to know more about this project, or if you have a project/pitch/roster review you'd like to discuss with us, we'd be absolutely delighted to hear from you.
Please call Dana Robertson on the number below, drop him an email or connect via LinkedIn.
Telephone
+44 (0)20 3289 1733
Email
info@neon-creative.com