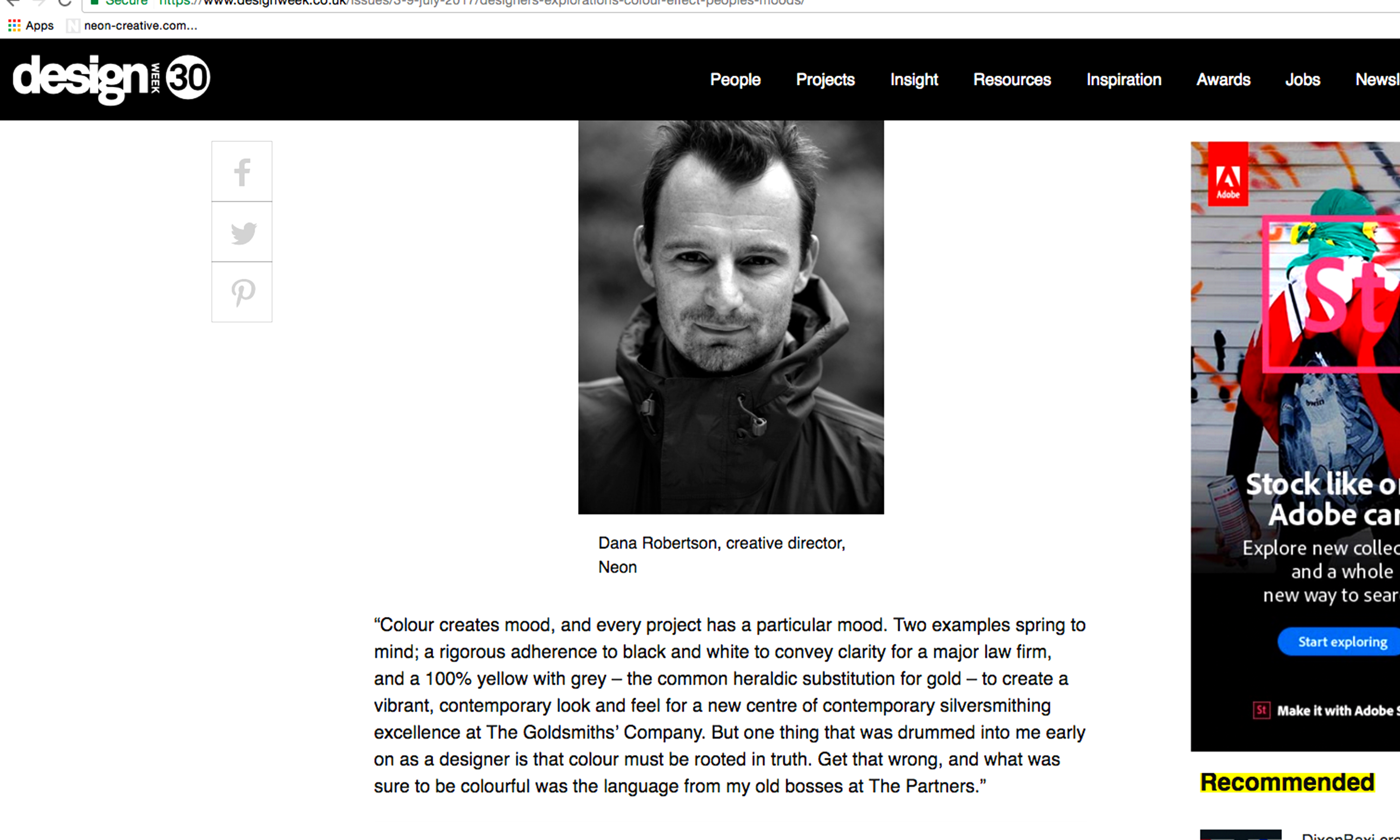 Neon invited to comment in Design Week – Designers' explorations of colour.
We were kindly invited to comment in Design Week this week, here's our two penneth:
Last week, an exhibition at the Design Museum opened exploring Hella Jongerius' research into the subjectivity of colour. Now, we ask designers to tell us about when they've consciously chosen shades to evoke certain emotions.
"Colour creates mood, and every project has a particular mood. Two examples spring to mind; a rigorous adherence to black and white to convey clarity for a major law firm, and a 100% yellow with grey – the common heraldic substitution for gold – to create a vibrant, contemporary look and feel for a new centre of contemporary silversmithing excellence at The Goldsmiths' Company. But one thing that was drummed into me early on as a designer is that colour must be rooted in truth. Get that wrong, and what was sure to be colourful was the language from my old bosses at The Partners."
Dana Robertson
Creative Director
Neon
To view the full article and all responses on-line click here, but you will need to register with Design Week.