Corney & Barrow

Brand identity
Premium & exclusive.
We were asked by Corney & Barrow to review and refresh their brand identity, to help position them as the leading independent wine merchants and supplier of fine wines from around the world. Read More…
The firm had a long and distinguished heritage in the trade and wanted to retain that equity while presenting themselves as a more forward-facing organisation. The new mark would also need to incorporate the two Royal Warrants, as well as working more effectively in digital media.
The solution? The new mark's letter forms were completely redrawn, with the bespoke type lovingly sculpted to create a careful balance of heritage and a sense of the contemporary – while also being utterly premium in feel. The configuration of the old mark, which placed the name on a single line with Royal Warrant above, was revised to a more integrated and practical stacked configuration – with the two Royal Warrants moved to the left, to balance the mark.
Our elegant new Ampersand was then used as a graphic device to help highlight Corney & Barrow's many attributes and offerings. The new brand identity with its new mark and visual language was then rolled out across the business, online, in literature and on vehicle livery. And we're pleased to say it's now seen as a new benchmark of quality within the trade, and as the hallmark of a very premium offering to Corney & Barrow's clients.
(Read Less...)
Kind words…
"Dana and Neon, came to us at Corney & Barrow with high recommendations from some very senior people in the industry. Read More…
Having decided to modernise our logo, refine our colour palette, change fonts and photographic style, Dana explained the process and shared his initial ideas; these stretched from the 'slight refinement' to the 'total change', in order to understand our level of engagement.

His attention to detail and the steps that he had gone through to make his initial recommendations really helped to cement our trust in him as an expert. With each stage, he refined the individual elements, always proposing a selection for us to choose from and enabling us to move forward with the project very quickly.

Not only are we extremely delighted with the outcome of the Corney & Barrow re-branding, but having someone so personable, talented and accessible to work with has made the entire process a pleasure and exciting."

ADAM BRETT-SMITH
Managing Director
Corney & Barrow
(Read Less...)
To find out more: info@neon-creative.com or call +44 (0)20 3289 1733 Share this: Email, LinkedIn, Twitter, Facebook, Download PDF, follow us on Instagram or view our animations and movies on Vimeo
PROJECT SUMMARY
Brand idenitity
Brand guidelines
Tone of voice guidelines
Flagship publications
Literature house style
Brand assets micro-site
House range packaging
Vehicle livery
Stationery and forms
Digital templates
PowerPoint templates
---
Corney & Barrow brand language.
New Corney & Barrow brand mark.
Corney & Barrow ampersand language.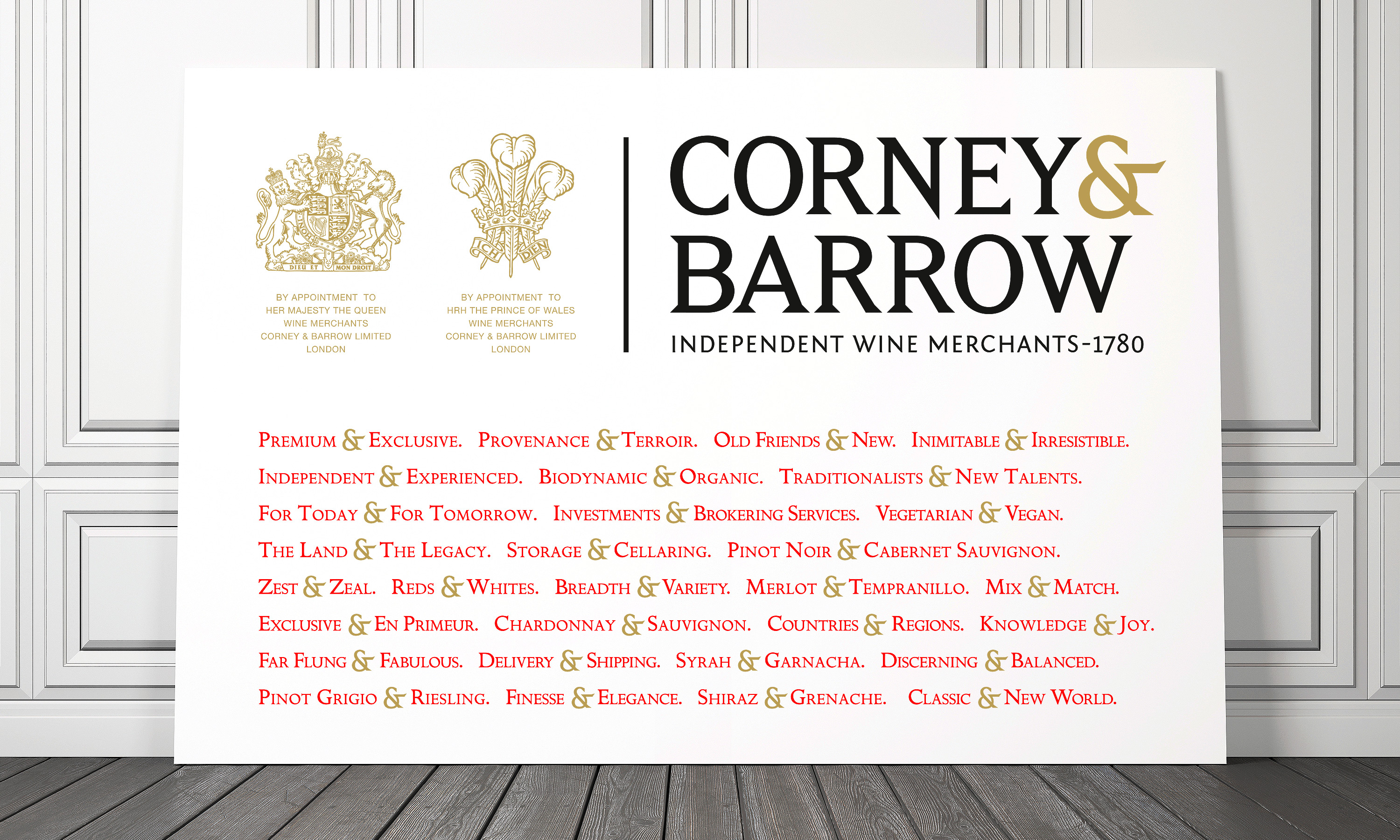 Corney & Barrow brand mark and visual style old vs new.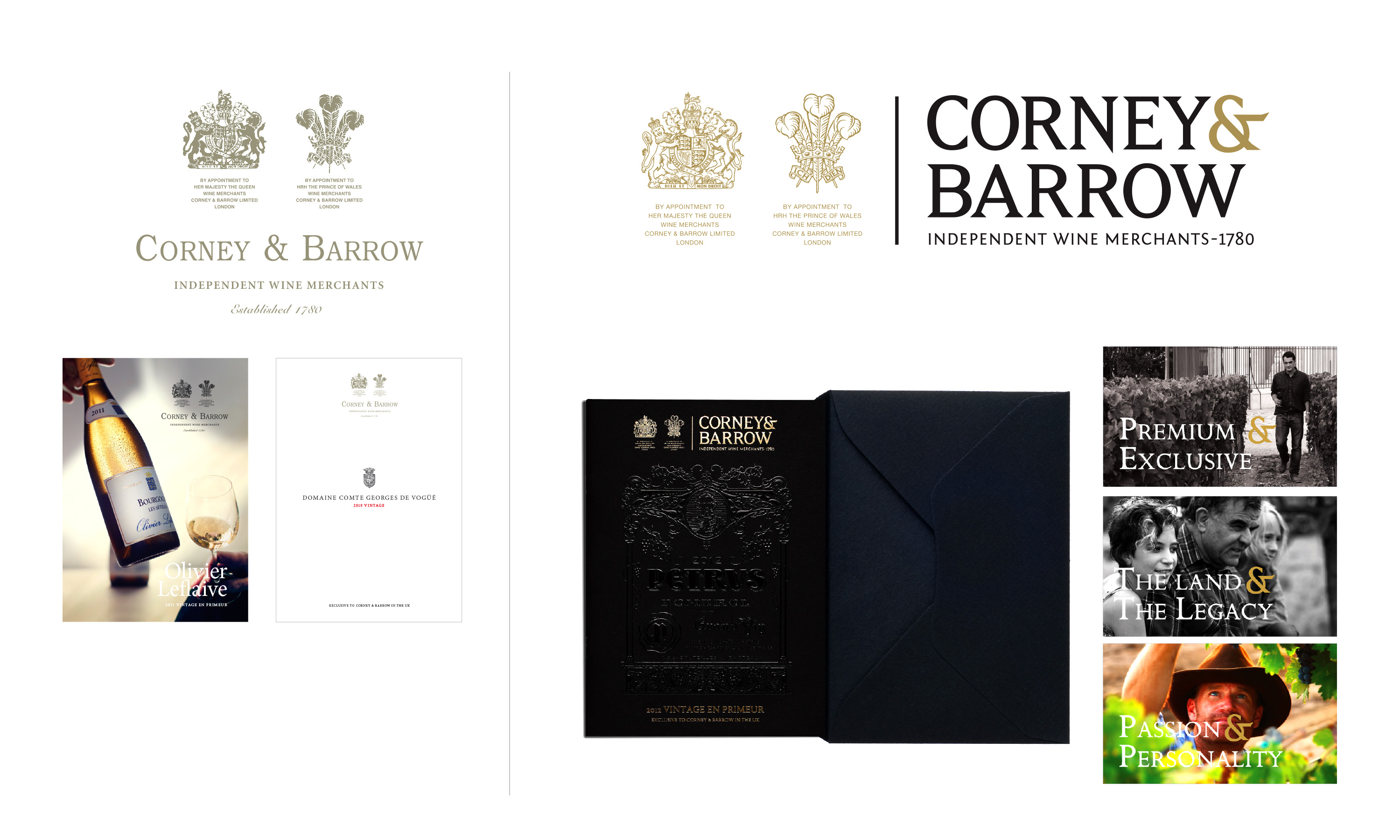 Corney & Barrow Pétrus brochure.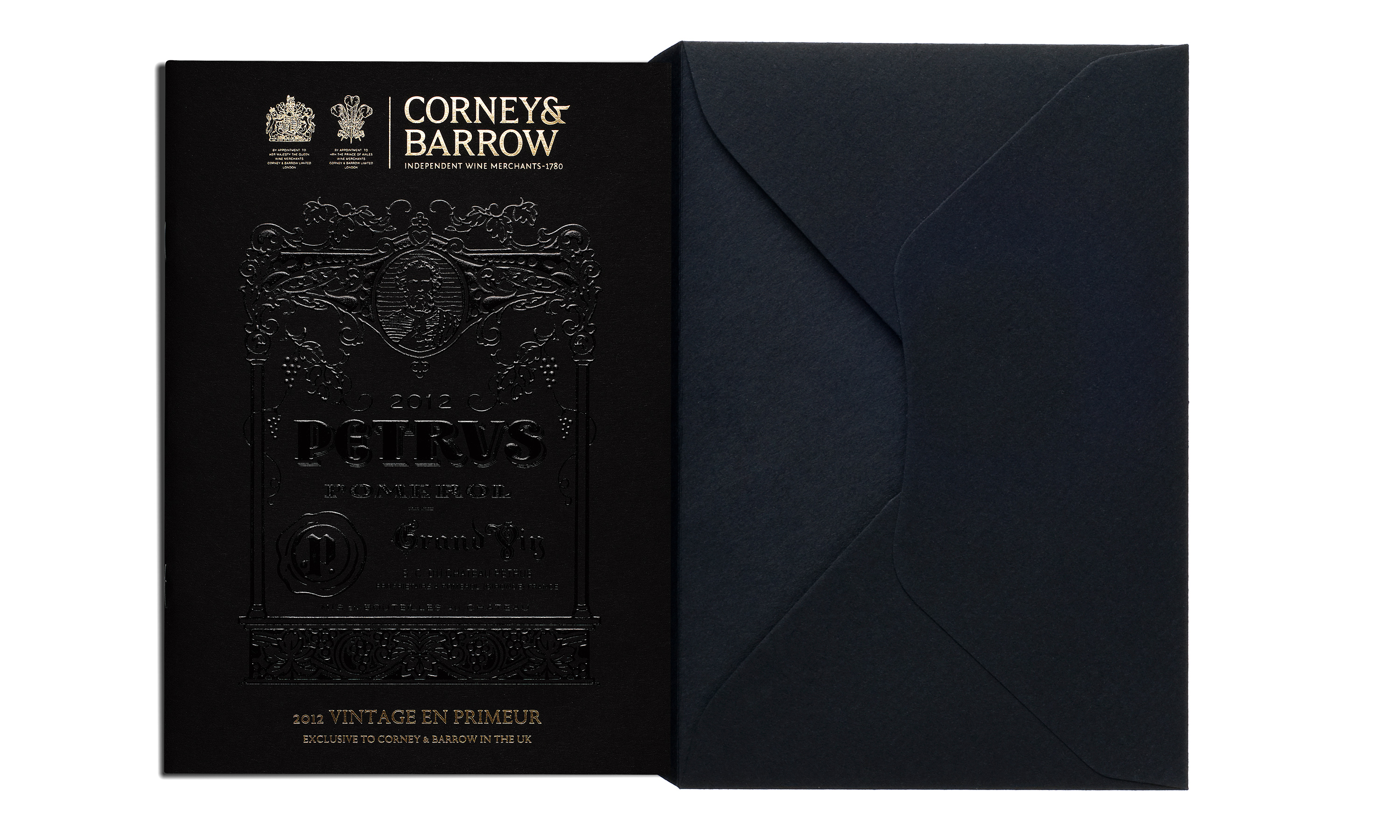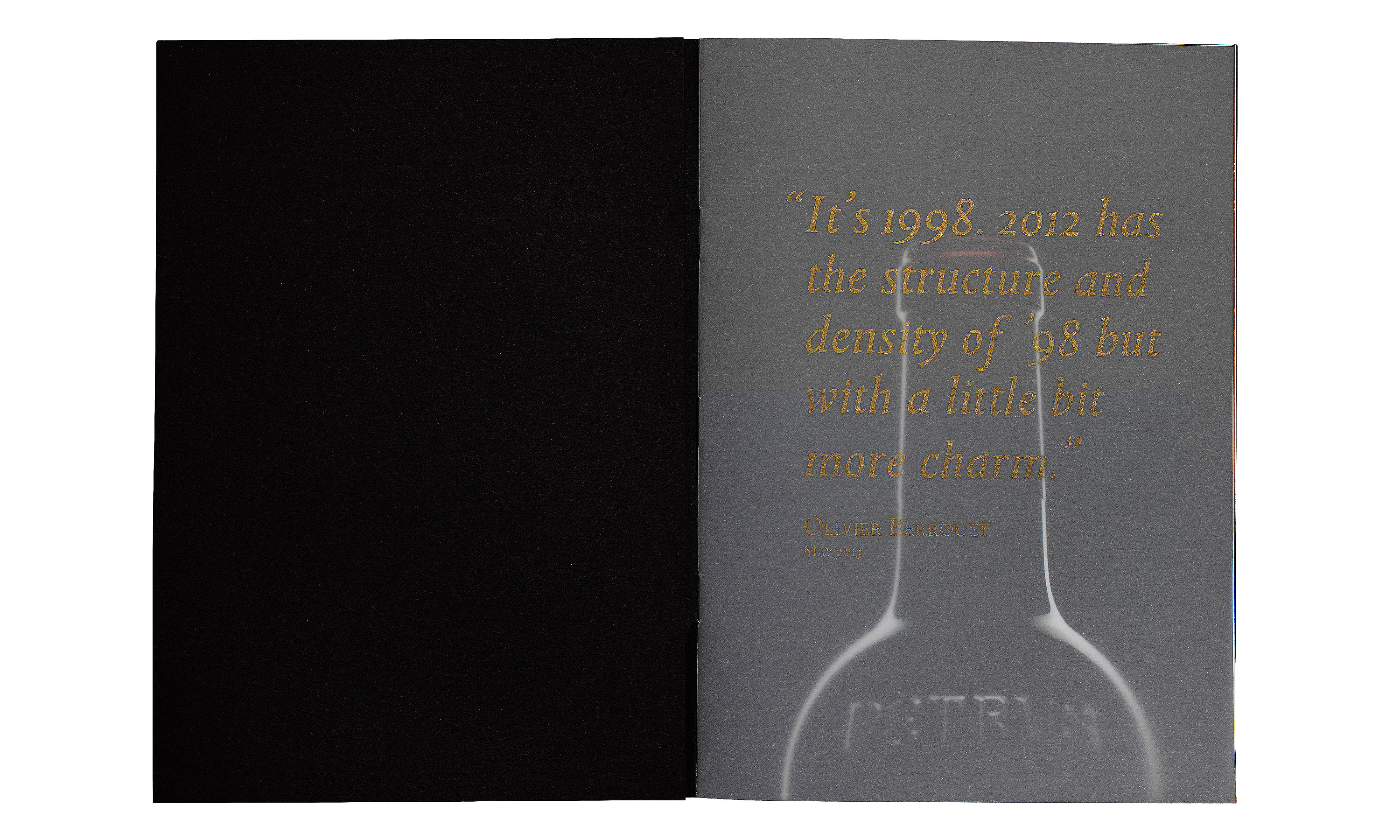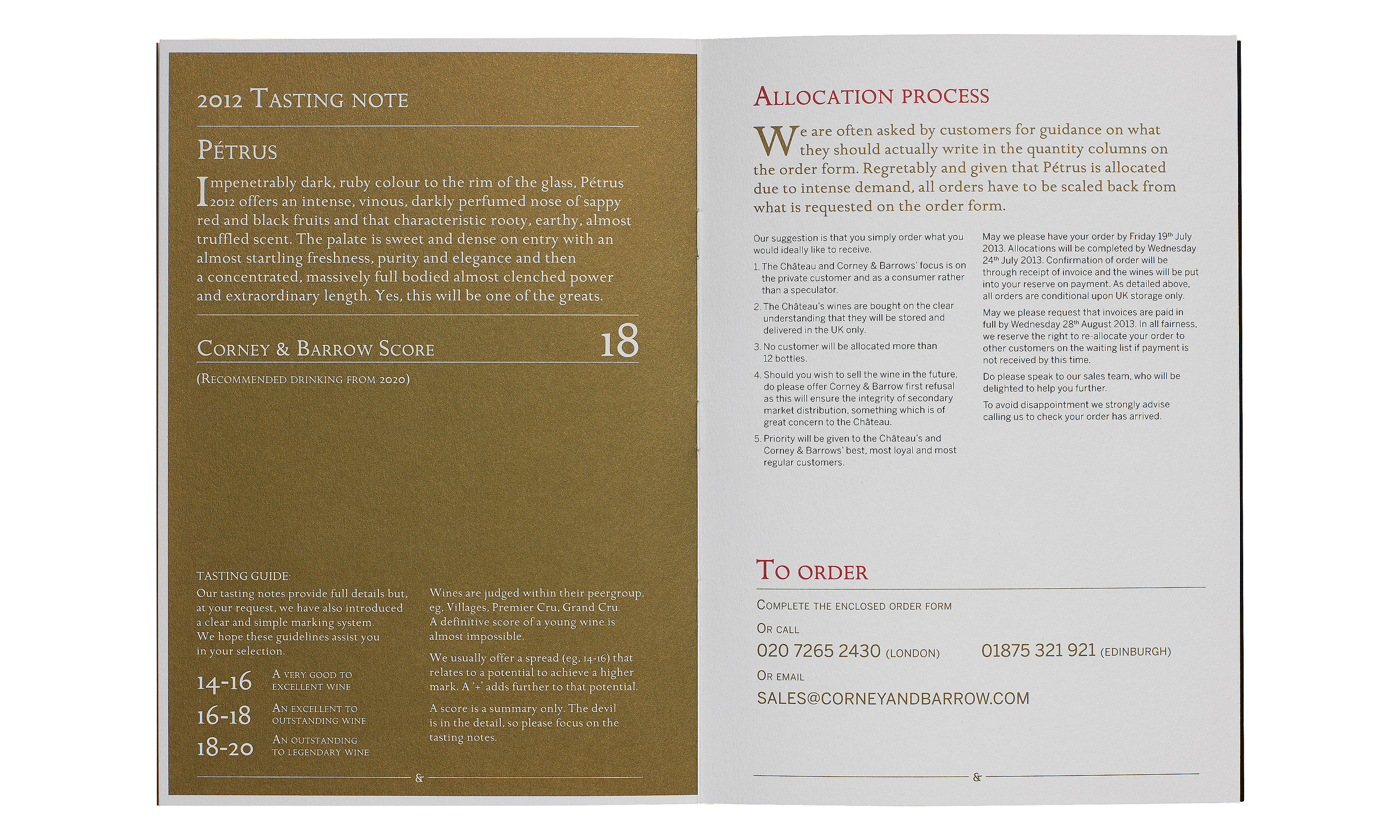 Corney & Barrow literature system.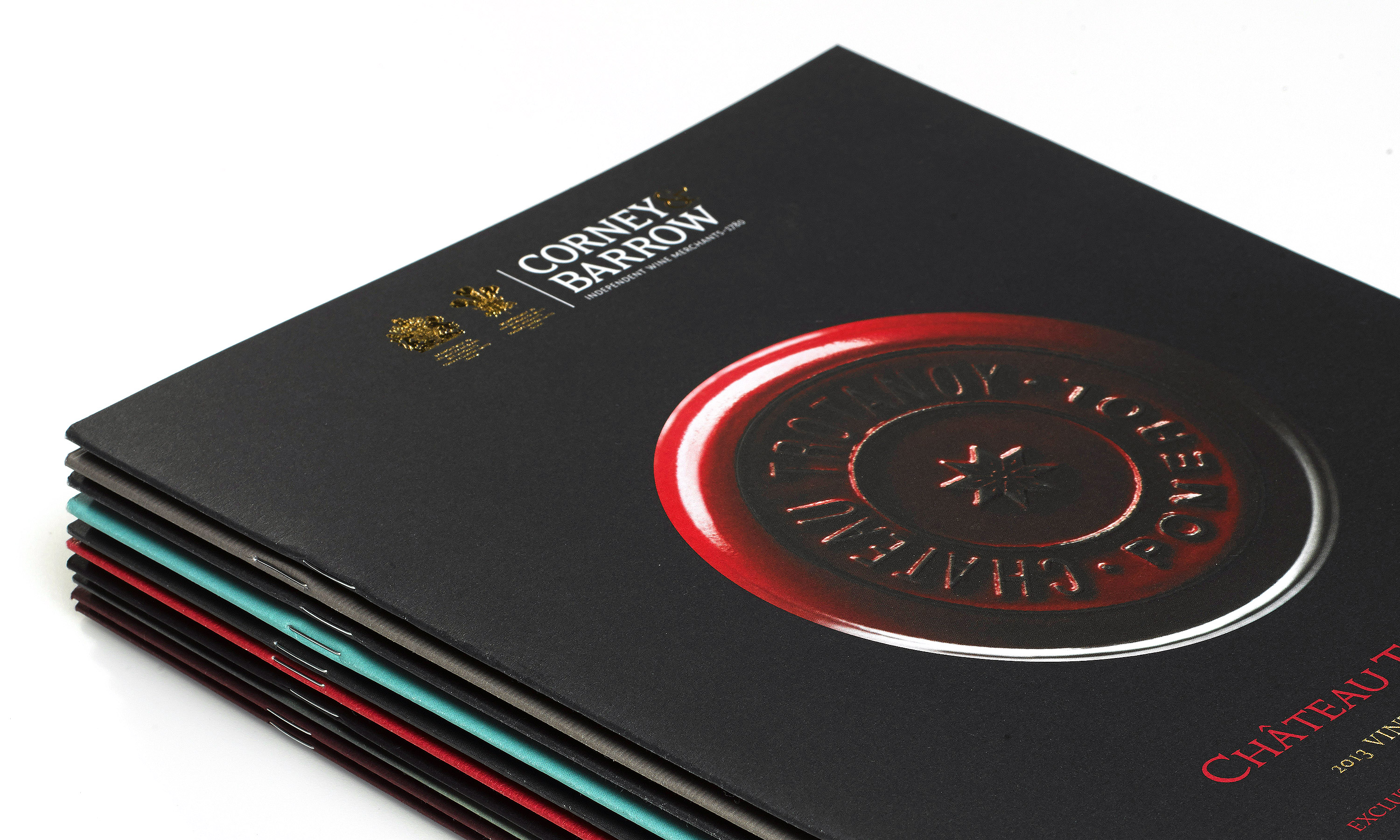 Corney & Barrow literature system sample spreads.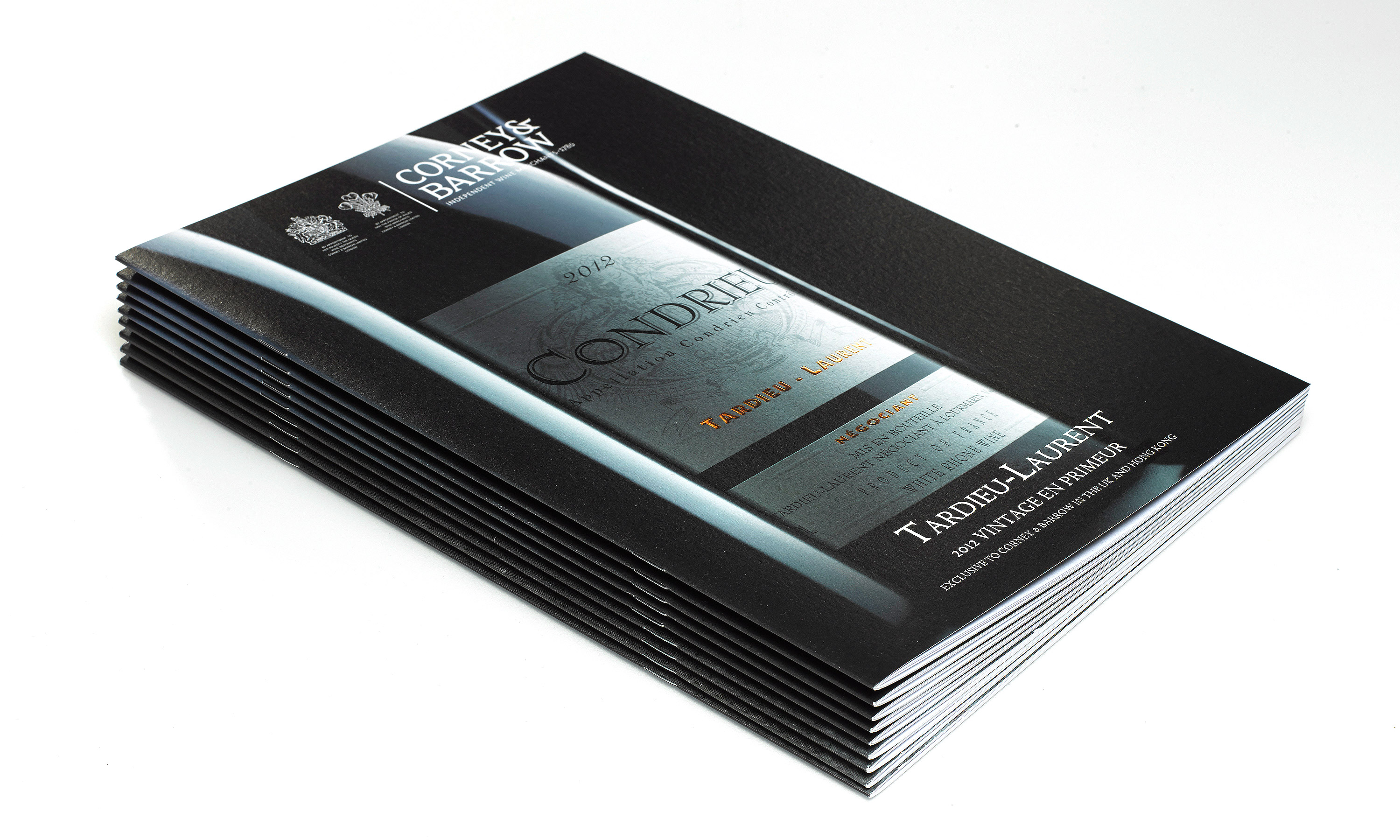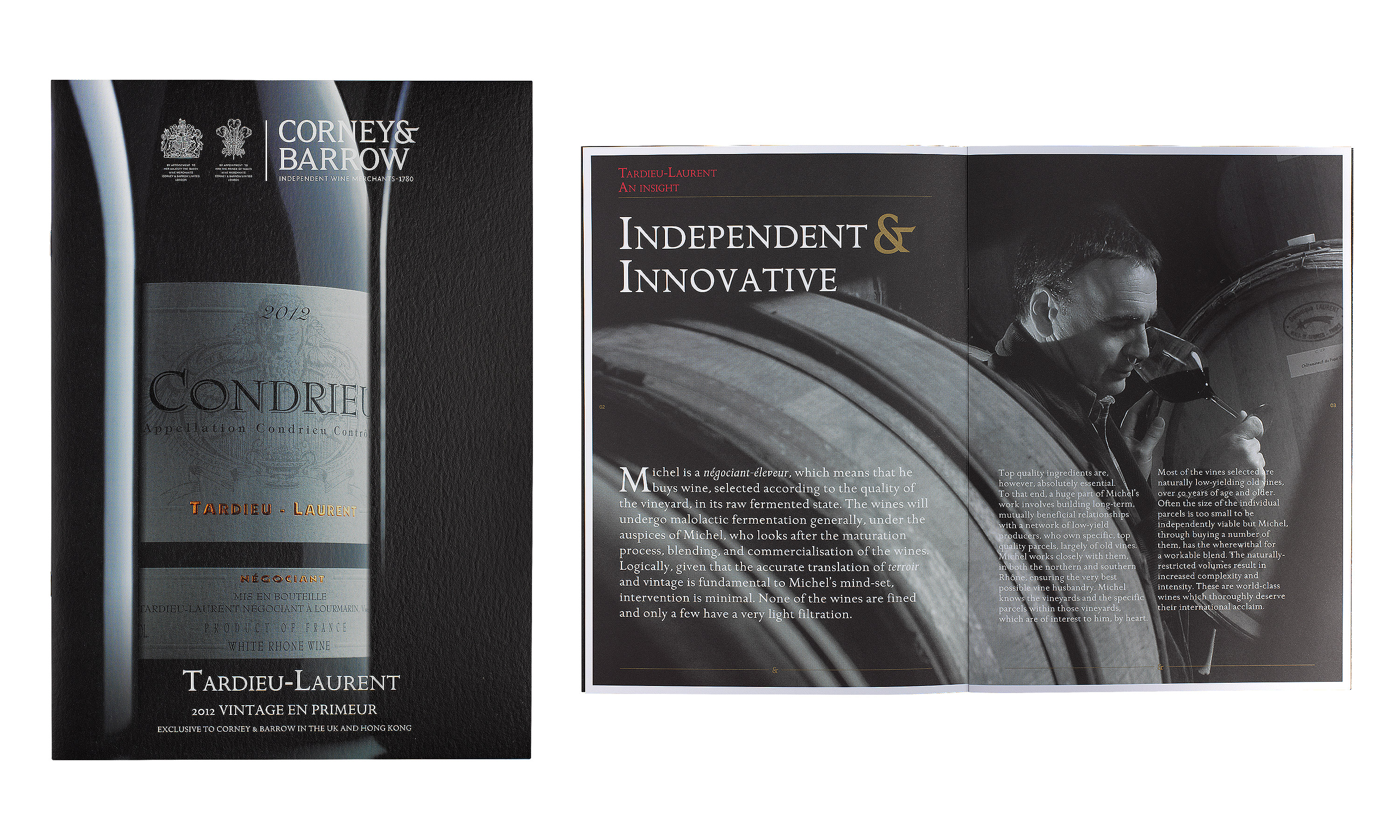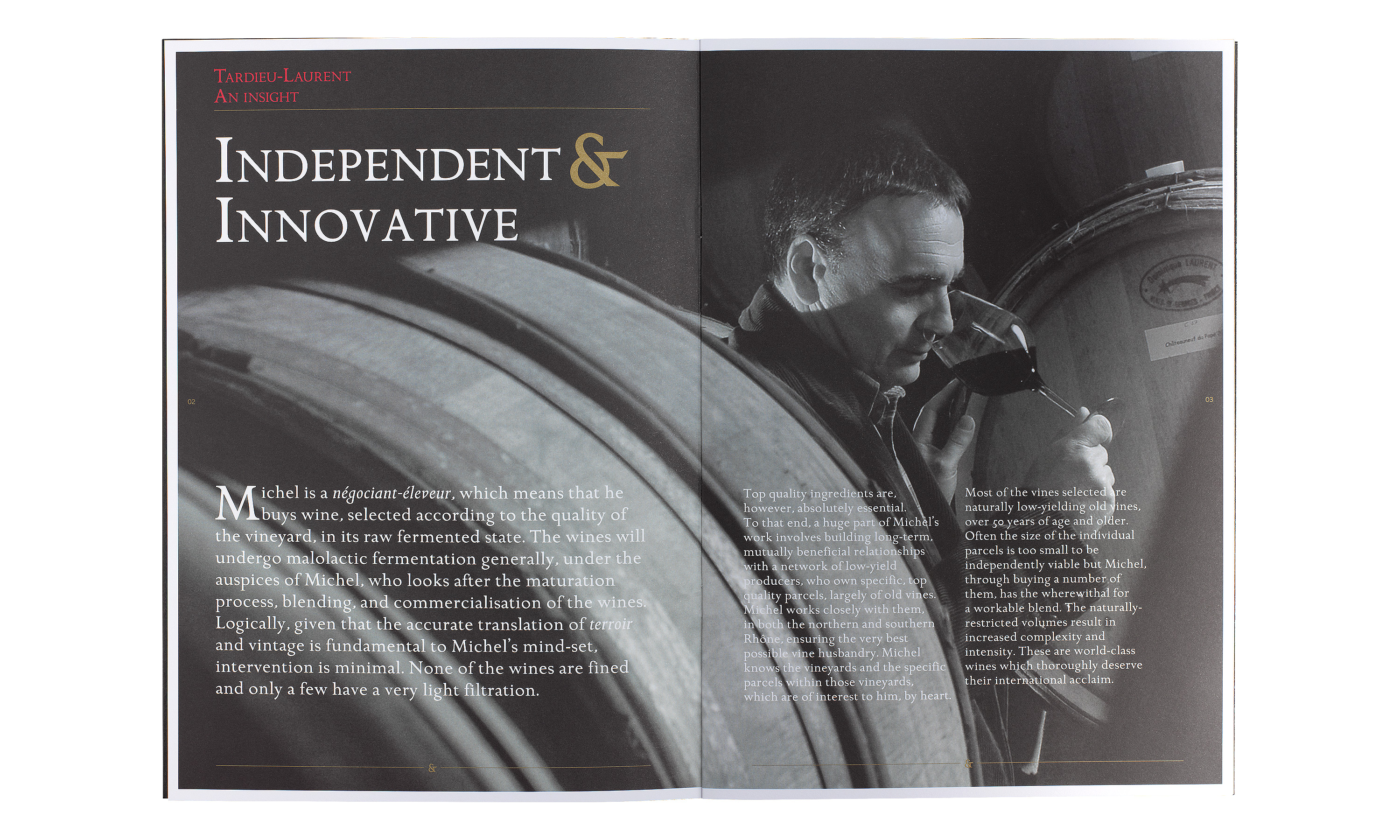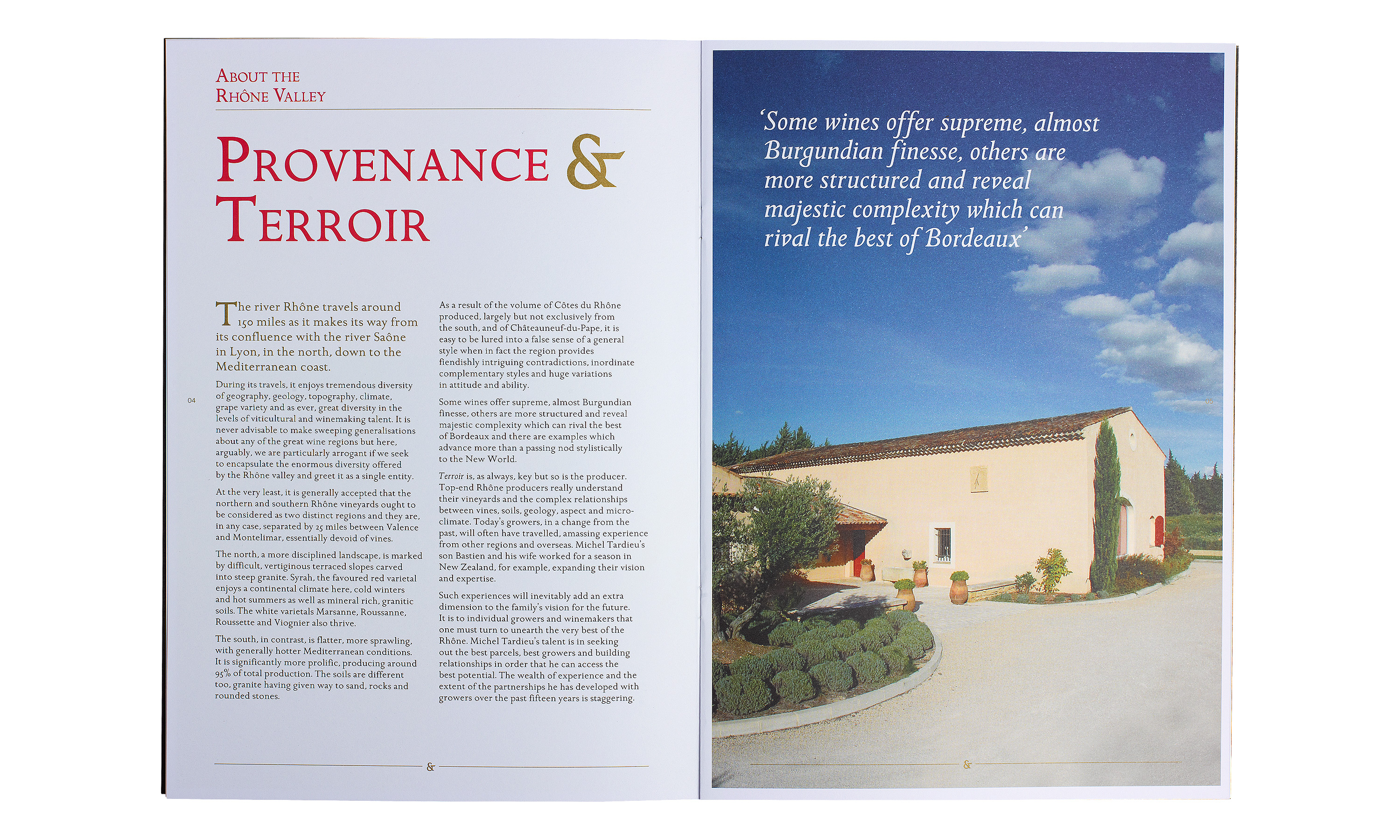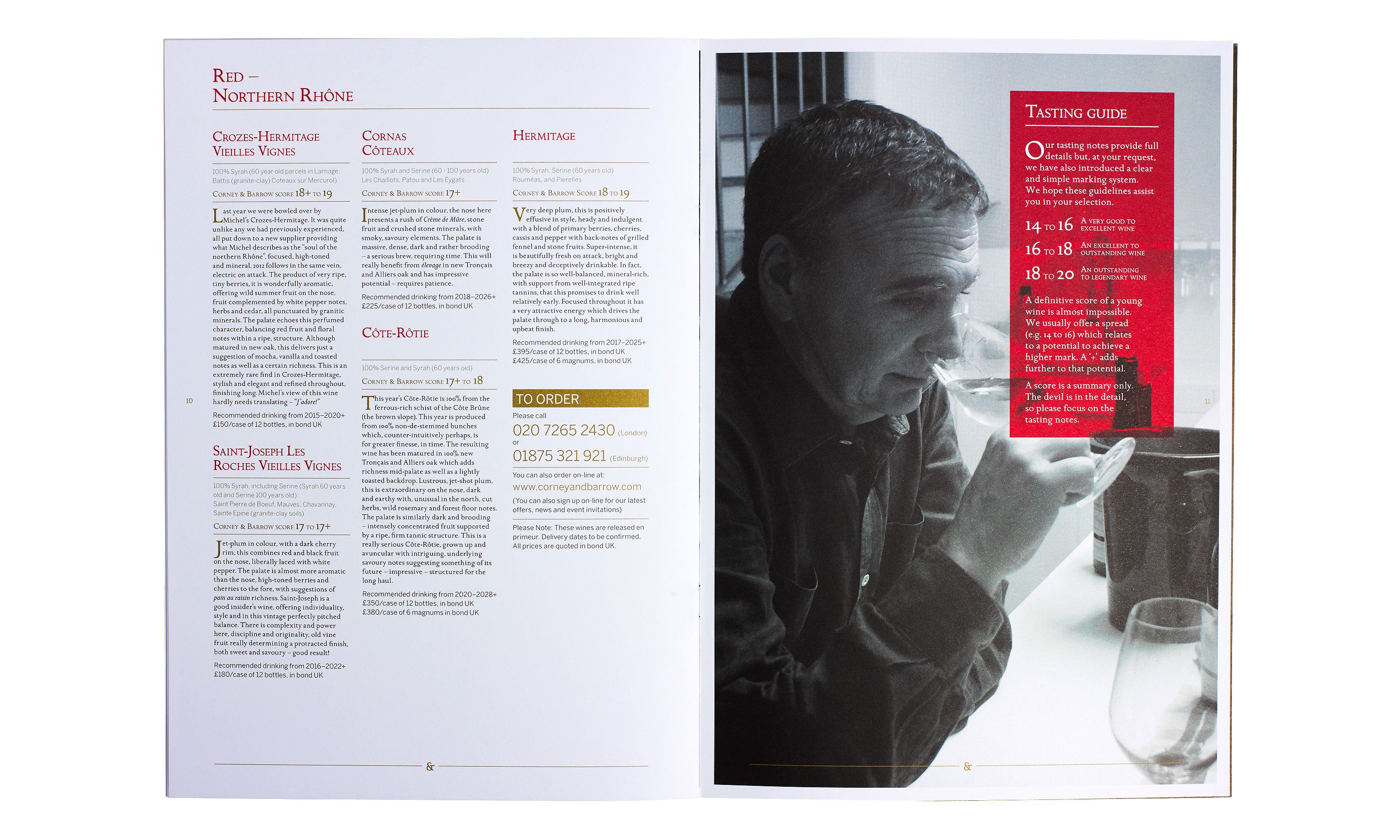 Corney & Barrow ampersand visual language.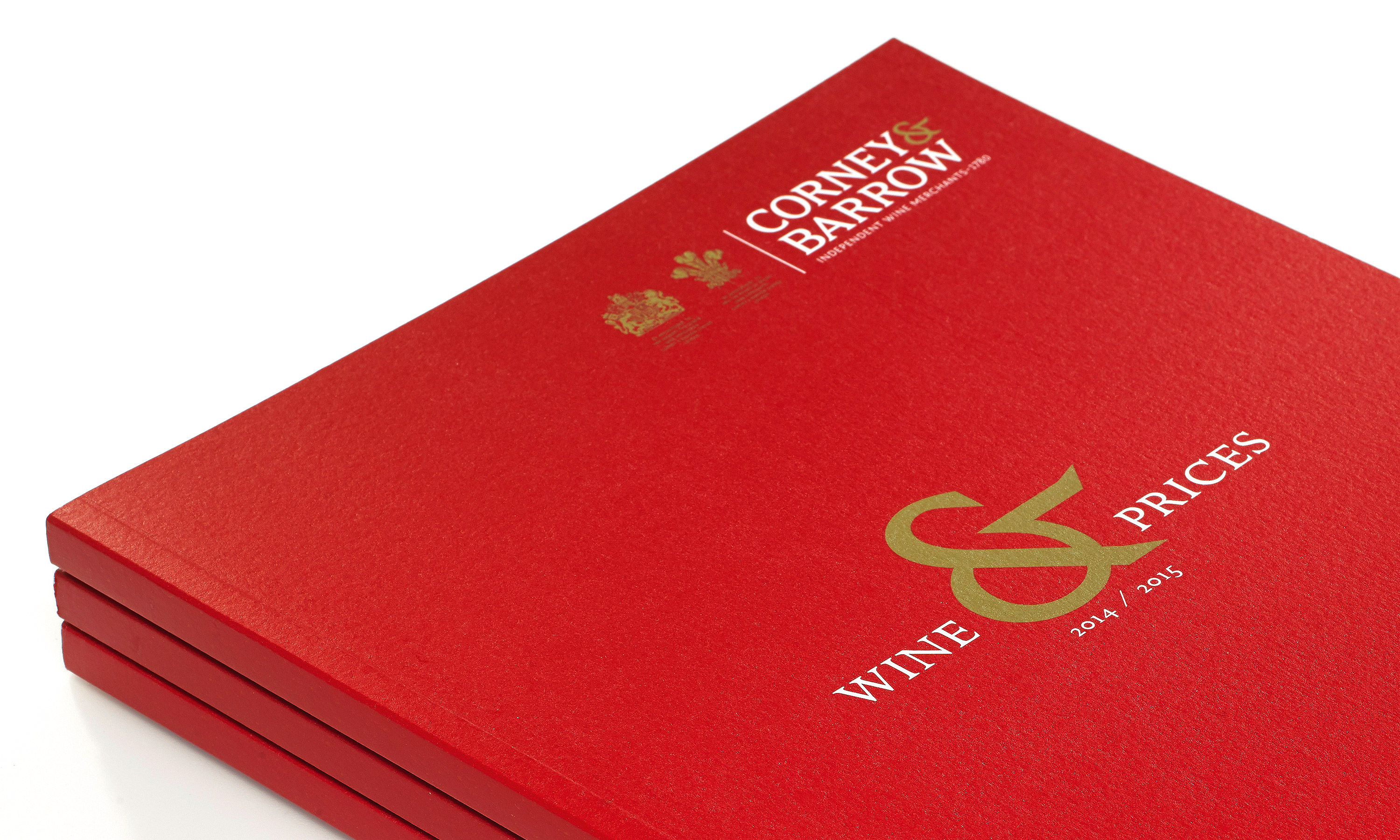 Corney & Barrow promotional gift bags.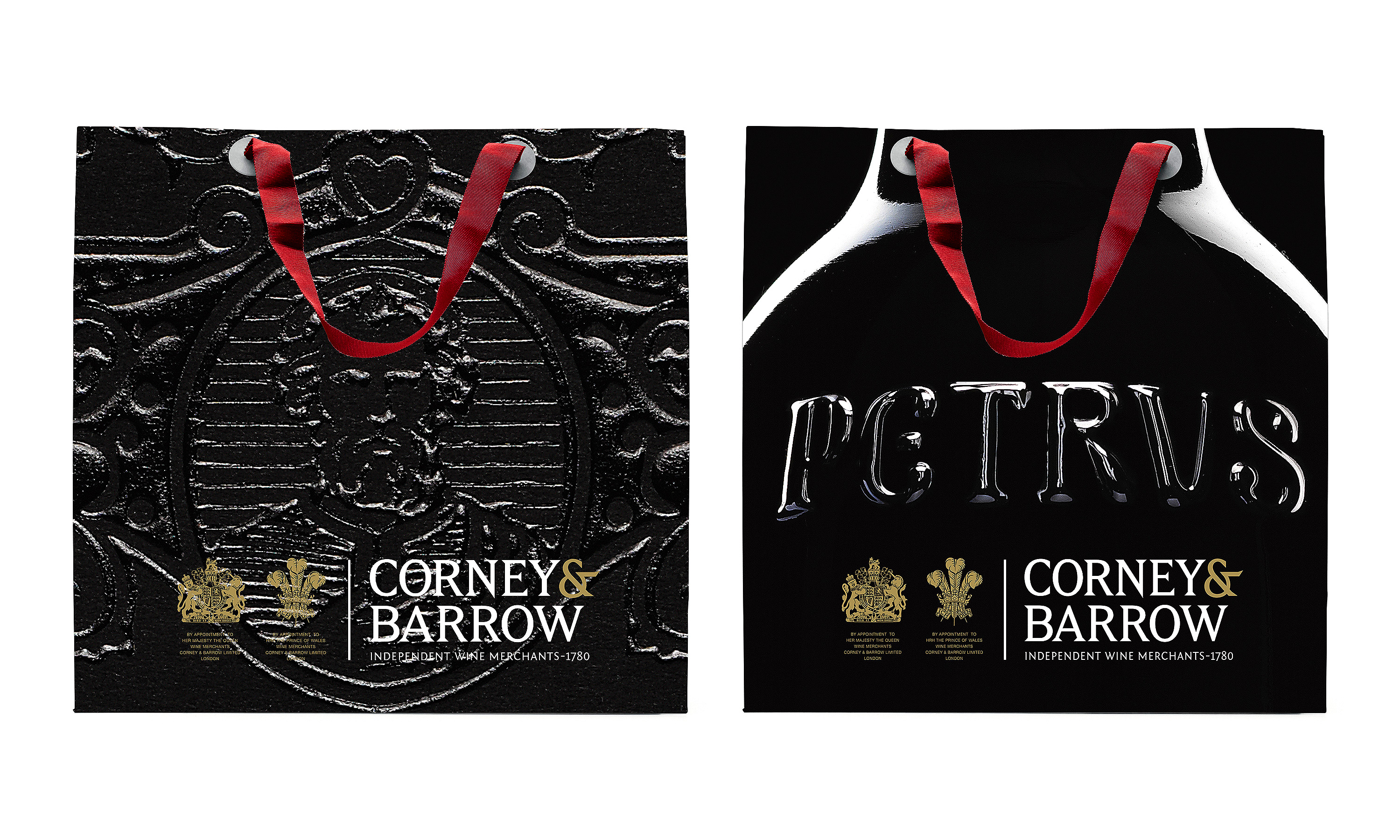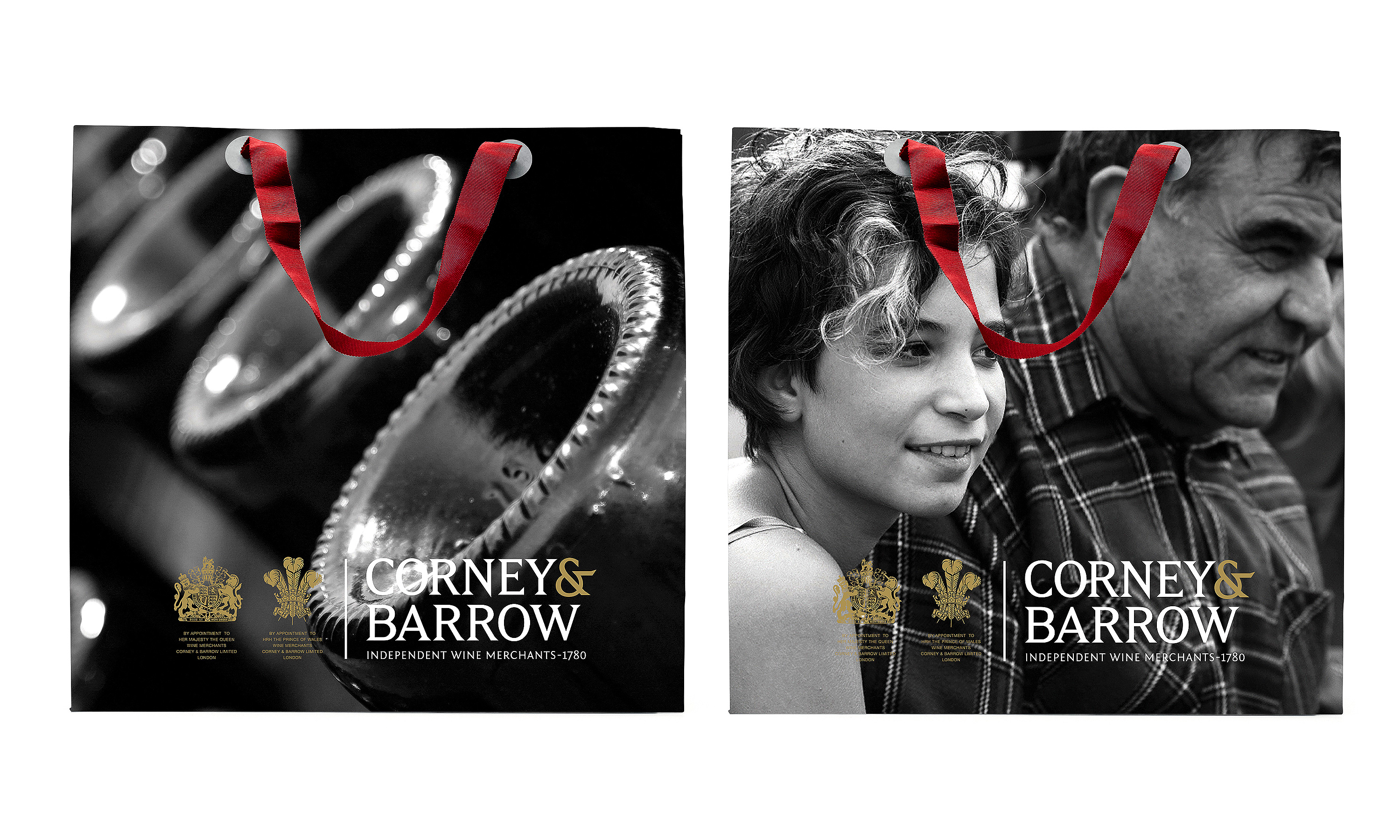 Corney & Barrow brand language.
Corney & Barrow House range labels.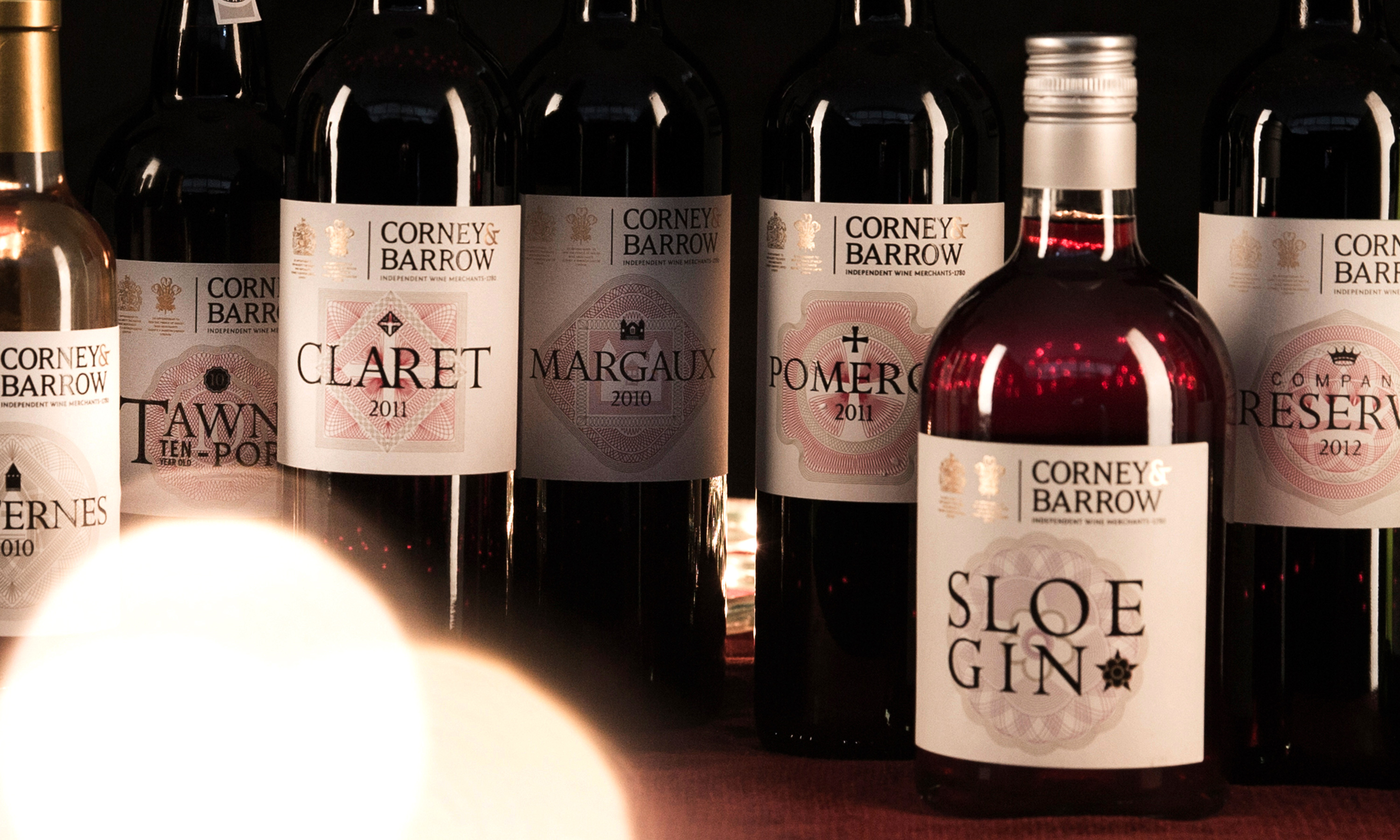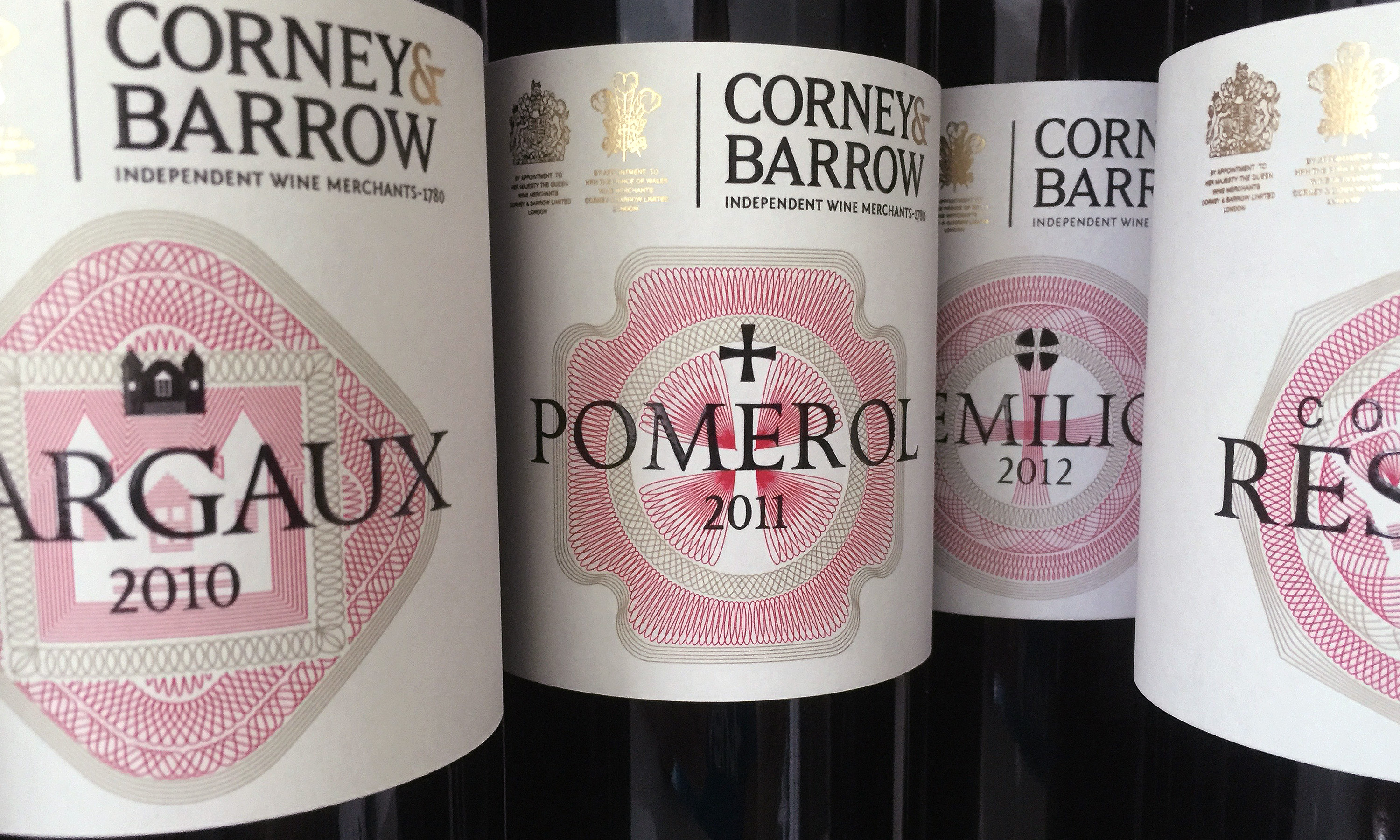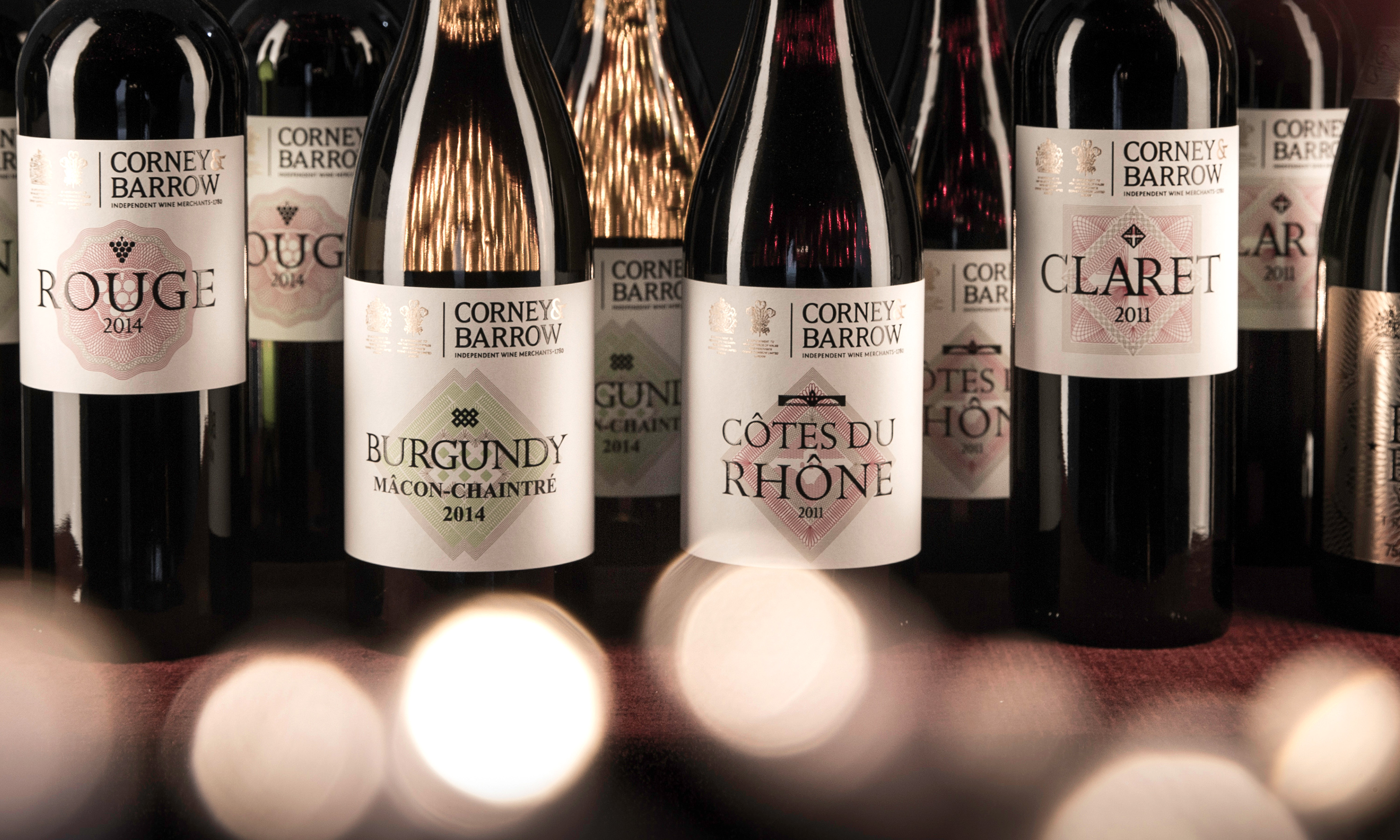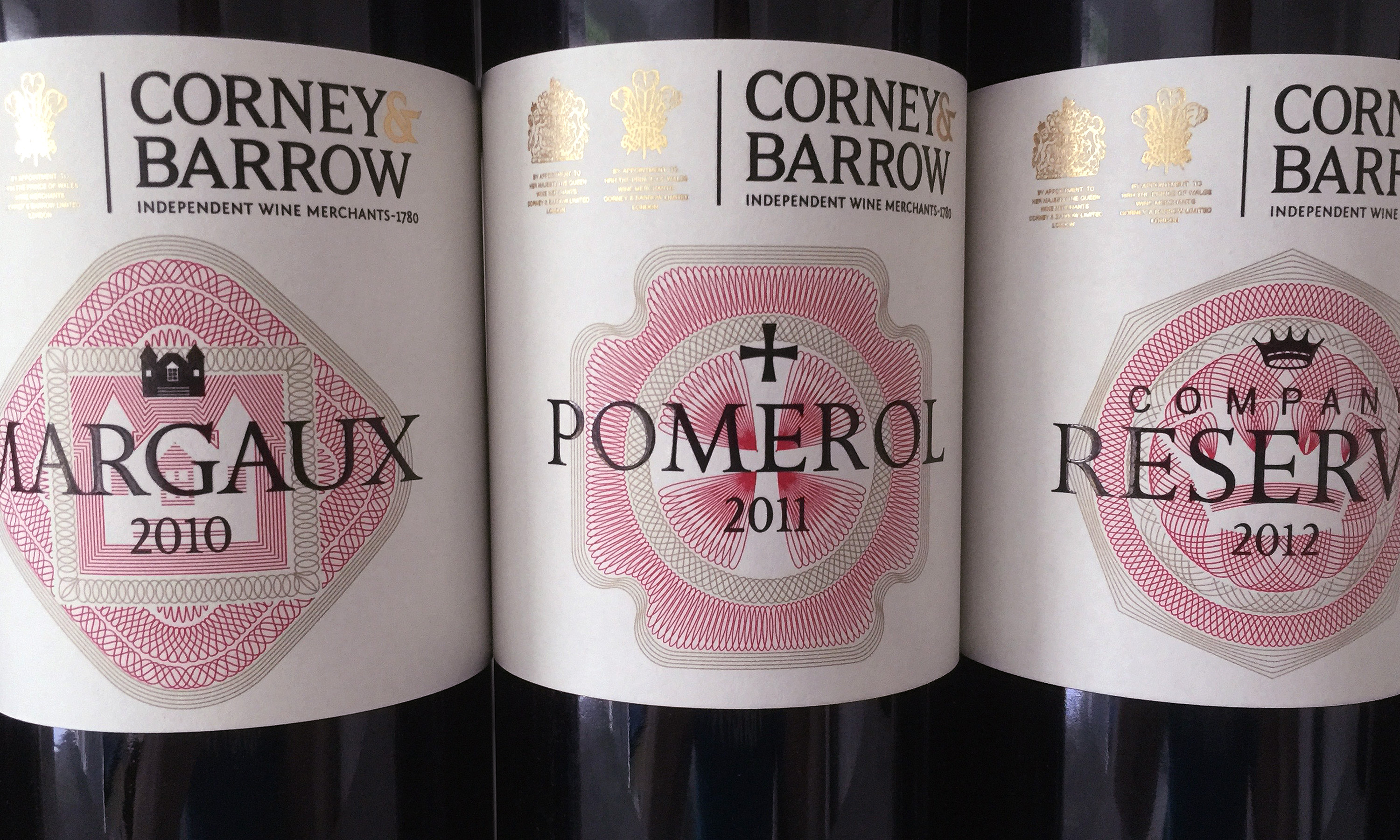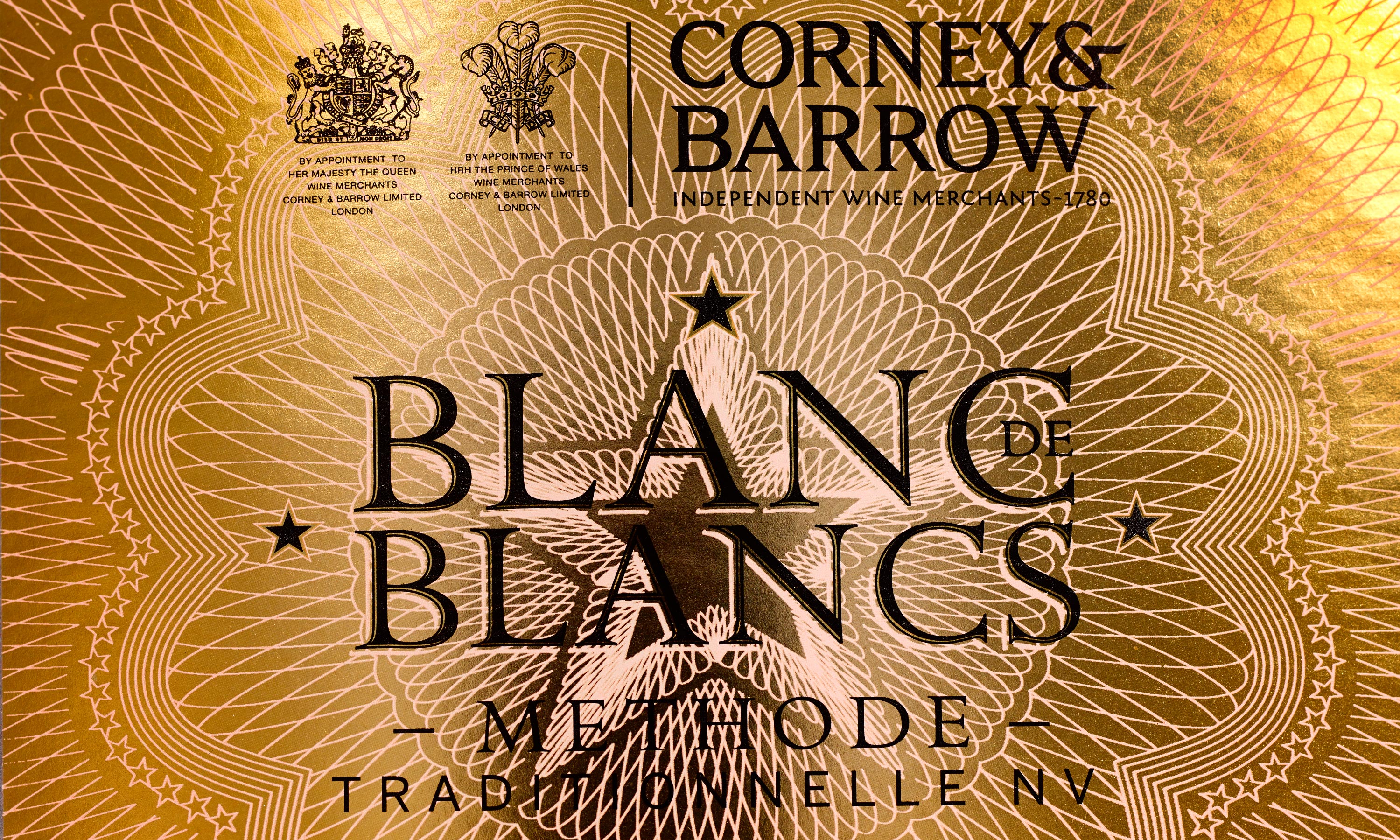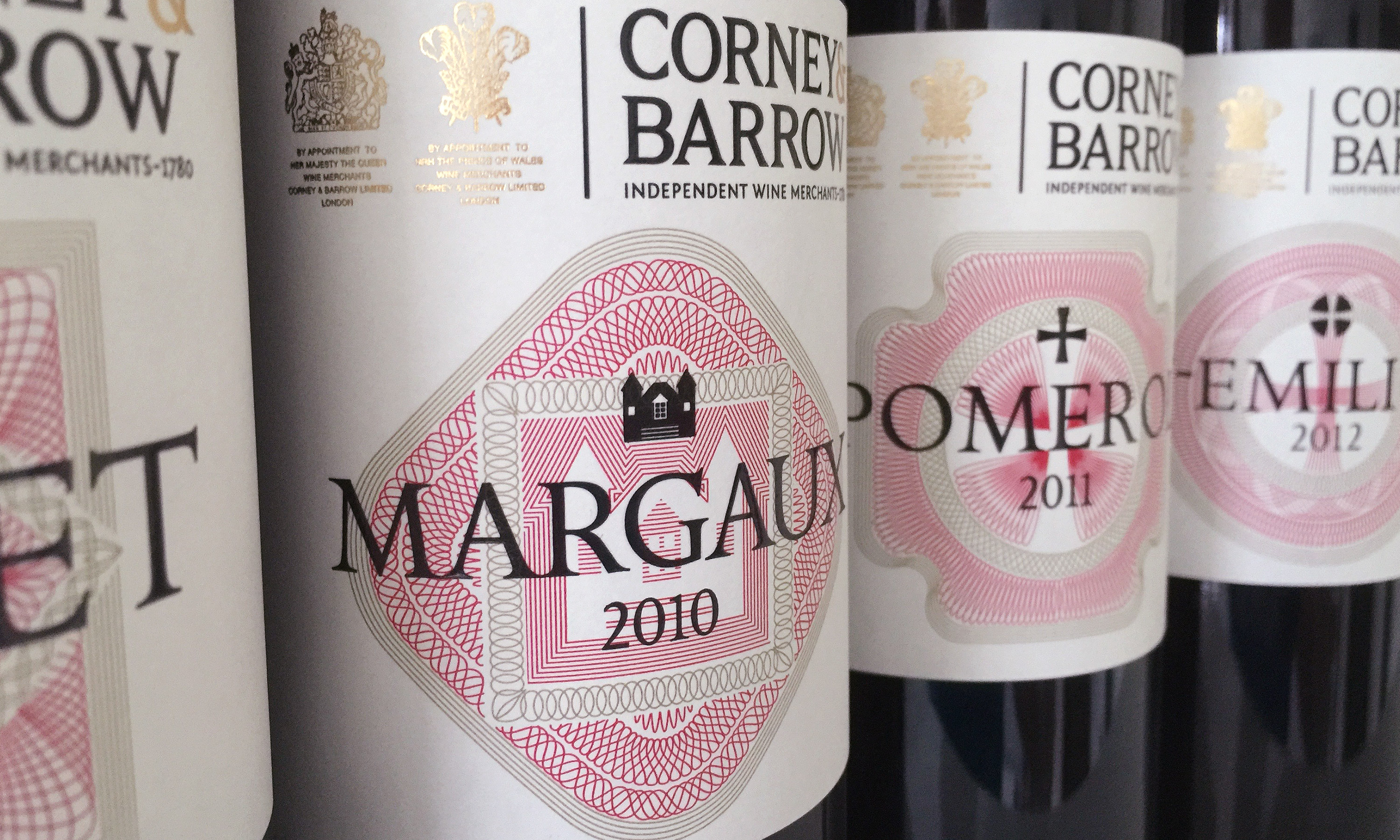 Corney & Barrow brand language.
Corney & Barrow website refresh.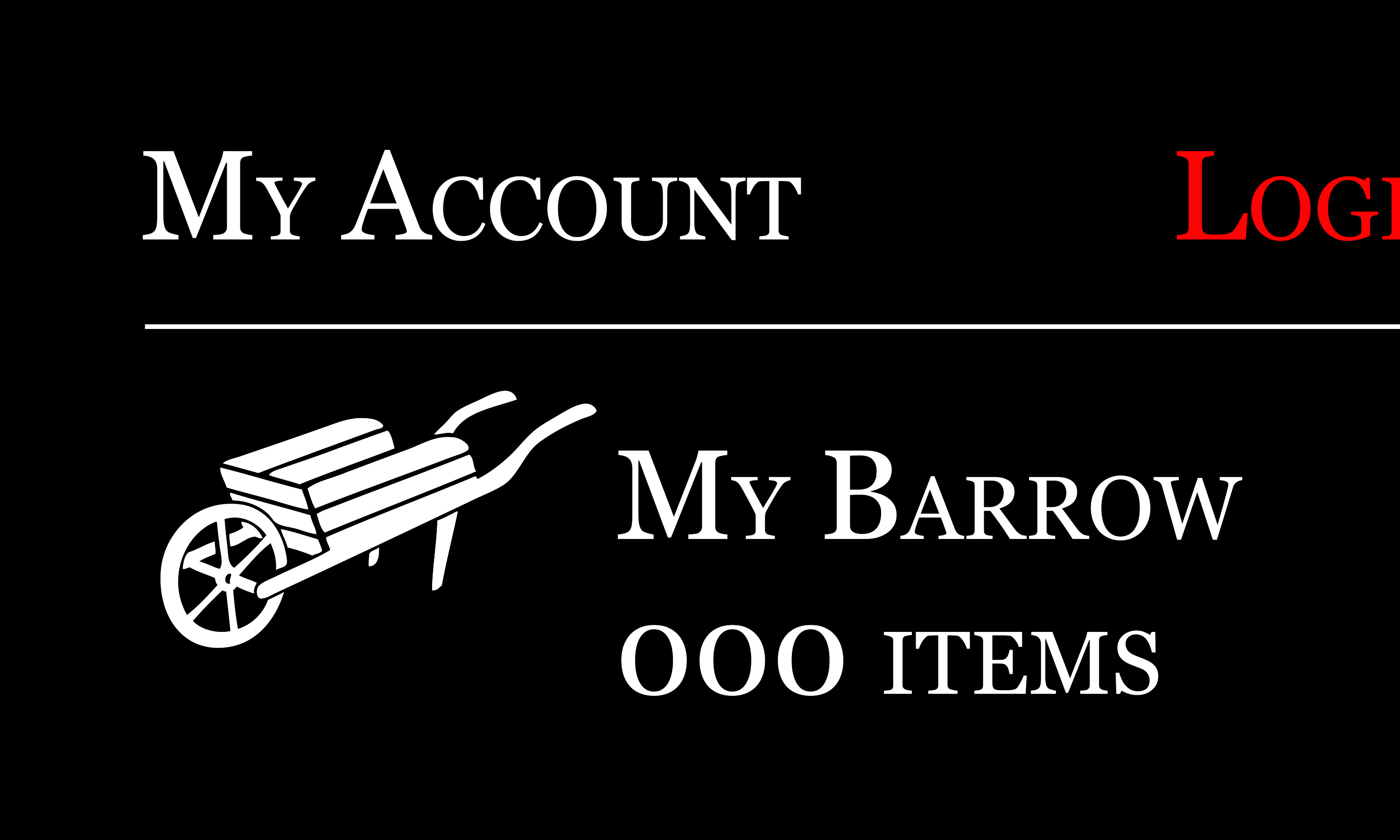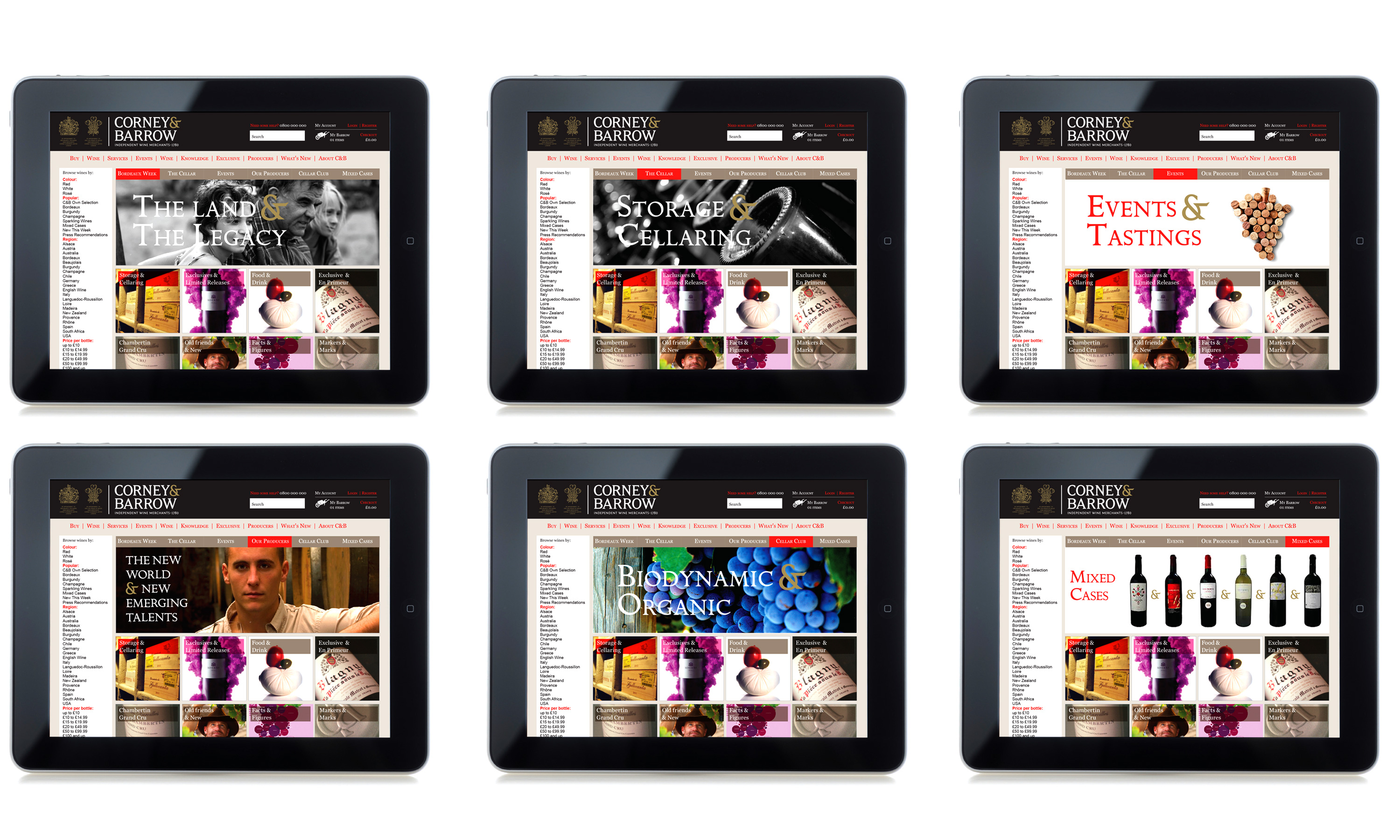 Corney & Barrow vehicle livery.
Corney & Barrow photographic styling guide.
Other projects you may find of interest...