'Silver Speaks'

Exhibition & event branding
Craftsmanship that speaks for itself. Exhibition branding by Neon
After being recommended to the Contemporary British Silversmiths Neon were commissioned to create the branding for the forthcoming 2016 international silver exhibitions and talks, 'Silver Speaks', an initiative to be run and championed by Contemporary British Silversmiths. Read More…
'Silver Speaks' comprised of a year long series of events and exhibitions focusing on contemporary silver. The main focus of the exhibitions, event and talks were to be held at the V&A and The Goldsmiths' Centre, with satellite events during London Craft Week and London Fashion Week as well as other exclusive venues in London.
The event was directed by trade, craft and strategic consultant to Contemporary British Silversmiths, Karin Paynter, who is also expert silver adviser to London Craft Week. The event was curated by acclaimed design critic, journalist and curator Corinne Julius.
Neon previously worked with Karin at The Goldsmiths' Company where she was part of the senior management team that delivered the Goldsmiths' Company's £18M project for the jewellery and silversmithing industry, The Goldsmiths' Centre, also branded by Neon.
The title of the exhibition 'Silver Speaks' is neatly captured within the monogram 'S', which features two speech marks integrated within its form – and uses a combination of dark and light silver to subtly highlight the speech marks. The monogram 'S' is then juxtaposed with a contemporary sans serif logotype for the exhibition name 'Silver Speaks' featured in the dark silver to help integrate it as a unit with the monogram 'S'.
The speech marks forming the monogram 'S' are also used as a visual language for posters, literature and on-line in combination with silversmithing and dynamic words such as 'Create', 'Make', 'Fashion' and 'Craft'.
The exhibition branding by Neon including the mark and the language are supported by a monochromatic approach to the photography that not only heroes these beautiful objects, but also helps subtly create a branded look and feel for the event and website as a whole – with photography by the incredibly talented Sylvain Deleu.
The result is a clean, gently clever and elegant scheme that not only brands the exhibition, but also gives it a dynamic, flexible and memorable visual language for posters, catalogues, on-line and importantly in small applications within social media.
Neon are also an official Branding & Media partner for the 'Silver Speaks' event.

(Read Less...)
Kind words…
"When we created the 'Silver Speaks' concept to promote contemporary silver to new audiences, Neon were our first choice.  Read More…
Having worked with them before, we knew they would answer the brief creatively and professionally and know how to get it right. Their branding for this event, held at the V&A and other prestigious locations was inspired and has allowed us to expand the project effortlessly. Their 'can do' approach makes working with them very reassuring, knowing we are in good hands."

KARIN PAYNTER
Director
Silver Speaks 
(Read Less...)
To find out more: info@neon-creative.com or call +44 (0)20 3289 1733 Share this: Email, LinkedIn, Twitter, Facebook, Download PDF, follow us on Instagram or view our animations and movies on Vimeo
ARTS
Exhibition & event branding
Published in book LOGO
by Michael Evamy
PROJECT SUMMARY
Brand identity
Art direction
Signature images library
Posters
Copywriting
Website
Catalogue
Digital comms
On-line animations
Digital templates
Invitations
---
Silver Speaks
'Silver Speaks' brand mark animation.
'Silver Speaks' band mark.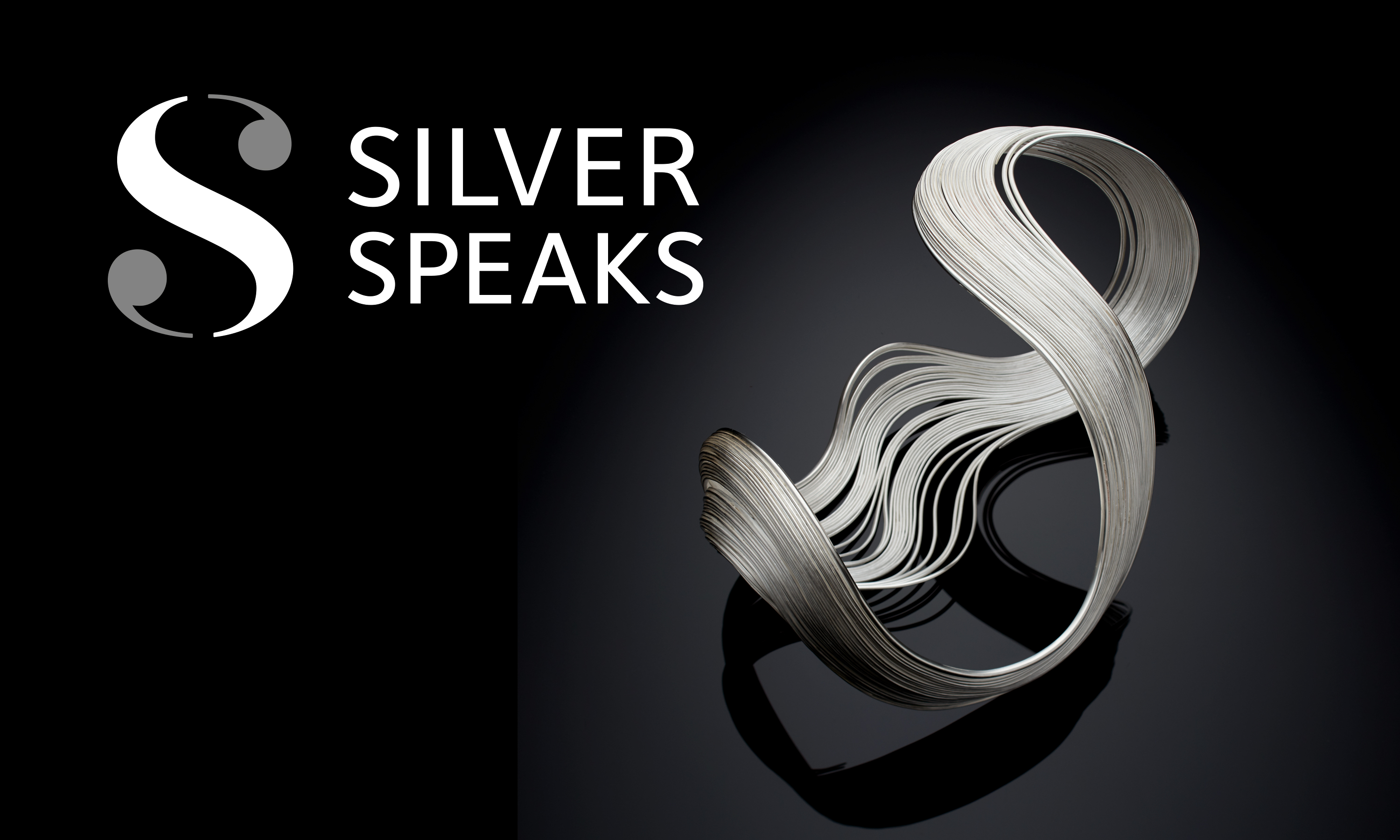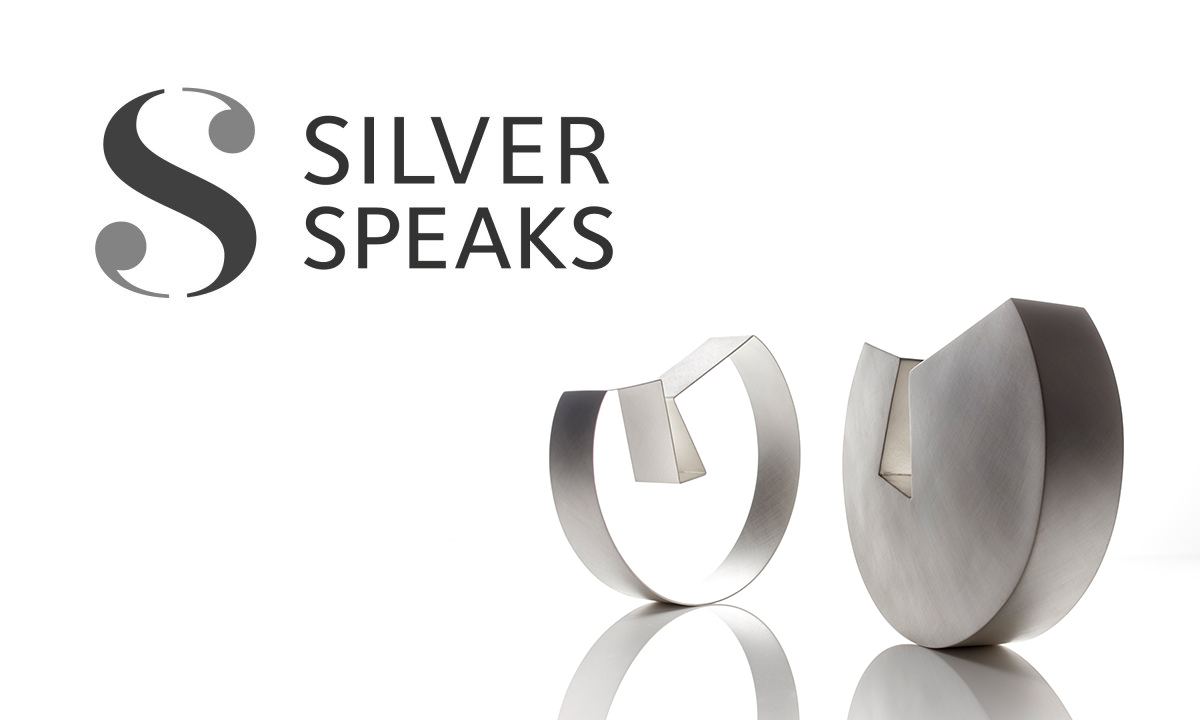 'Silver Speaks' 'Idea to object' poster set.
'Silver Speaks' event posters.
'Silver Speaks' A3 broadsheet catalogue.
'Silver Speaks' language style.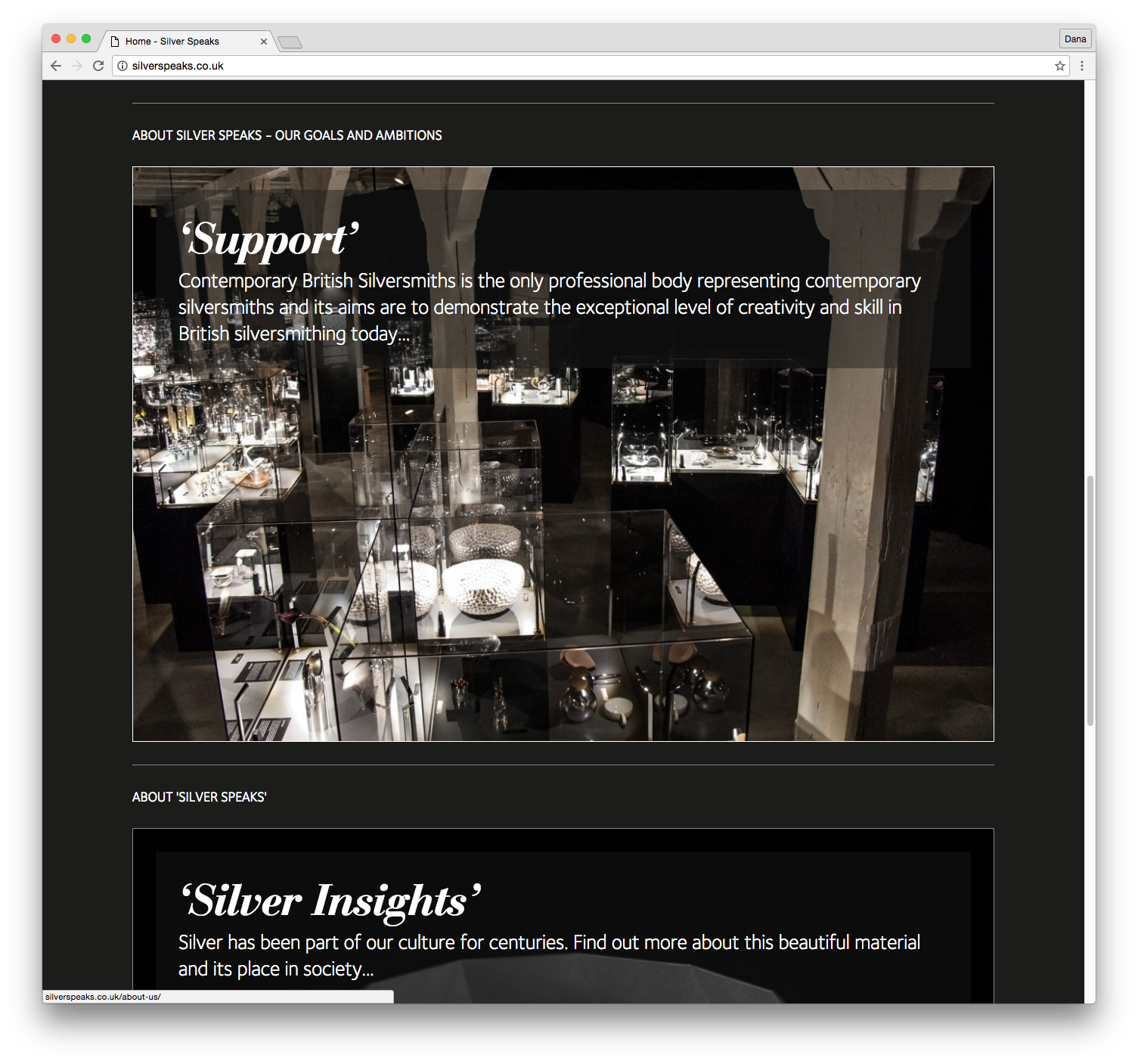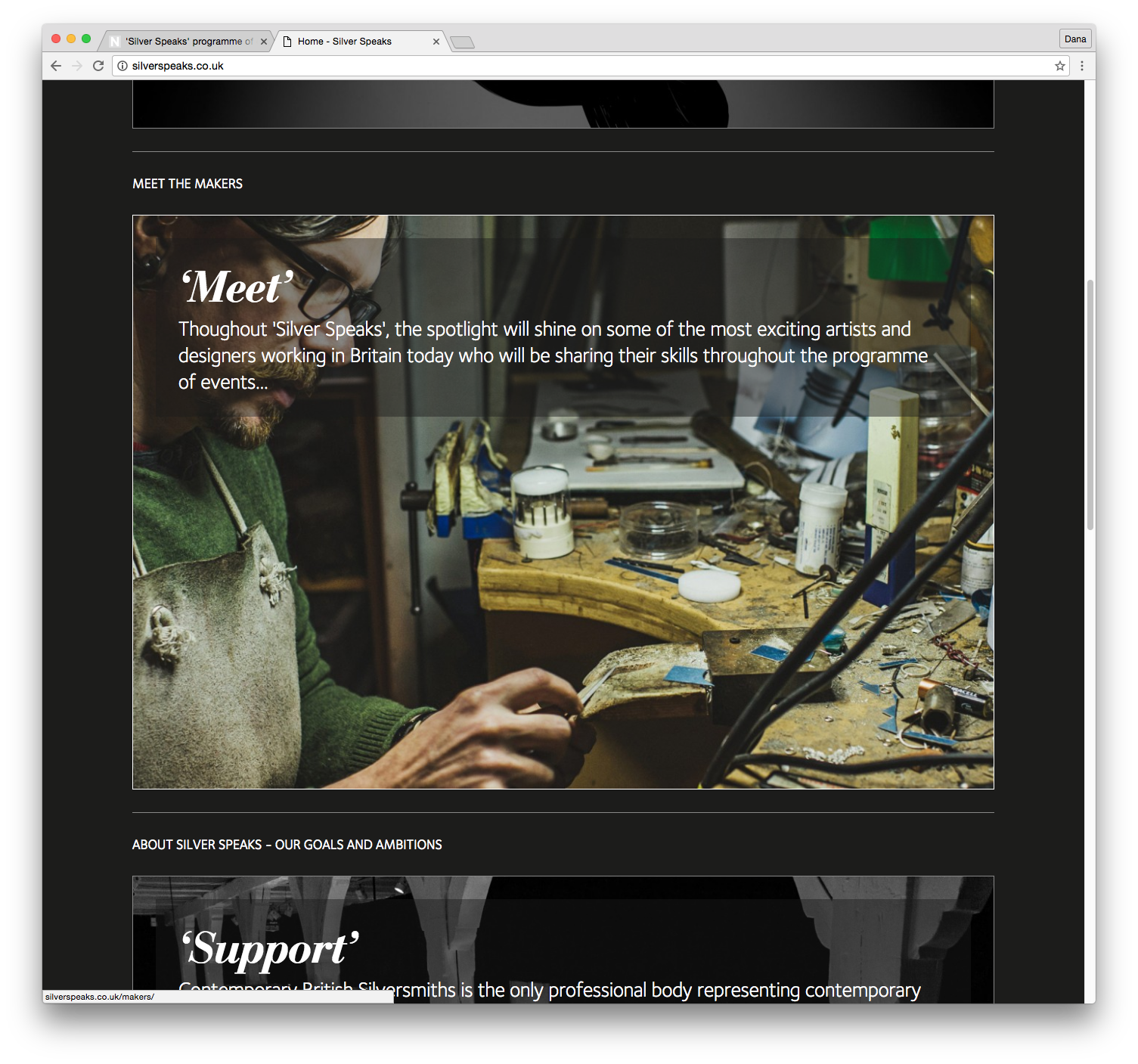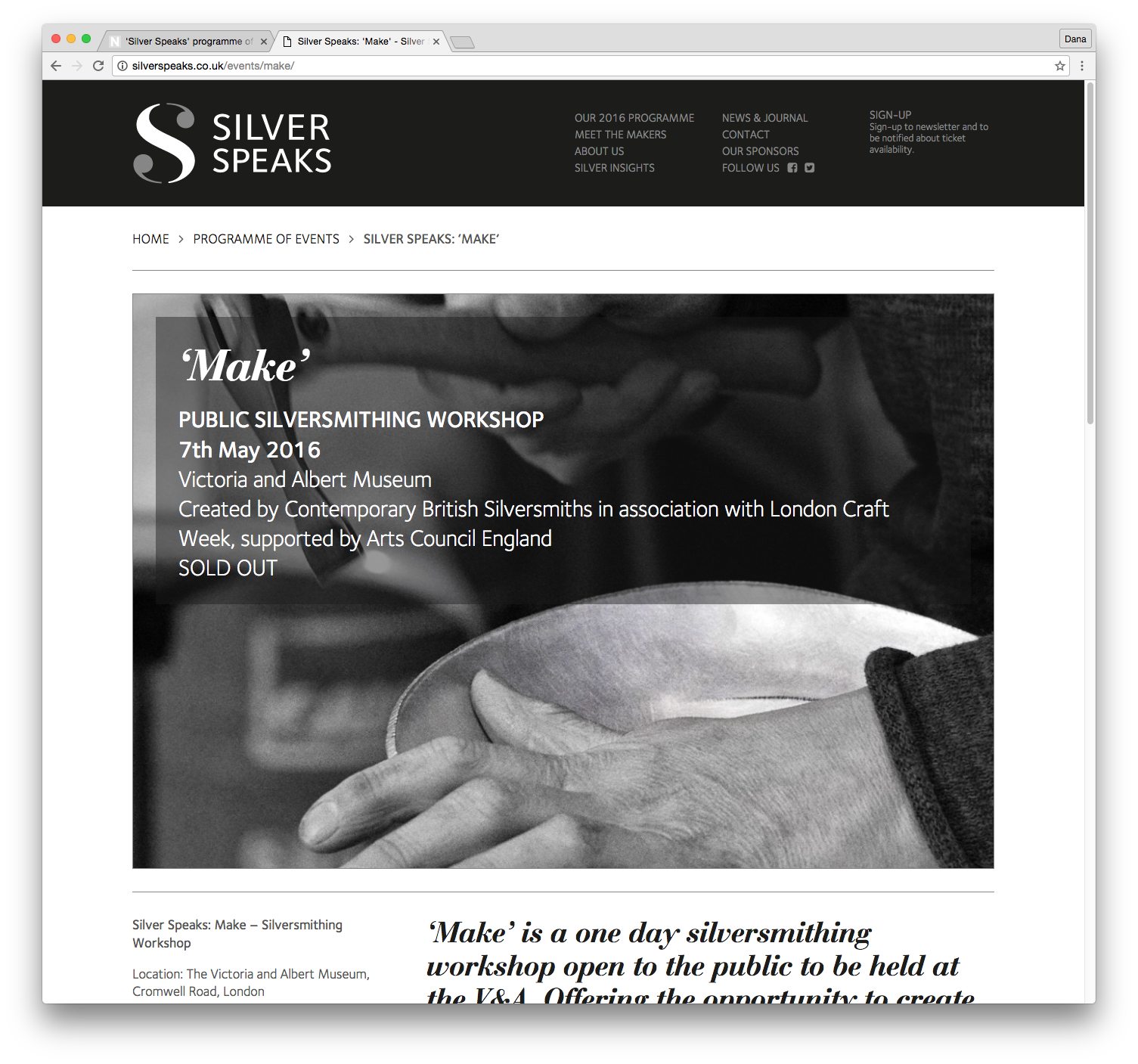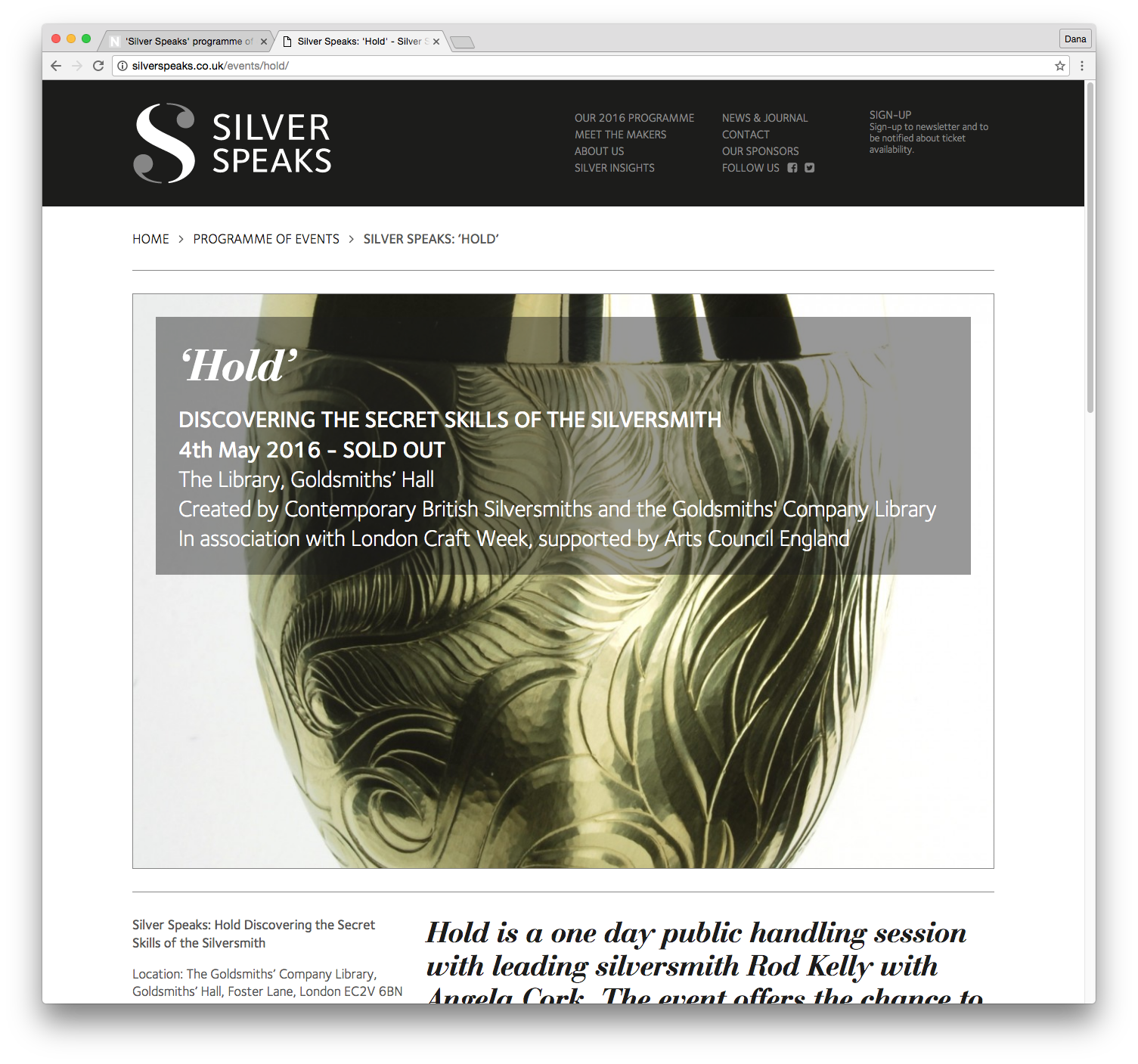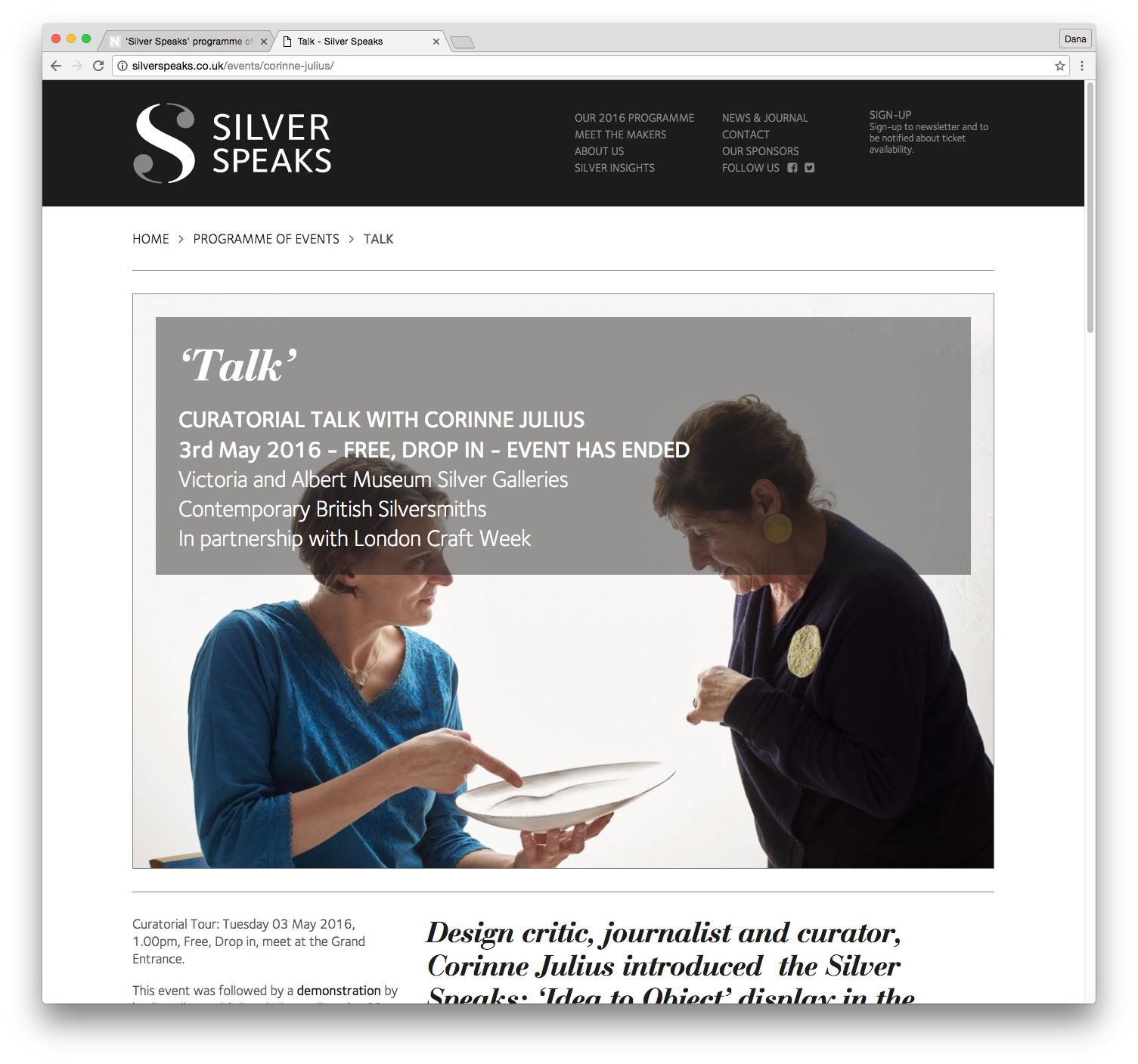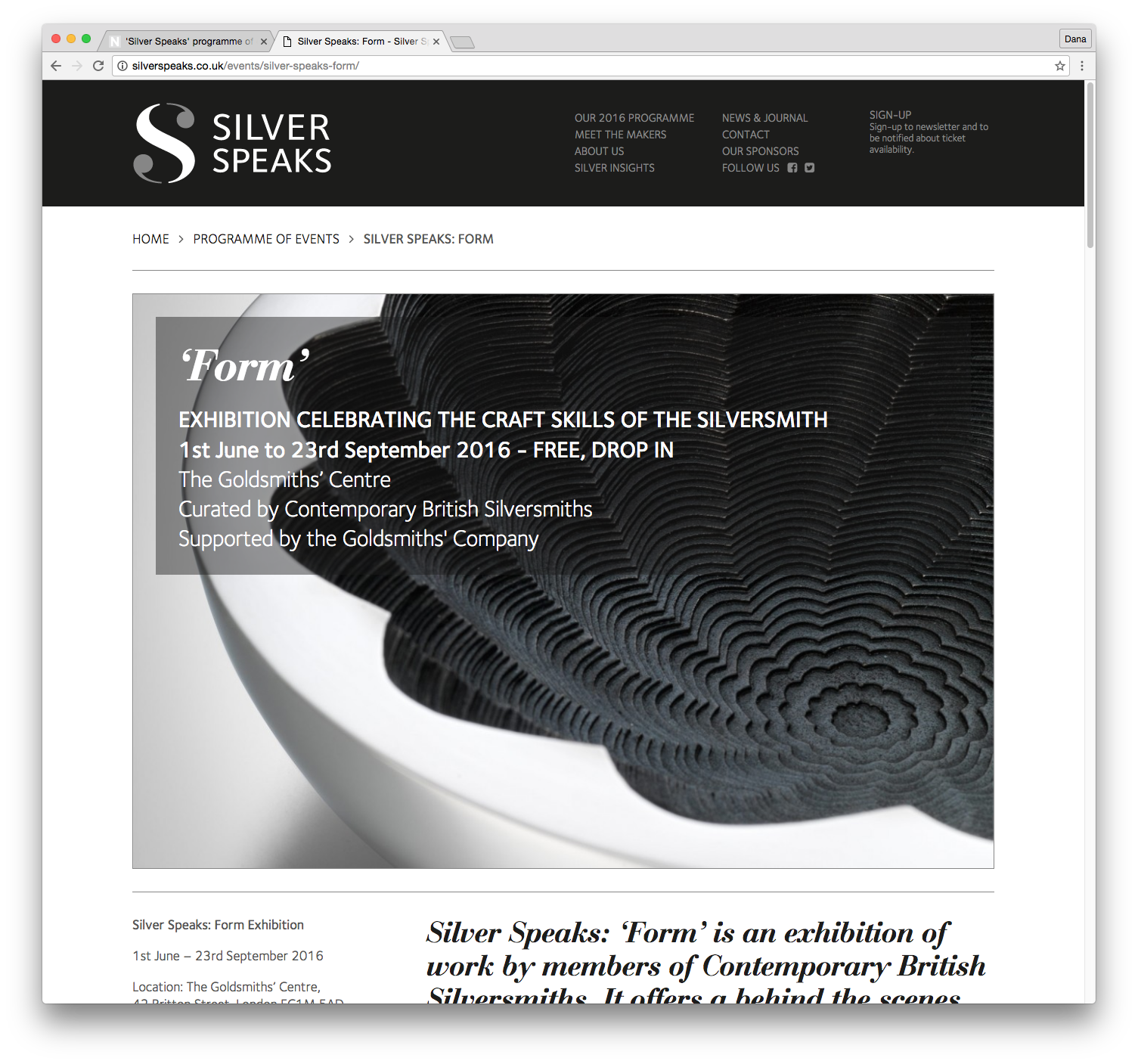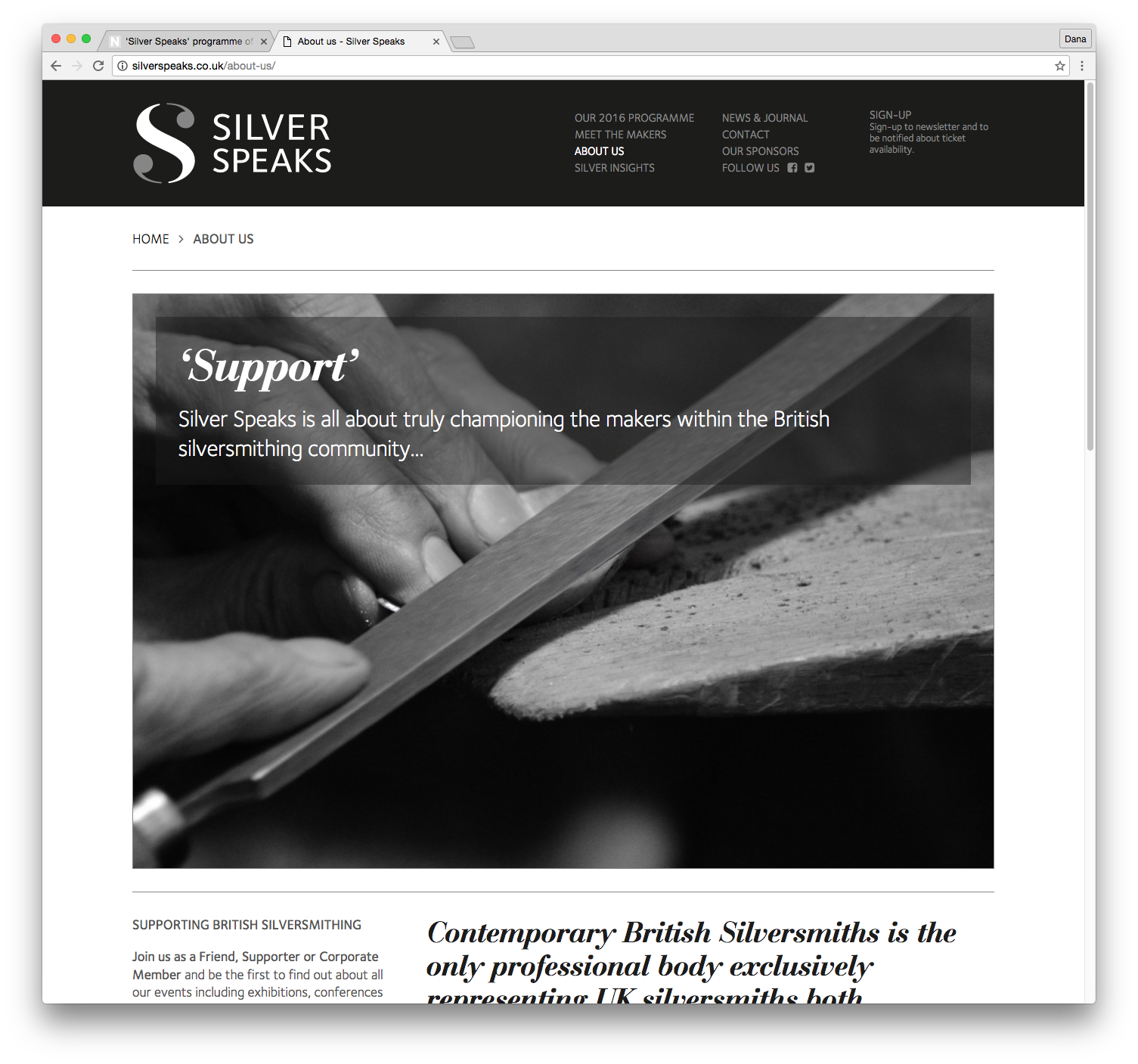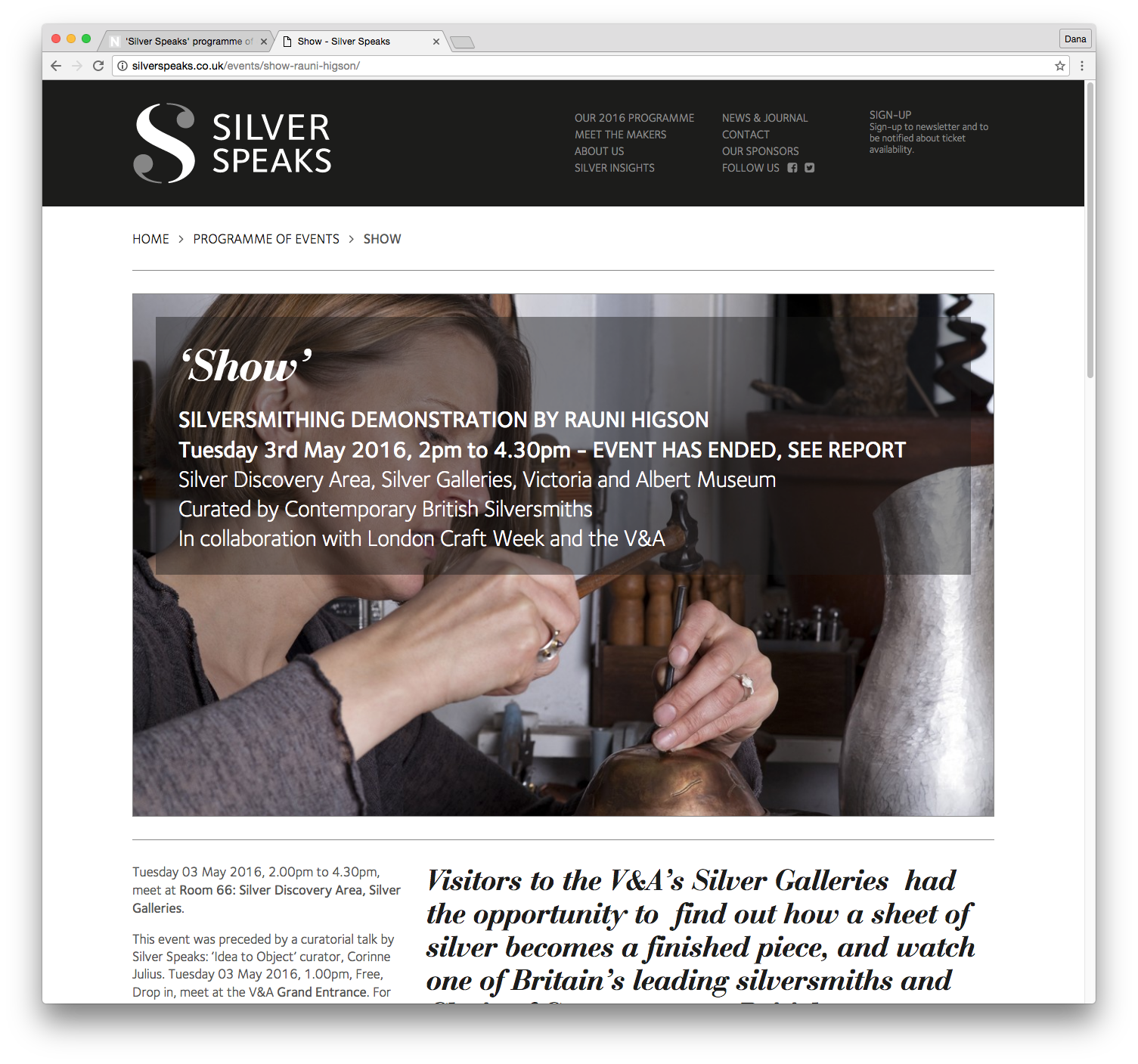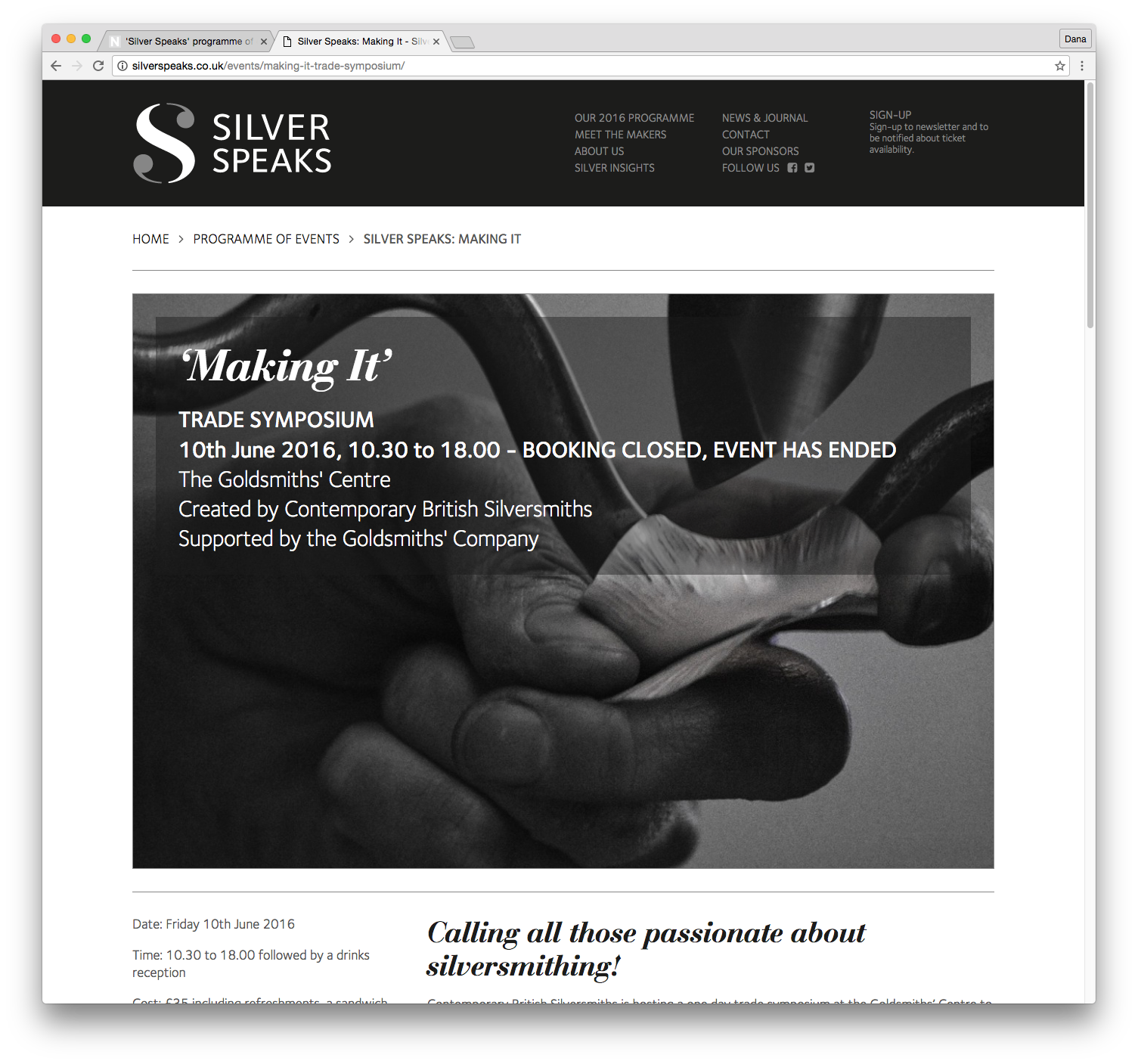 'Silver Speaks' website (www.silverspeaks.co.uk).
'Silver Speaks' website – sample pages (www.silverspeaks.co.uk).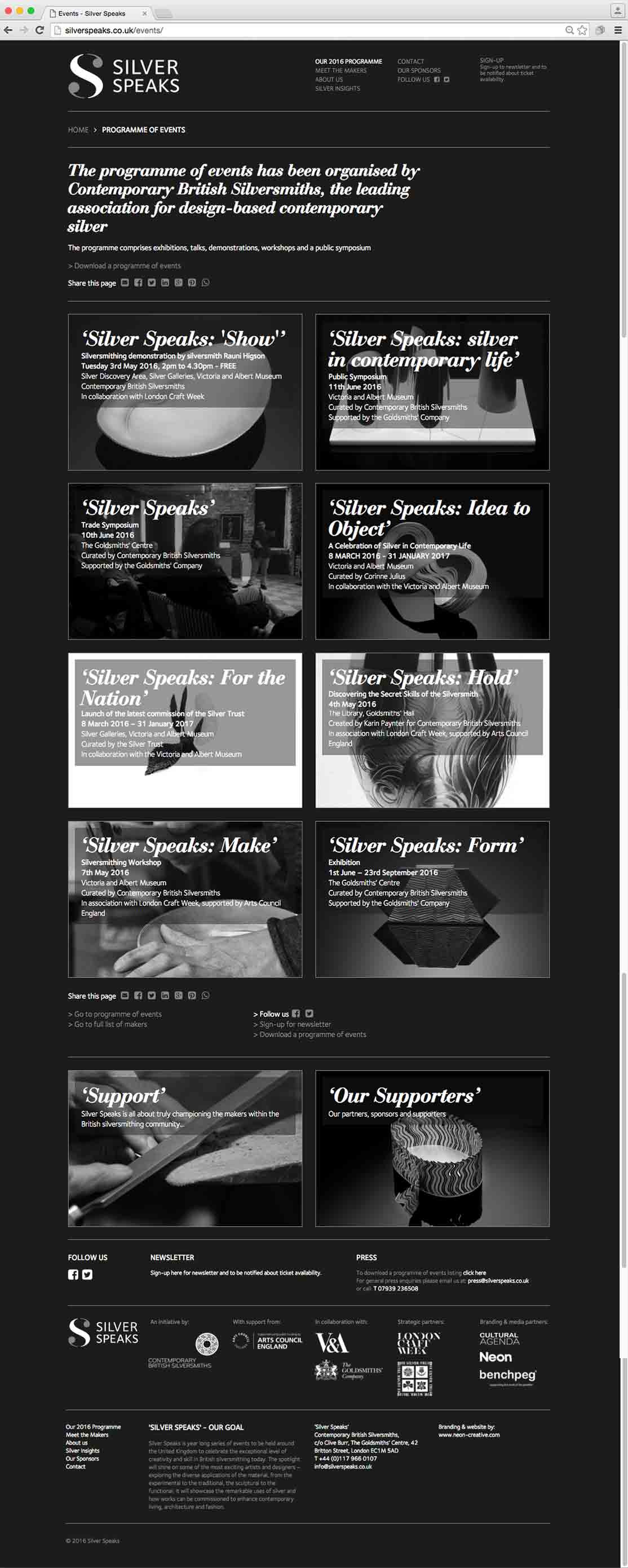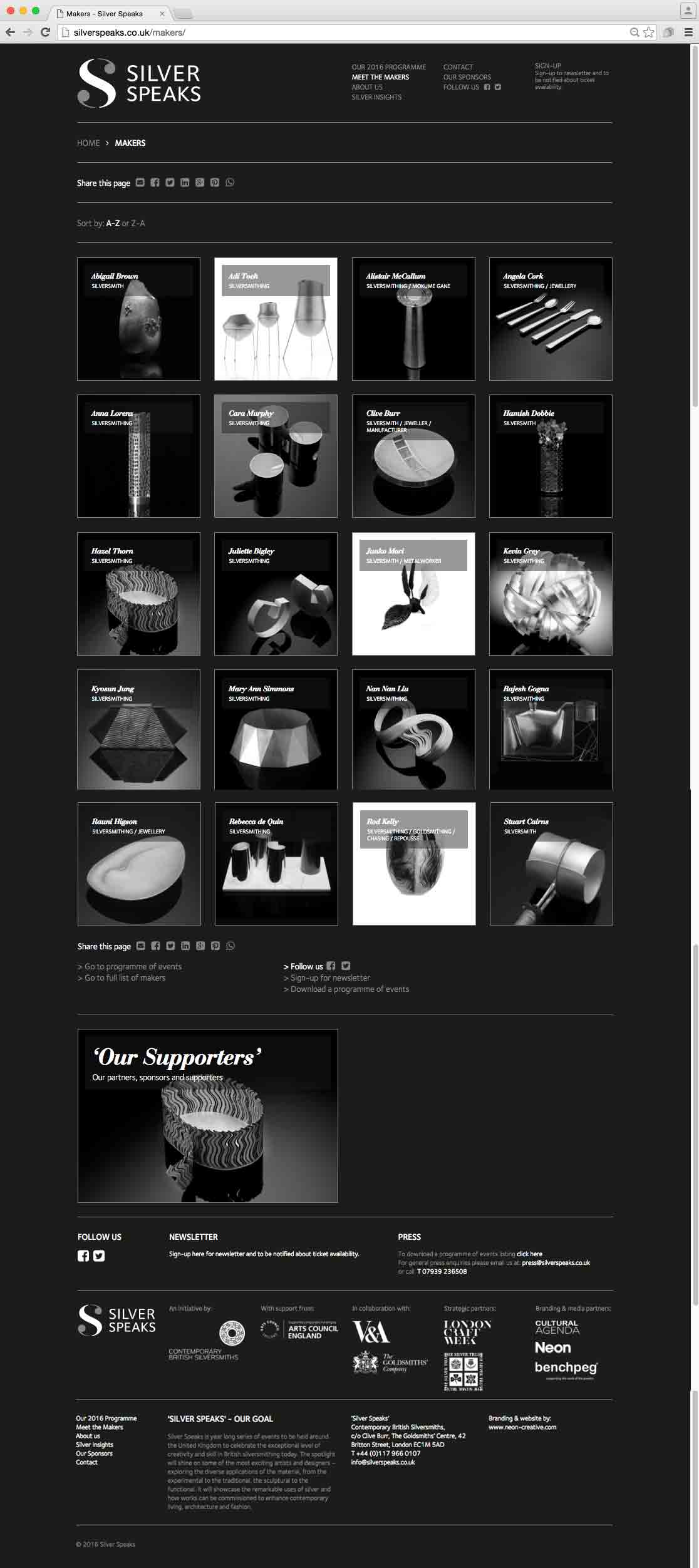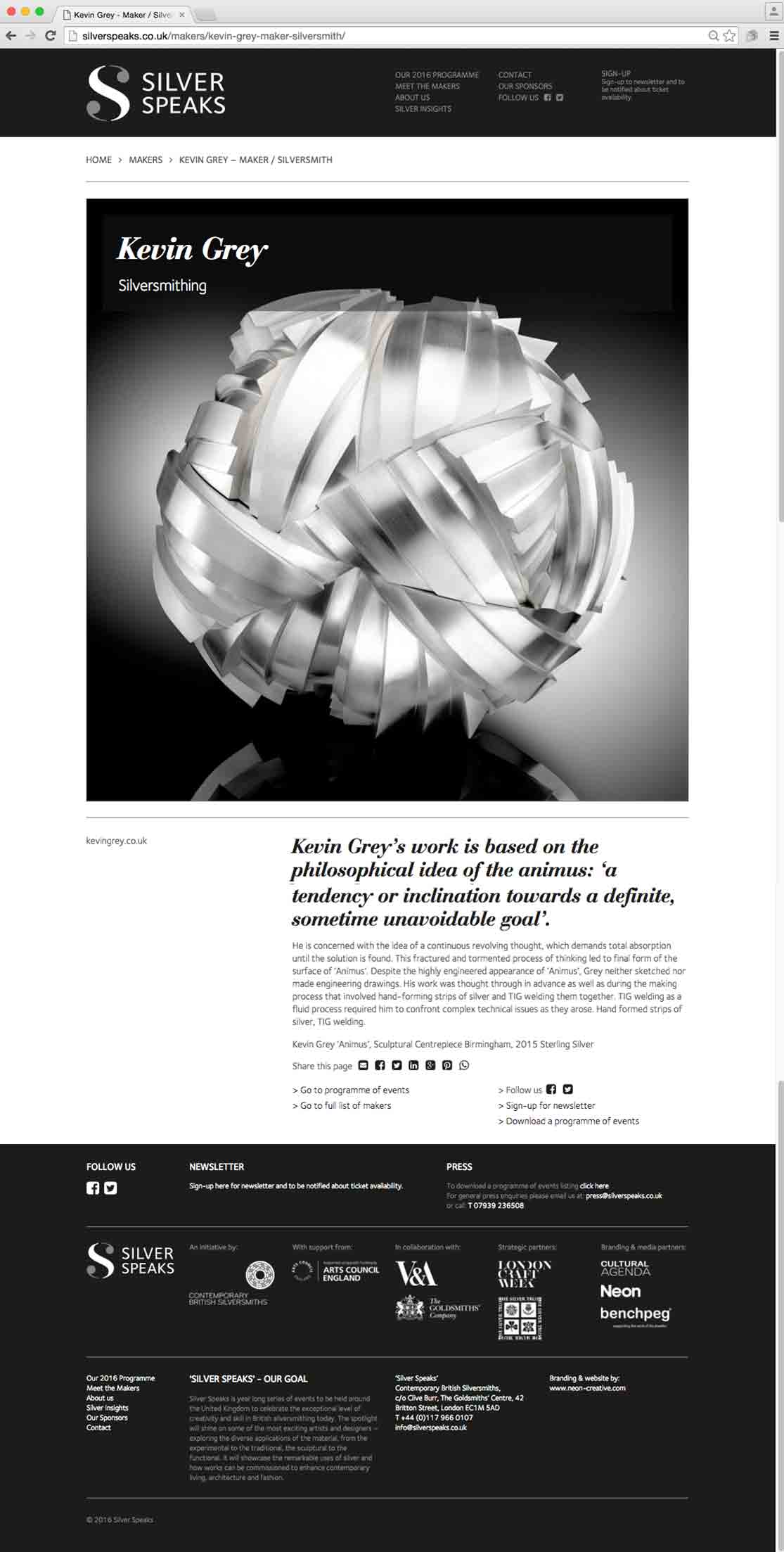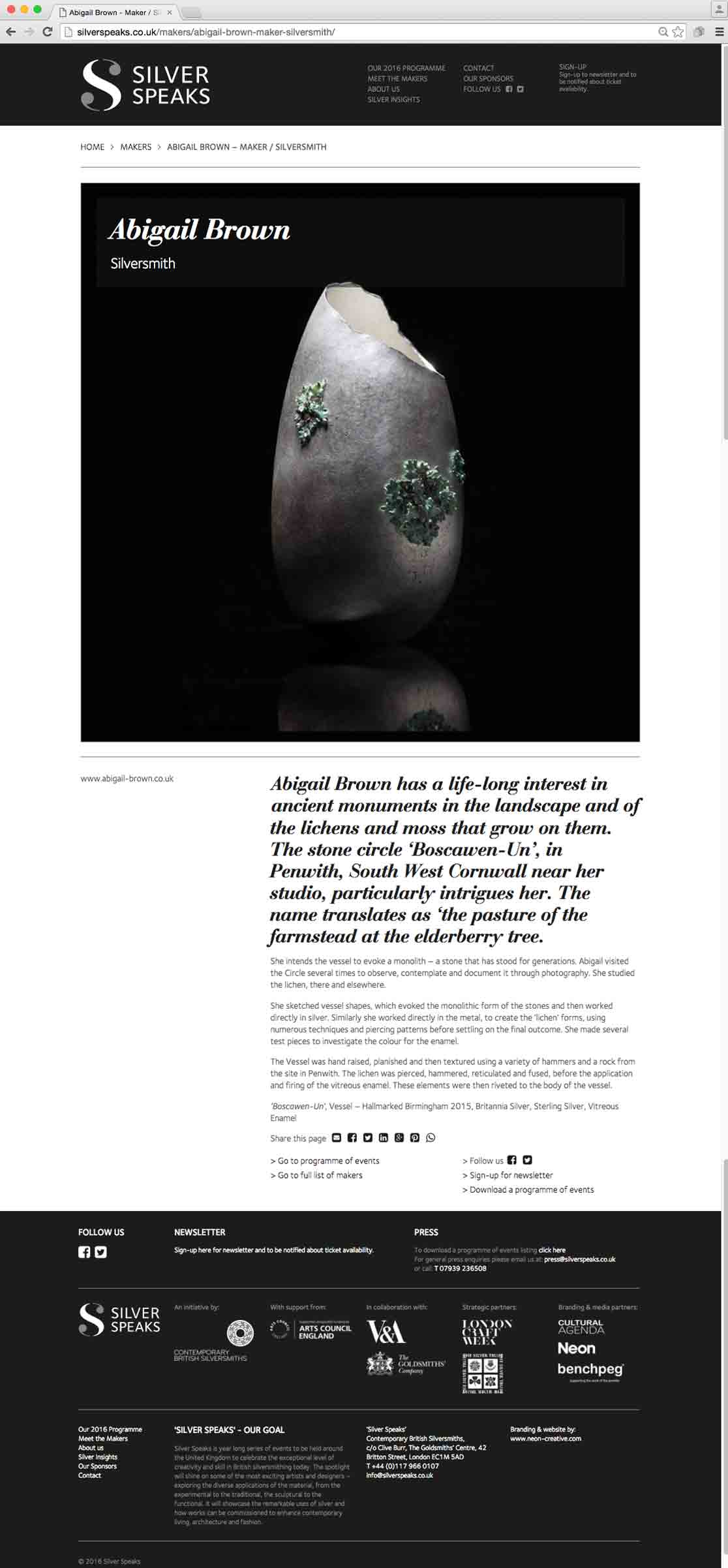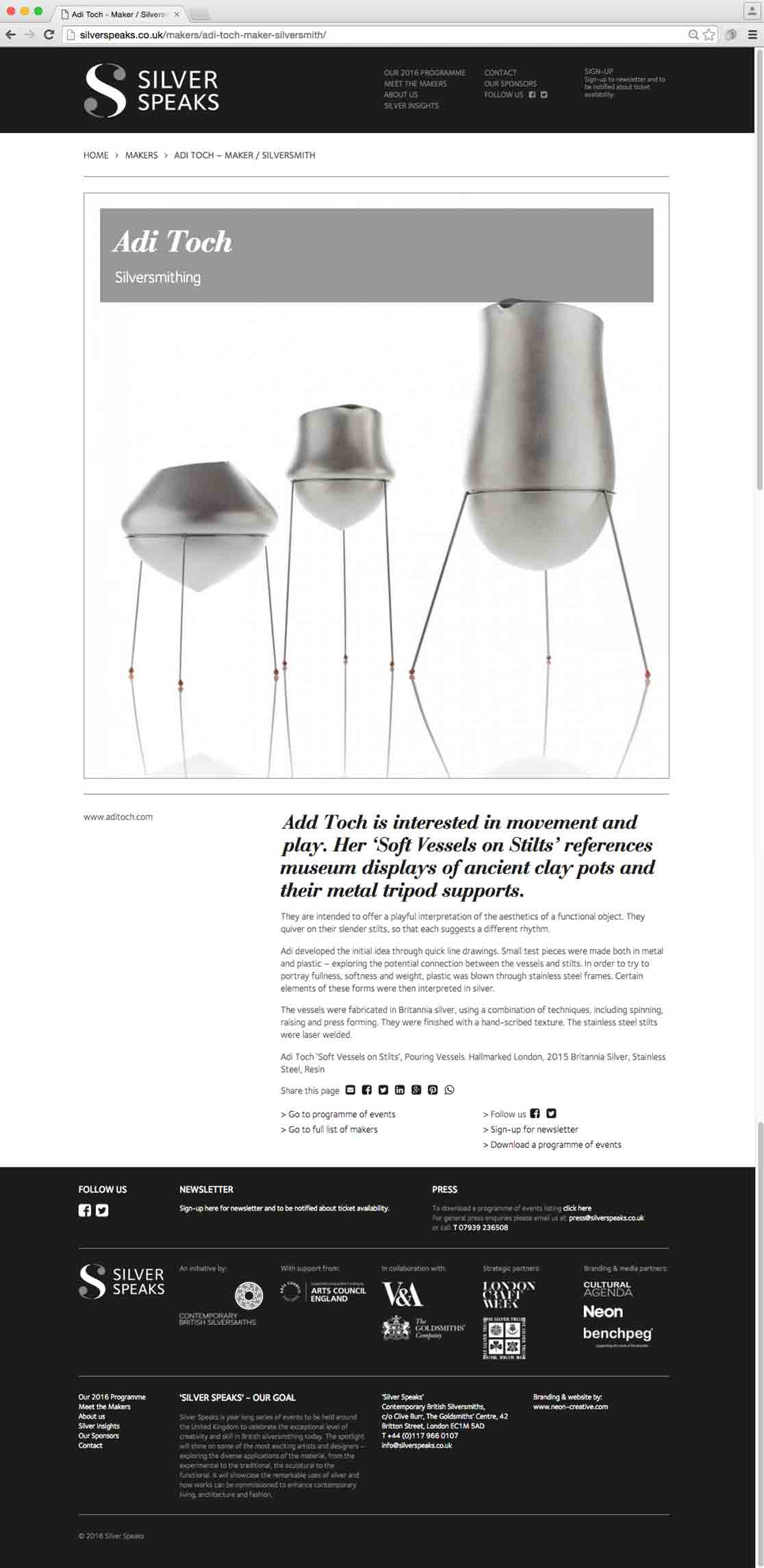 'Silver Speaks' exhibition panels.
'Silver Speaks' samples of exhibiting 'Makers' work, shot in campaign style (photography by Sylvain Deleu).
Other projects you may find of interest...