Tag Archive: Global Teacher Prize
---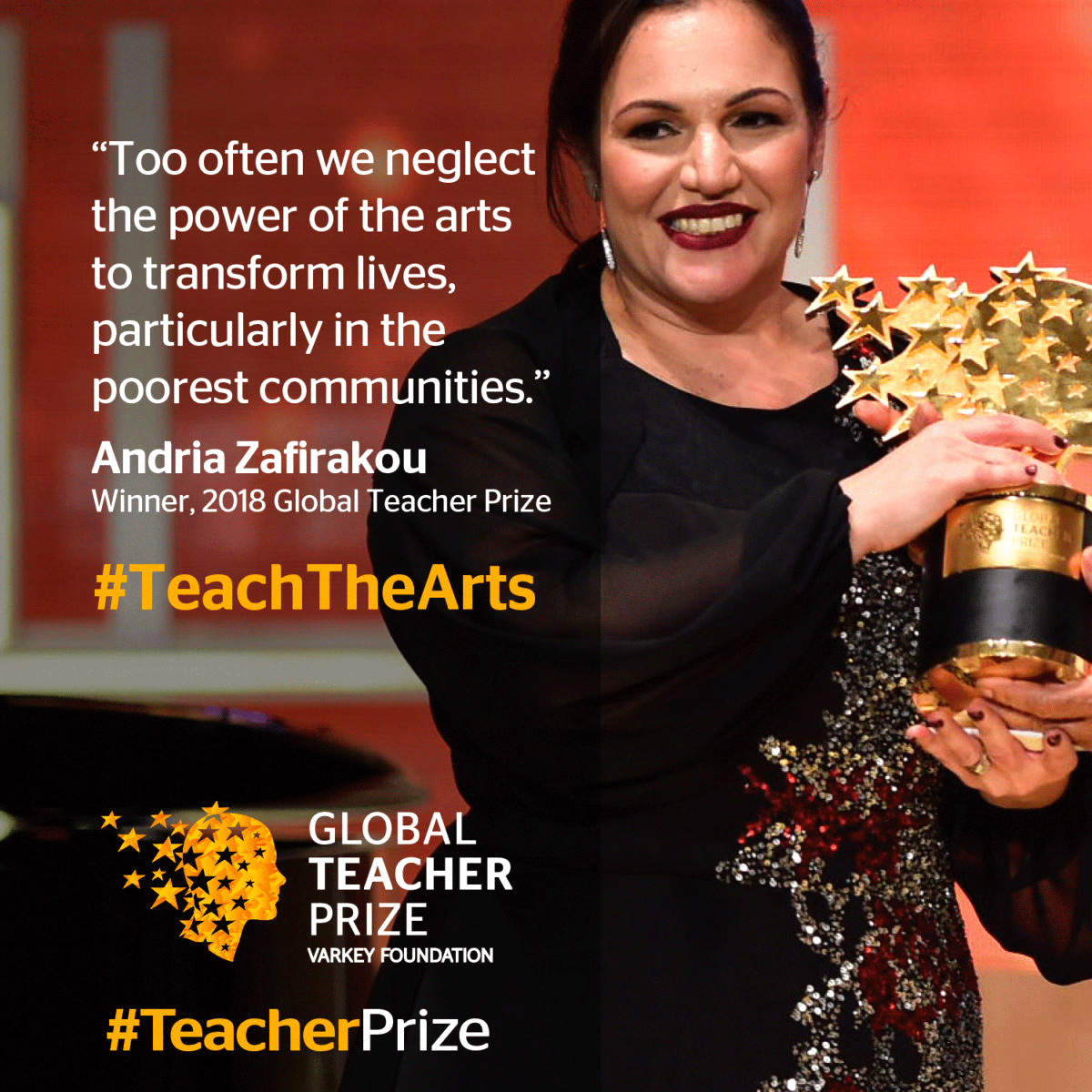 Congratualtions to Andria Zafirakou winner of the Global Teacher Prize 2018.
Congratulations to Andria Zafirakou, teacher at Alperton Community School, Brent, UK – Global Teacher Prize winner 2018 from the Varkey Foundation. You can view her competition profile about her school and role here and for the moment when Andria was announced as the winner click here. She received her award from Sunny Varkey of the Varkey Foundation and […]
---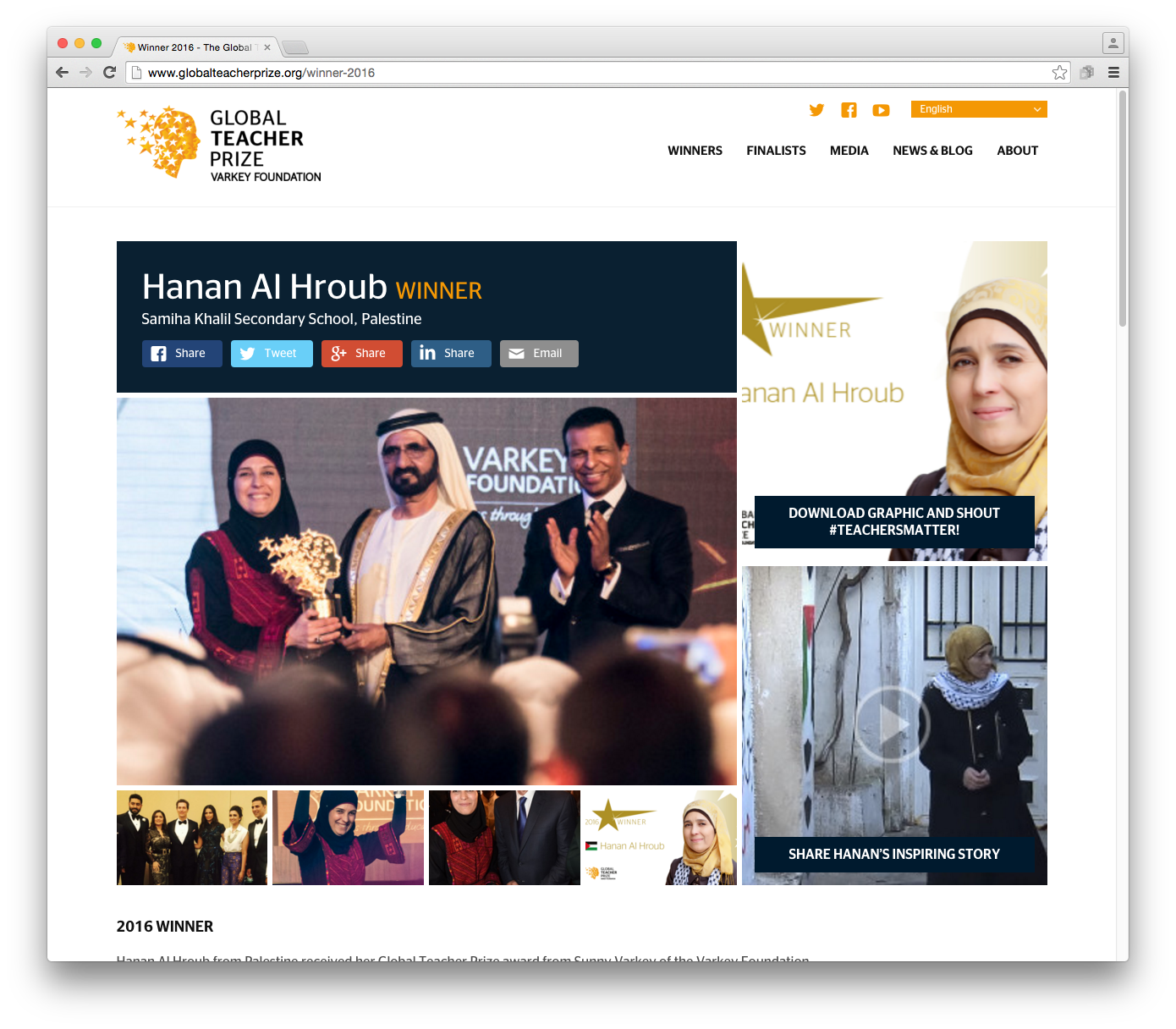 Congratulations Hanan Al Hroub, Global Teacher Prize Winner 2016.
Congratulations to Hanan Al Hroub, Samiha Khalil Secondary School, Palestine – Global Teacher Prize winner 2016. Announced by Pope Francis Hanan Al Hroub from Palestine received her Global Teacher Prize award from Sunny Varkey of the Varkey Foundation. Hanan Al Hroub promotes the slogan "no to violence" and uses a specialist approach with children that she developed herself, and […]
---