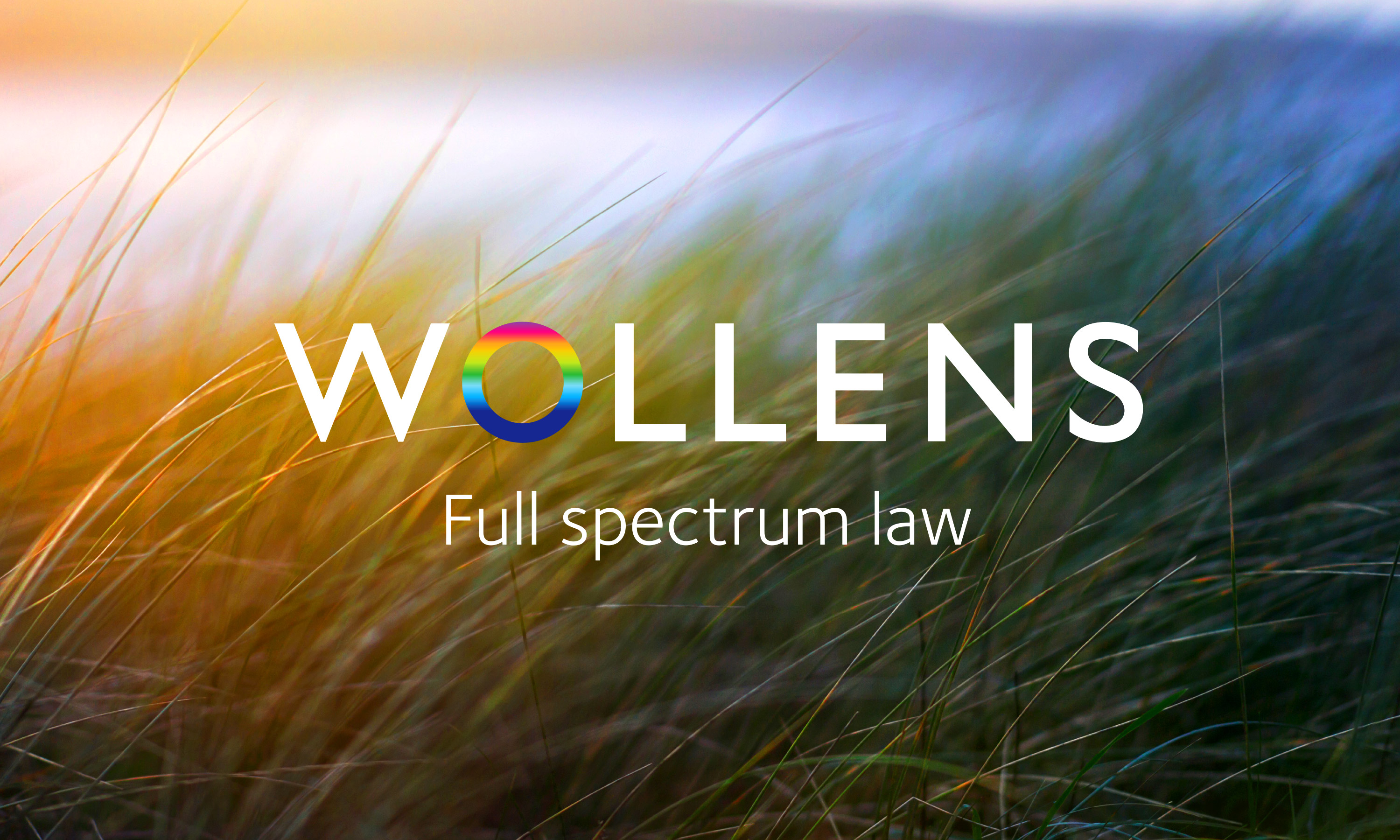 Neon create new brand identity for Wollens Solicitors.
Neon have created the new brand positioning and brand identity for Wollens Solicitors.
After period of acquisition Wollen Michelmore decided to consolidate under the new name Wollens – creating the largest law firm in the South West.
Neon worked in partnership with strategic consultants Quite Early One Morning to develop the positioning 'Full Spectrum Law' and a new brand mark and visual style to reflect the positioning – helping to promote Wollens as "The law firm that thinks in full colour. But keeps things black and white."
Chief executive Chris Hart said: "This has been a hugely positive project for the firm, particularly following the growth of recent years. A lot of work has been undertaken to ensure that the branding reflects the practice across the region.
"It has been a pleasure working with our external partners to ensure smooth delivery and significant profile for the brand."
Practice director Clive Meredith added: "To deliver a project of this size and complexity needs a great deal of team work. While we've been working with some key external providers, our internal team have worked tirelessly to ensure everything has been delivered on time and to a really high standard. I'm really proud of them and the hard work they have all put in on this project."
The rebrand project was led by Chris Hart and Clive Meredith in conjunction with Tom Banks and his South West-based branding consultancy Quite Early One Morning, Dana Robertson, of London-based creative agency Neon, and the Stuff advertising agency with offices in Bristol and Cornwall.
The vibrant new scheme was rolled out across a new website, literature and signage.
The firm was a finalist for Law Firm of the Year at the Law Society's national Excellence Awards as well as picking up the prestigious Law Firm of the Year title at the 2018 Devon and Somerset Law Society awards.
If you'd like to know more about any of these projects or if you have a project/pitch/roster review you'd like to discuss with us, we'd be absolutely delighted to hear from you.
Please call Dana Robertson on the number below, drop him an email or connect via LinkedIn.
Telephone
+44 (0)20 3289 1733
Email
info@neon-creative.com