Kantar CX+

Revealing the benefits of a positive Customer Experience...
Kantar CX+ branded by Neon… We've previously enjoyed working with world-leading research and insights consultancy Kantar on a number of successful projects (The Futures Company and Kantar Worldpanel), so we were delighted when they once again looked beyond their WPP Group stablemates, and gave Neon this lovely project. Read More…
Distinctiveness + scalability
Challenges? We faced a few – firstly, the need to create a look and feel that would clearly set Kantar CX+ apart from its competitors in this exciting new sector, while also working within the Kantar brand identity system of black and gold. Any creative solution would have to be scalable, too, and work around the world, regardless of language. And, as ever, timings for the project were – you guessed, extremely tight.
A hidden "plus"…
Our solution was based around a bold and impactful Kantar CX+ brandmark featuring a "hidden" plus sign – subtly referring to the ability to reveal things that may not be immediately apparent. This device proved highly flexible, providing us with a whole visual language, including objects featuring or making up an X, for use in all kinds of communications, including reports, presentations and animations.
…and some eXpertly chosen words
We also had fun exploring the verbal potential of our creative idea, developing a Kantar CX+ lexicon focused on the 'X' in CX, which enabled us to add an engagingly playful dimension to our expression of the brand.
Working in partnership with Kantar's marketing and creative team, we developed a range of design templates, as well as visual guidelines to help Kantar designers apply the creative across various communications.
We're happy to report that Kantar CX+ has been successfully launched in three countries so far – in each case, immediately resulting in new client conversations and briefs. Cue some very kind words, from another contented Neon client…
(Read Less...)
Kind words…
"Neon came up with a creative solution for Kantar CX+ which was bold, impactful and flexible. Read More…

Beyond the visual language, Neon developed a Kantar CX+ lexicon to create further impact through the use of written language: this approach focused on the 'X' in CX (Customer Experience) to add a playful dimension to Kantar CX+ personality.

Neon partnered with Kantar's creative team and marketing lead to deliver a range of design templates as well as clear visual guidelines to help Kantar graphic designers apply the creative across various brand and commercial assets.

The impact of Kantar CX+ within Kantar and among their clients and prospects has been overwhelmingly positive so far. The three local launches of Kantar CX+ so far (U.S., NL and Spain) have each generated new client conversations and briefs straight after each event, so the objectives of the creative brief have all been achieved.

Why it has been fun working with Neon?

Beyond his creative talent, I really appreciate Dana's working style: relaxed yet professional, supportive and understanding. A lot of hurdles were thrown at us through this project, including a last-minute rebranding (from Kantar TNS to Kantar) which was decided by Kantar senior leadership three weeks before CX+ was about to go live. And this meant having to re-think and adapt the creative solution which had been (painfully) signed off.

Dana remained calm when we broke the news to him, which helped me keep my sanity and feel confident that working together with Dana, our team would overcome this challenge within our crazy timing – and we did!"

Véronique Le Therisien
Global Marketing and Communications Director at Kantar

We worked with Neon on a campaign project, which over time did present certain challenges which effected the original brief. Despite this, Dana were both accommodating and patient with these changes and despite this, presented and produced work we're proud of and now rolling out globally. The work presented to us was thoughtful, well delivered and on time. Dana went the extra mile for us and as a fellow designer, I really appreciated. The work produced has contributed heavily to the success of this project.

On a personal note, I really enjoyed working with Dana who I found to very personable, someone who cared about the project and wanted to see the best outcome for the work even when his involvement came to an end. I look forward to working with Dana again in the future.

Gareth Binns
Senior Graphic Designer
Kantar
(Read Less...)
To find out more: info@neon-creative.com or call +44 (0)20 3289 1733 Share this: Email, LinkedIn, Twitter, Facebook, Download PDF, follow us on Instagram or view our animations and movies on Vimeo
PROFESSIONAL SERVICES
Branding
PROJECT SUMMARY
Brand identity
Motion graphics
Brand guidelines
Advertising templates
Launch materials
Interior graphics
Digital Templates
---
Kantar CX+ brand mark.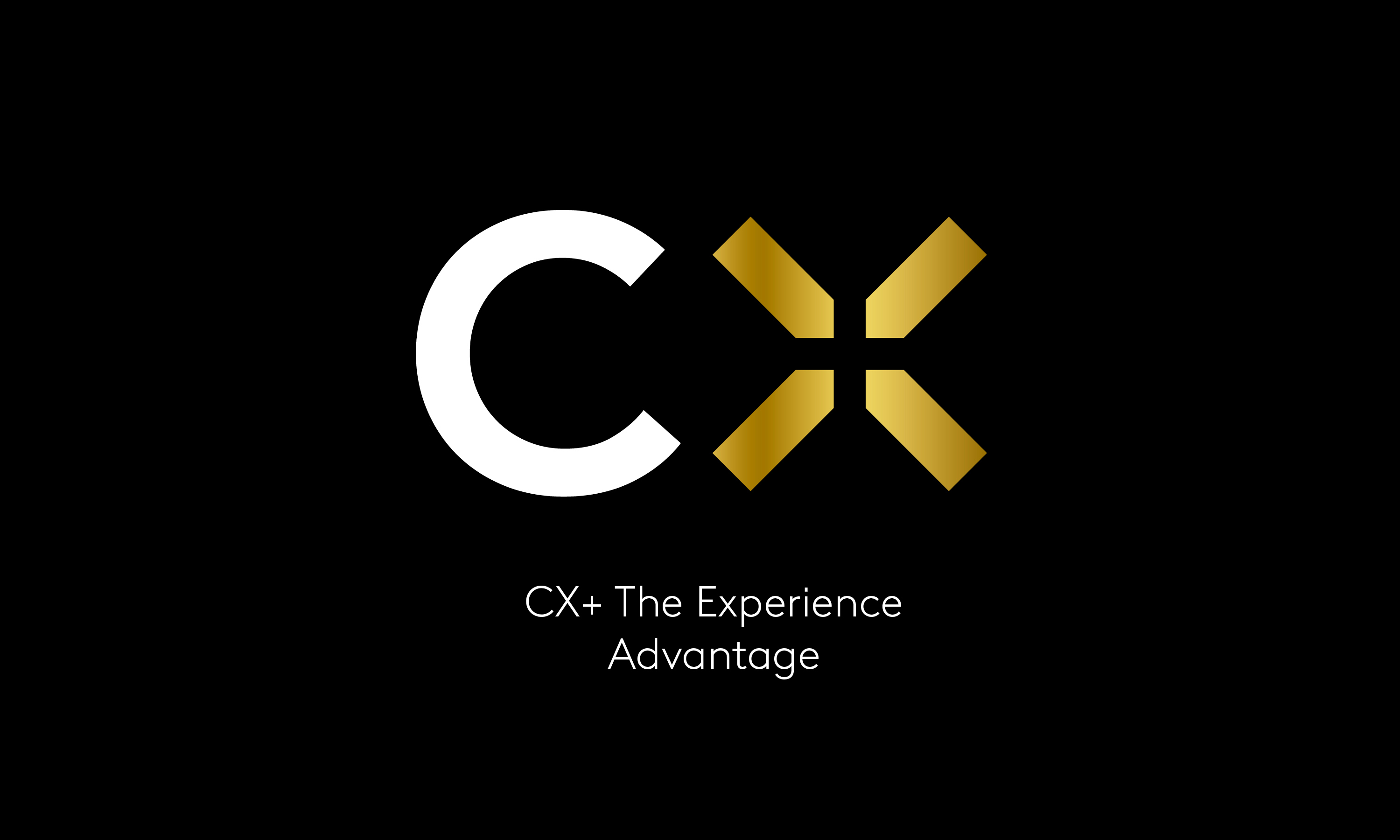 Kantar CX+ brand mark in x frame.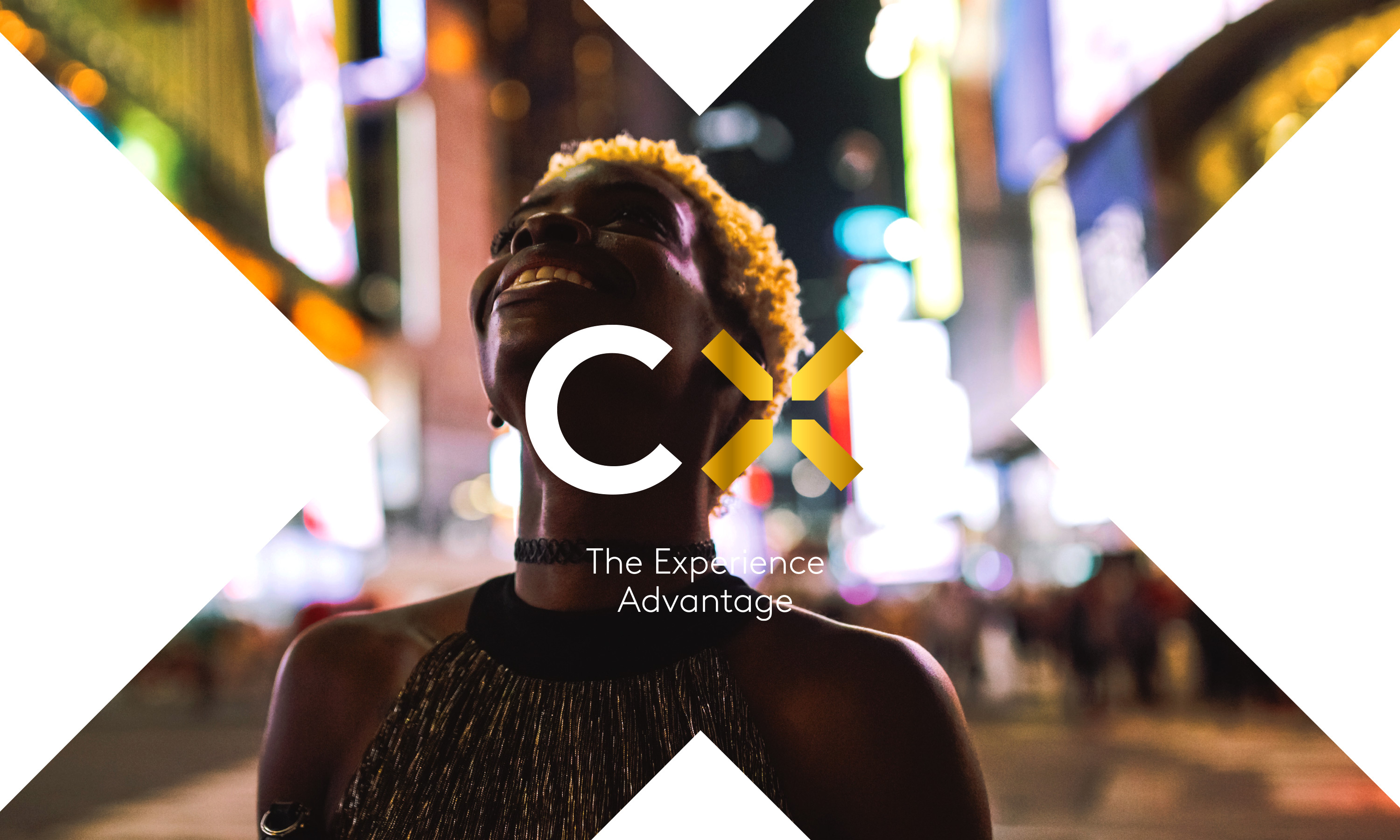 Kantar CX+ animated ident.
Kantar CX+ brand language.
Kantar CX+ literature x-frame report style.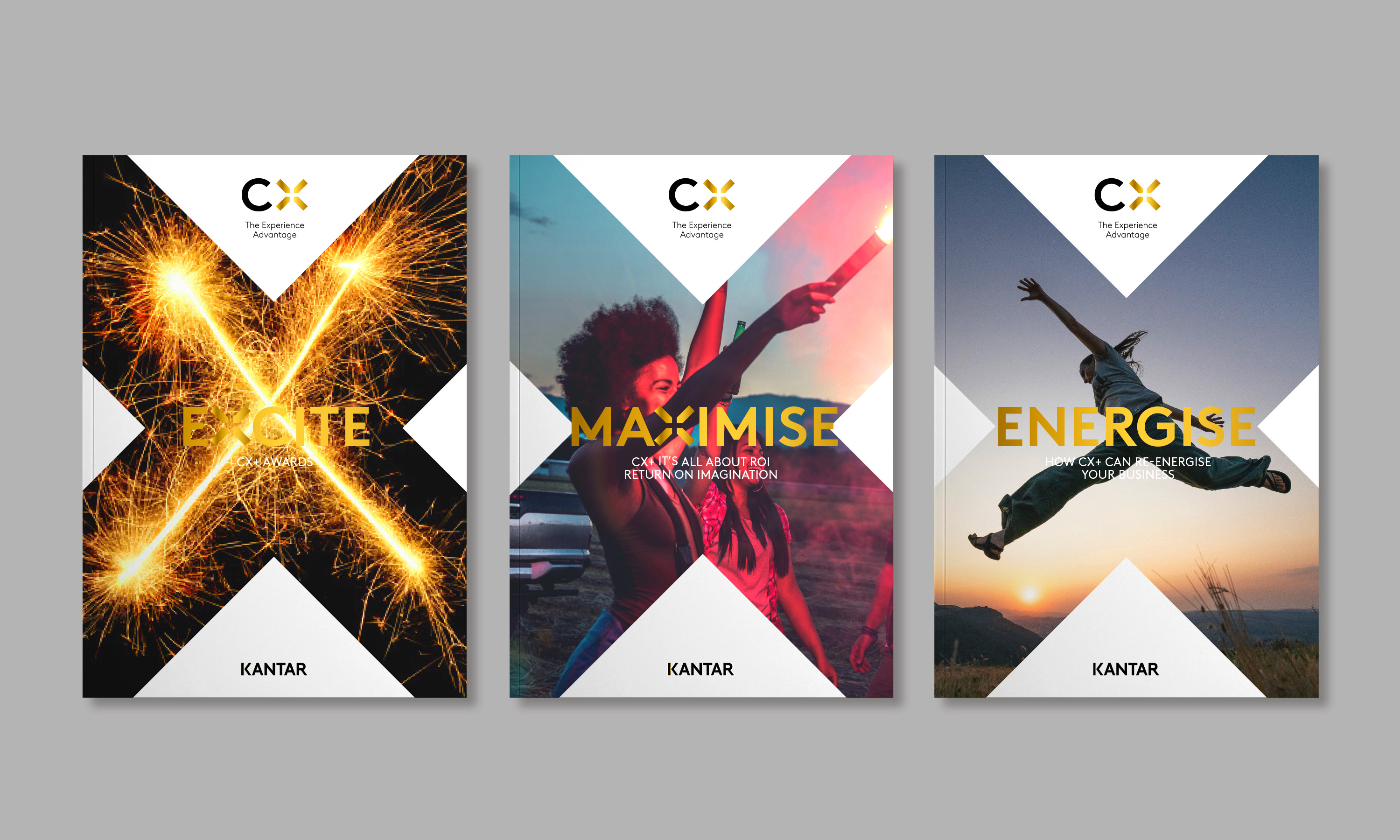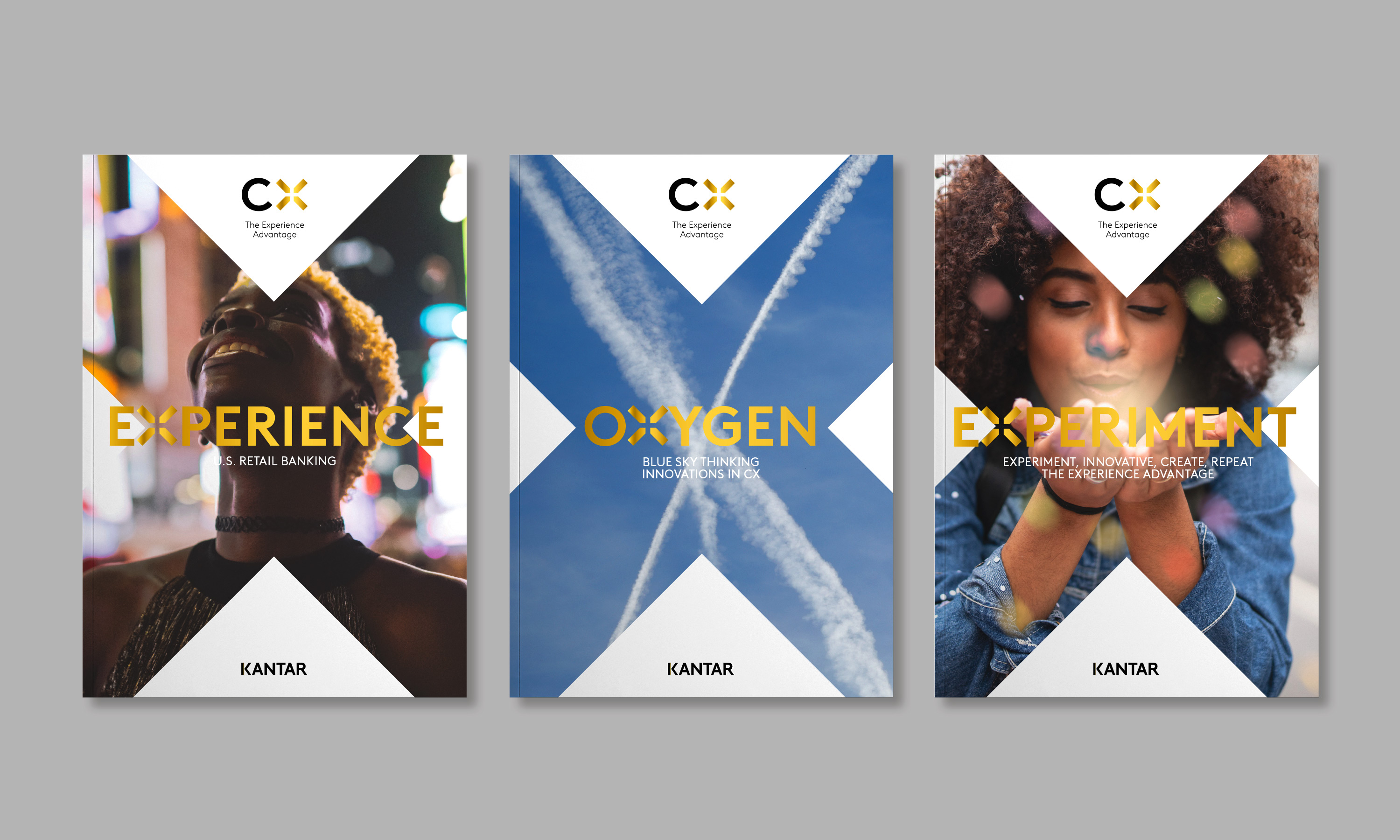 Kantar CX+ brand language.
Kantar CX+ literature cut out objects report style.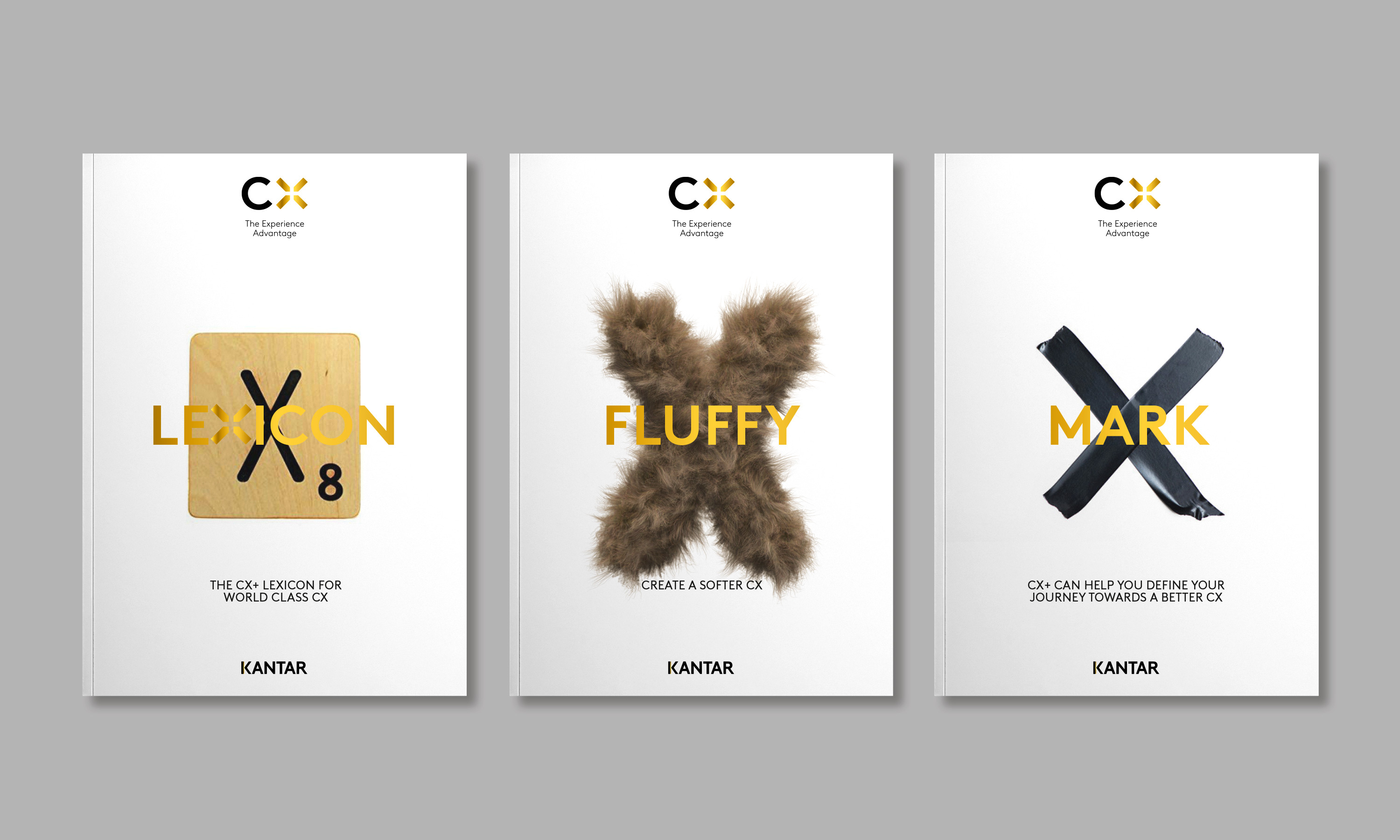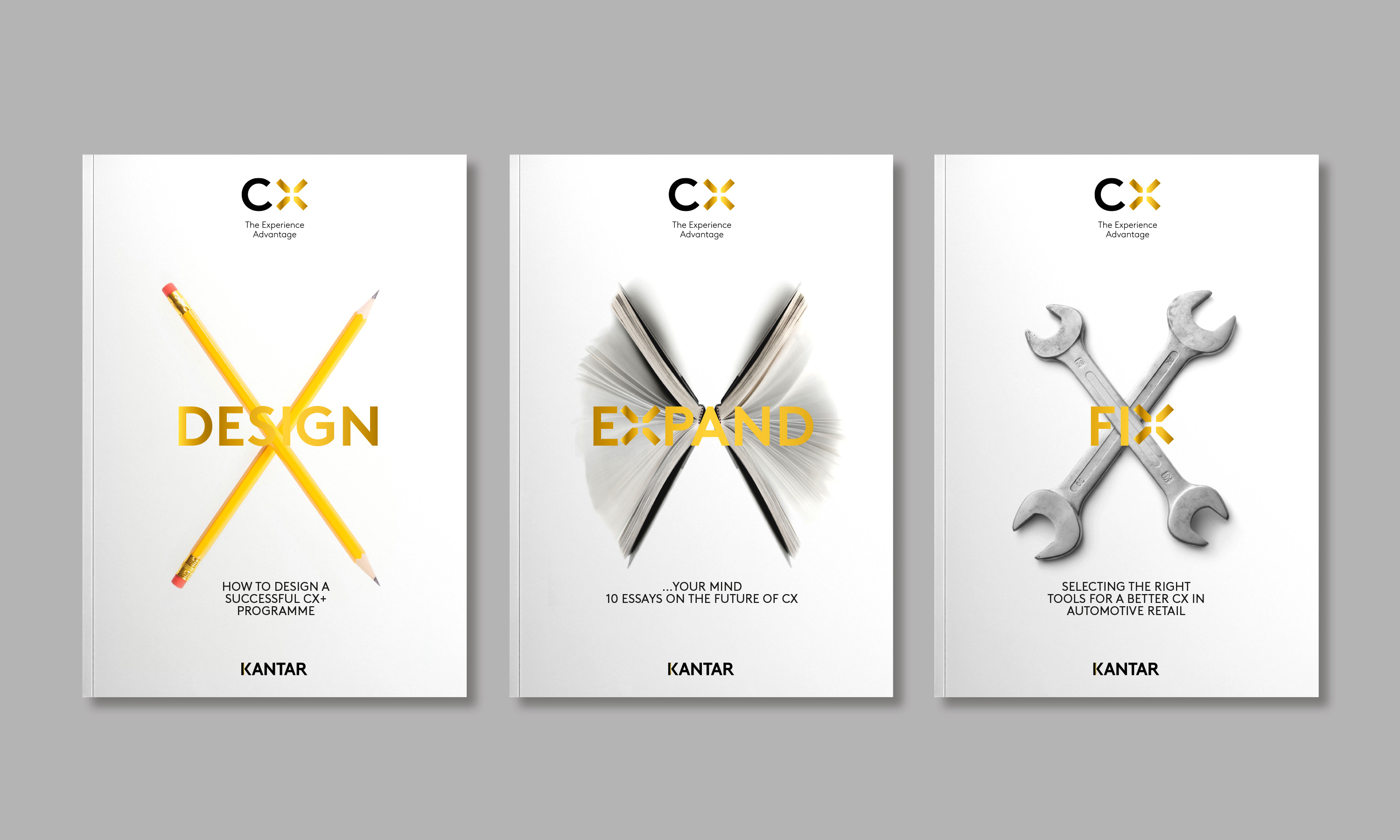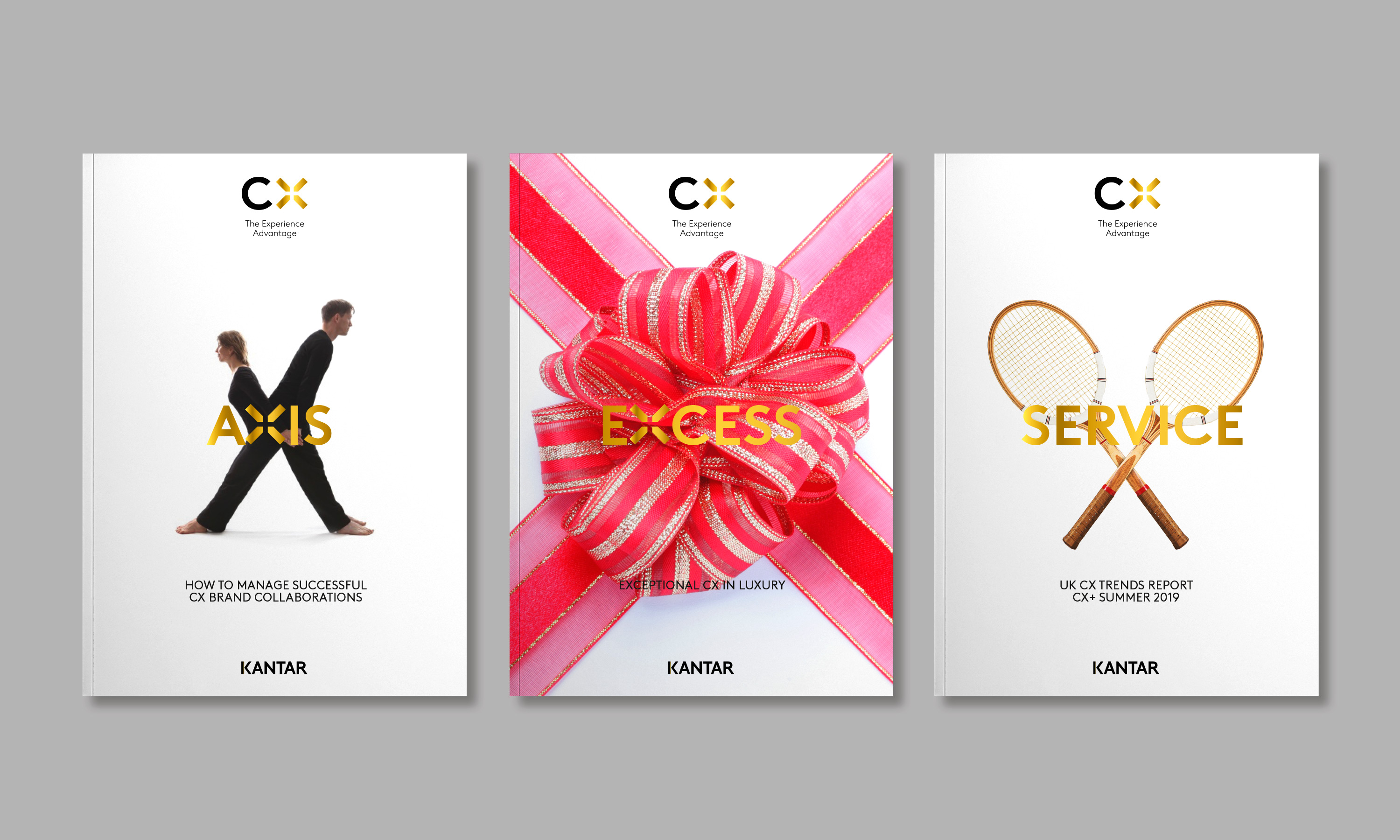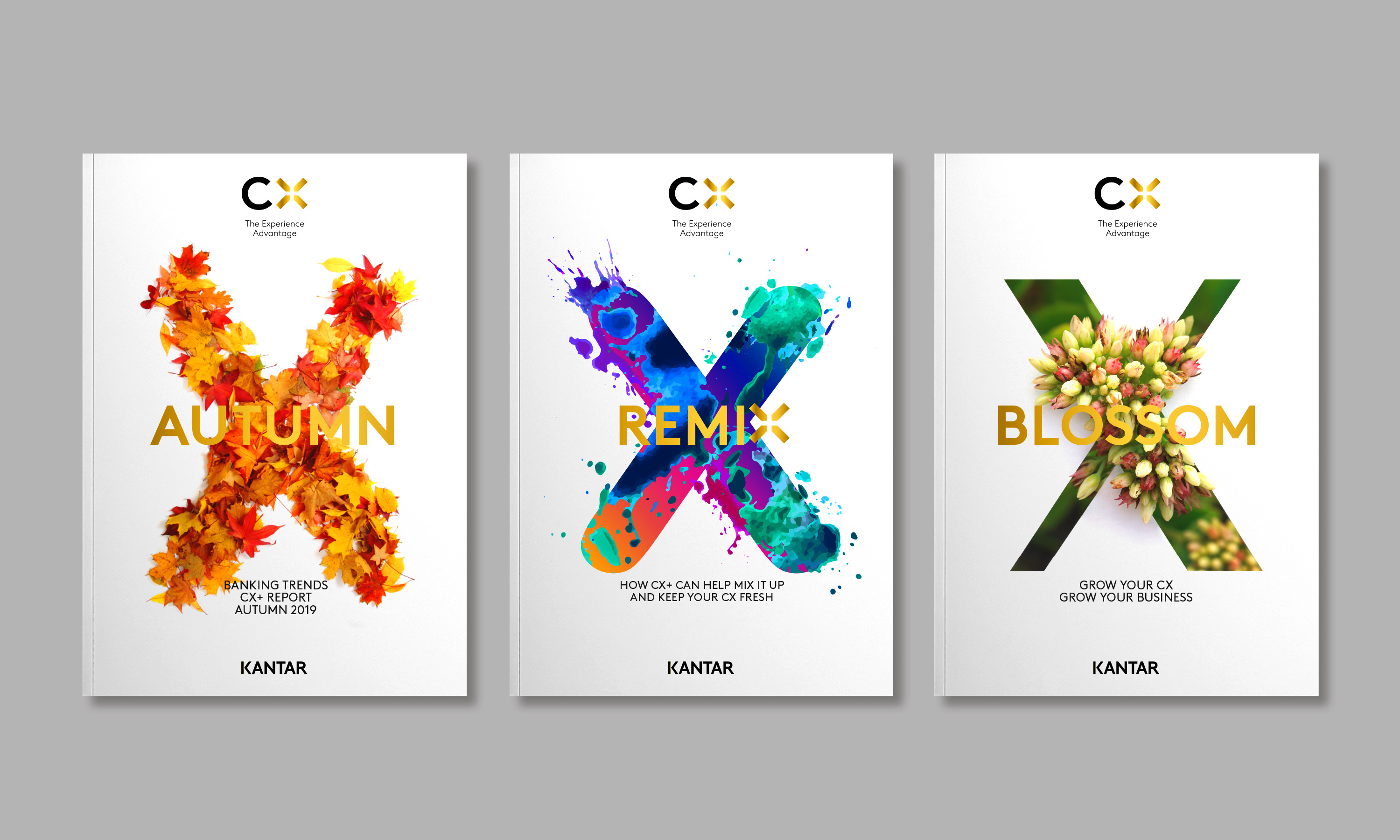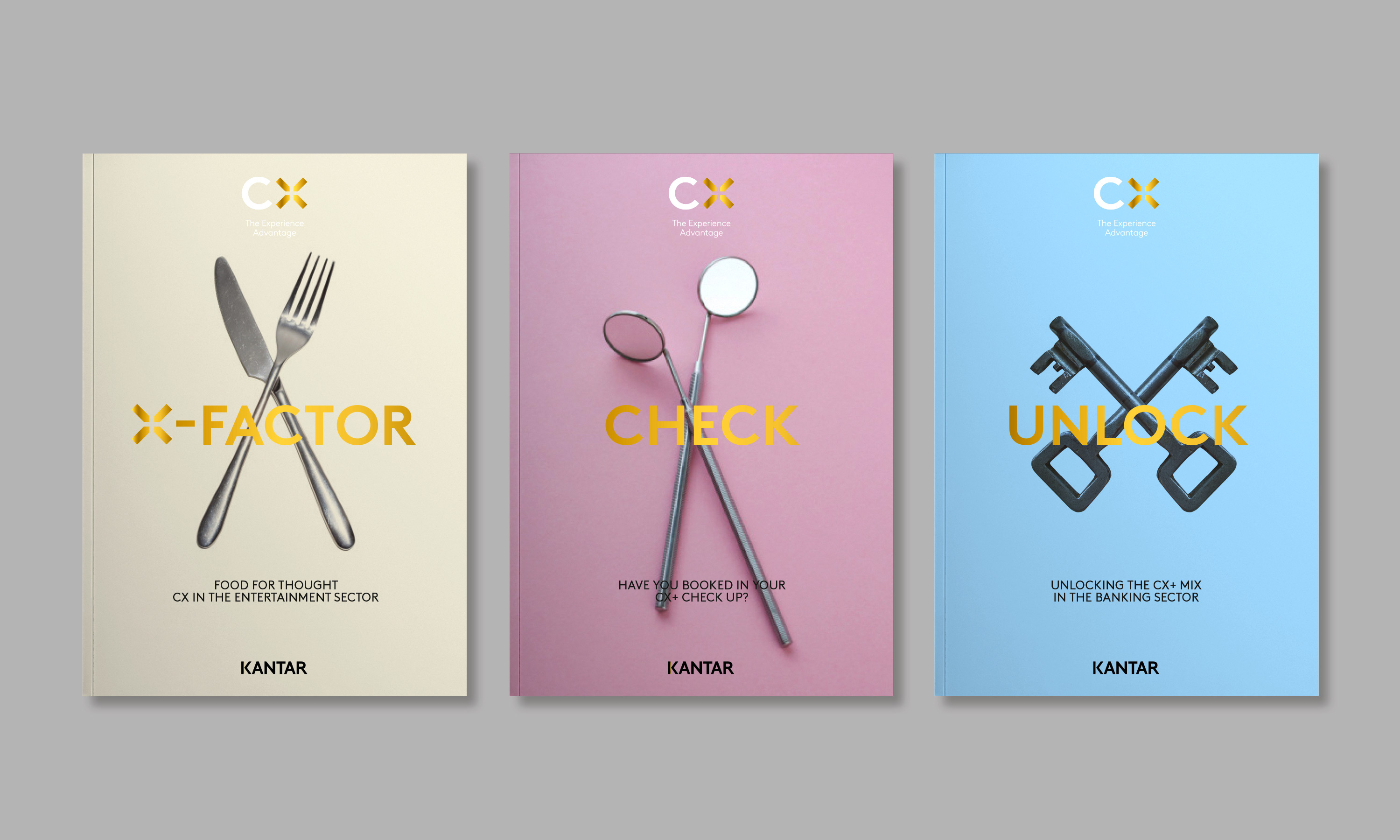 Kantar CX+ brand language.
Kantar CX+ literature full bleed x images report style.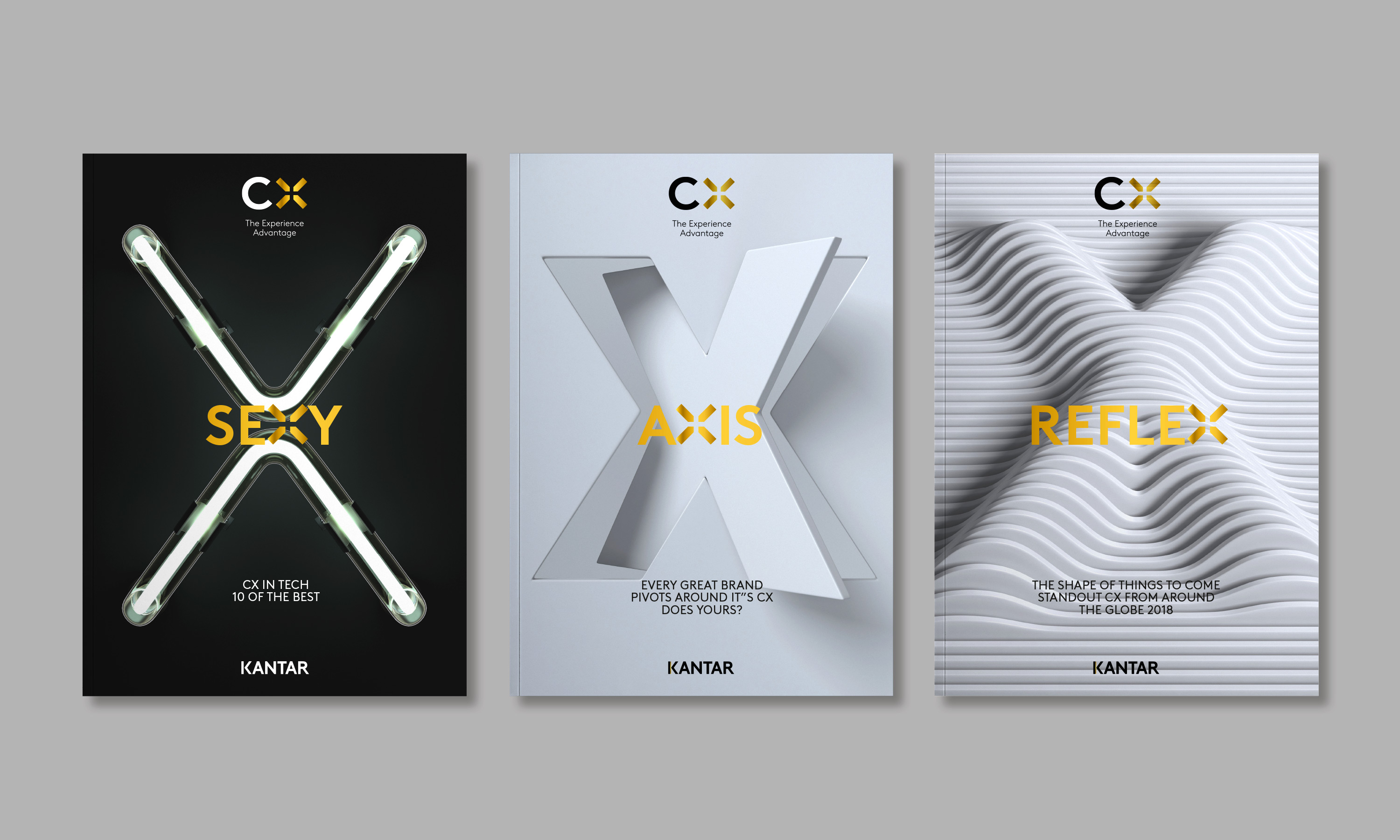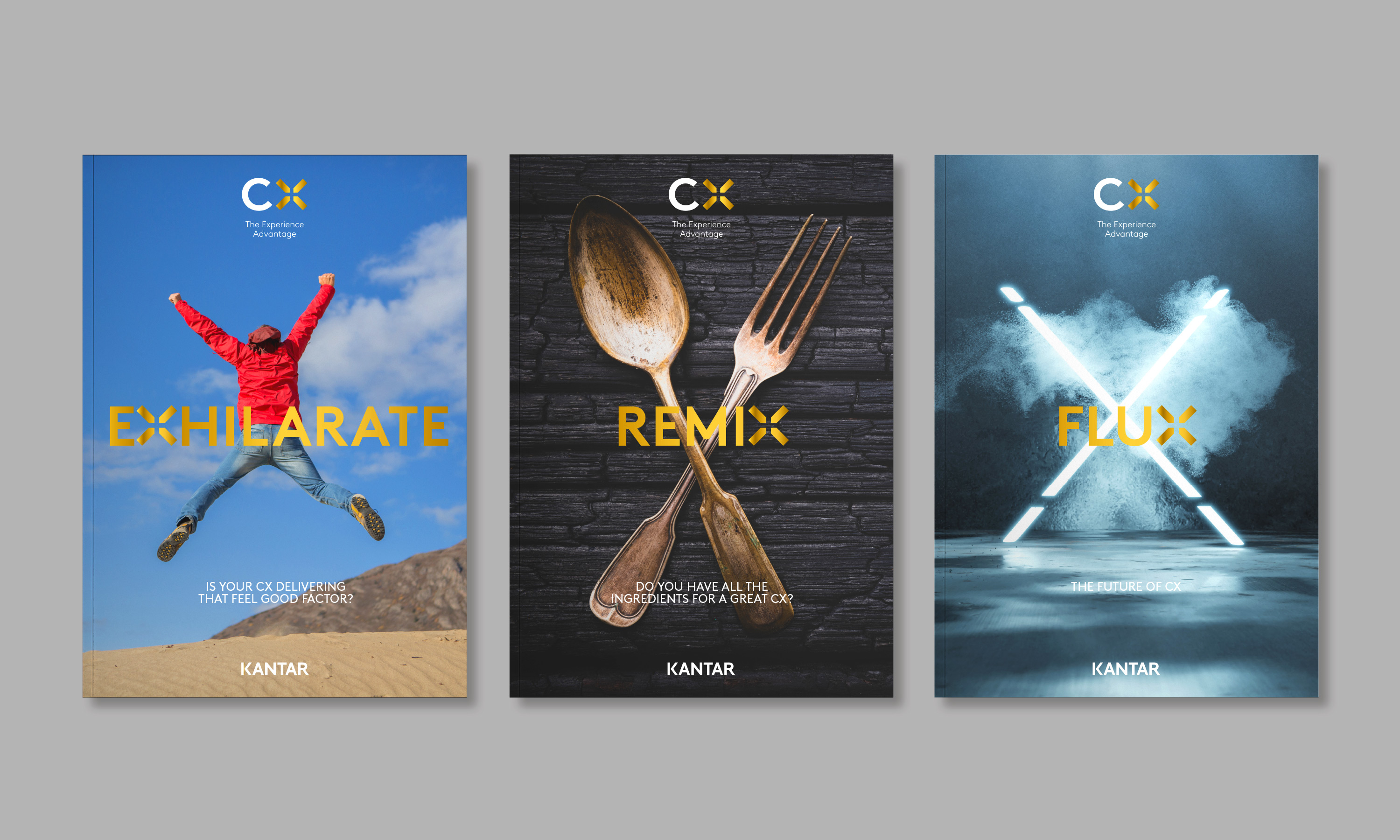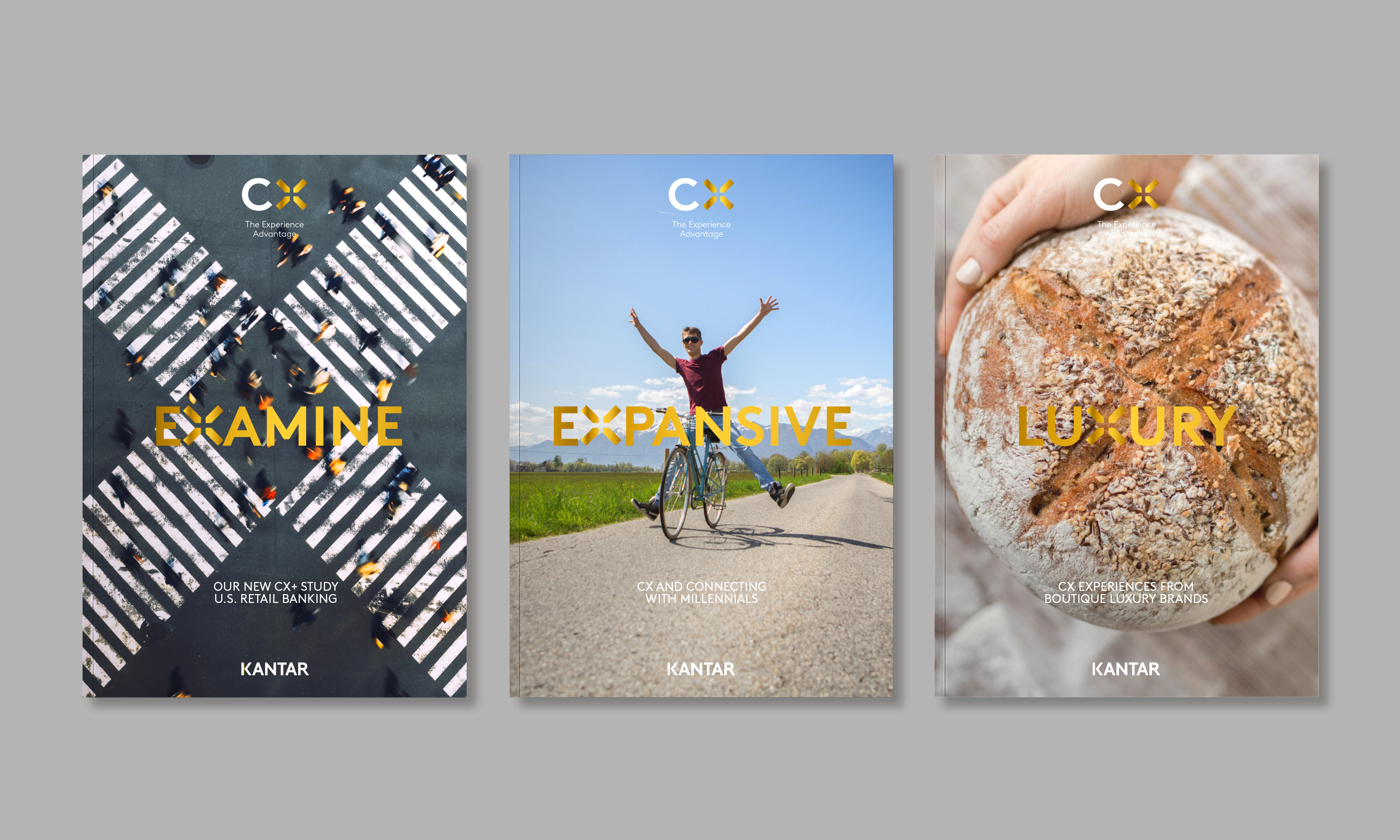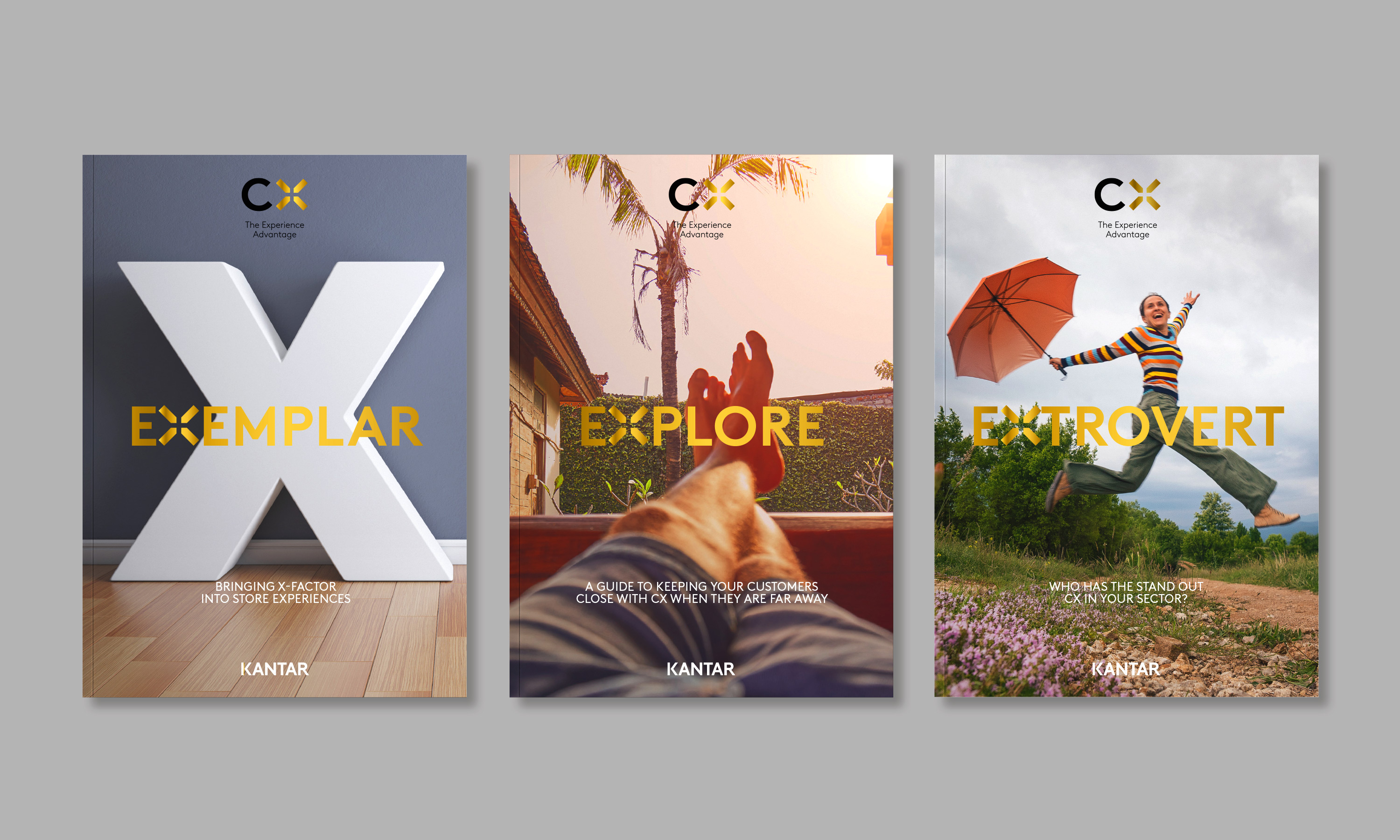 Kantar CX+ literature type only report style.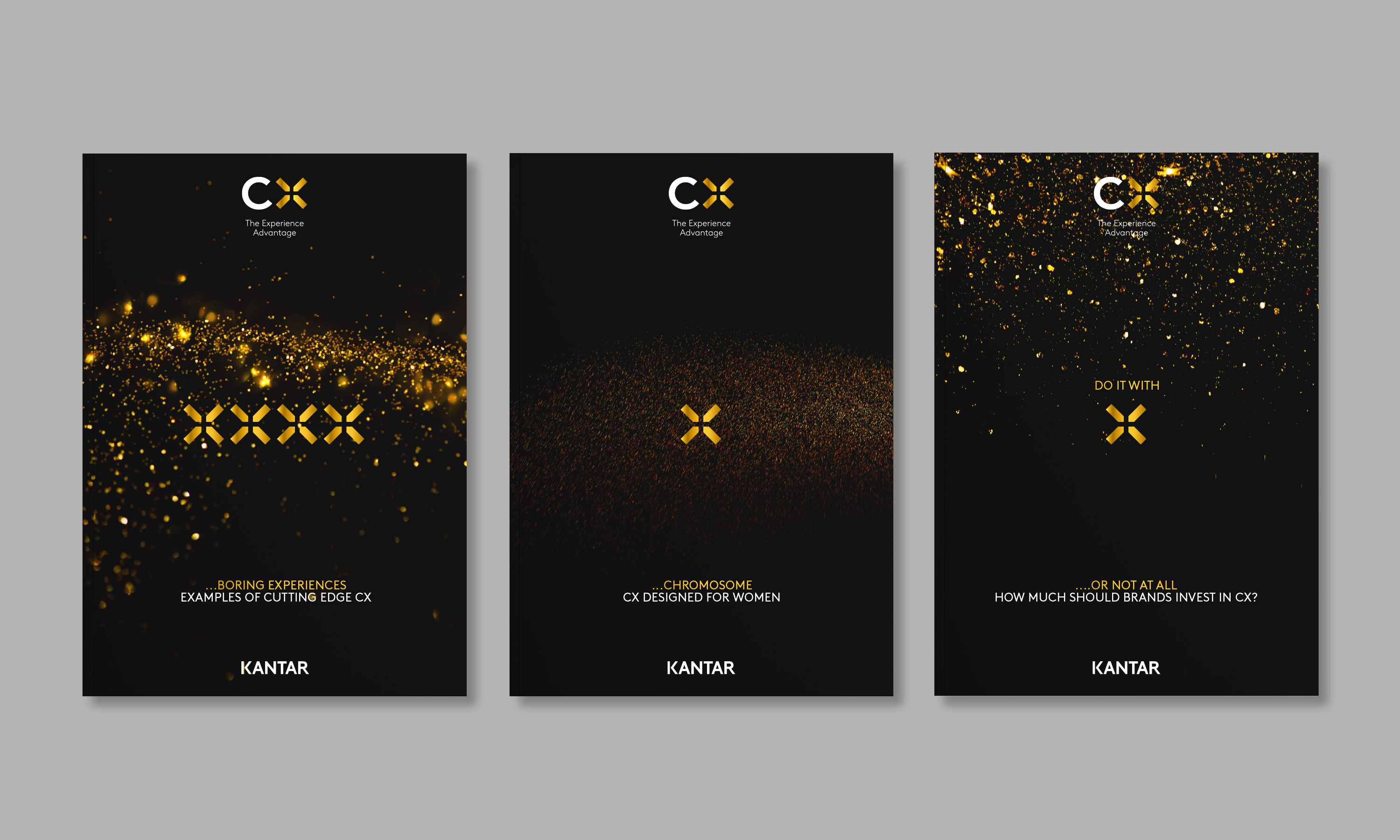 Kantar CX+ brand language.
Kantar CX+ sample report.
Kantar CX+ guidelines.
Kantar CX+ website.
Other projects you may find of interest...