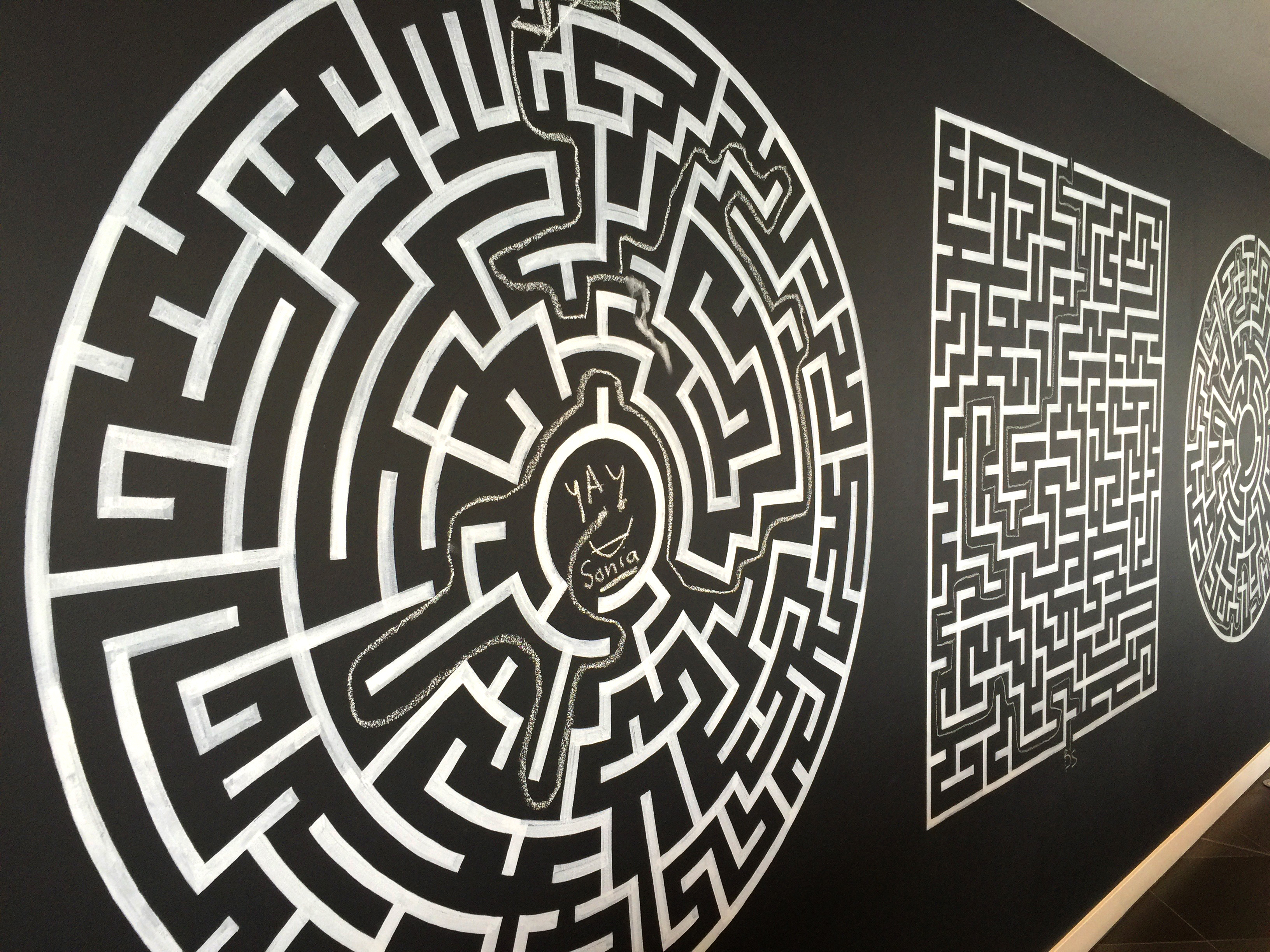 Nabarro LLP's 'a-mazing' new wall.
Neon's new wall of maze puzzles for Nabarro LLP have proven to be a hit – and a bit of mind bender too!
The mazes were designed as a bit of fun based on Nabarro LLP's brand positioning 'Clarity Matters'. The six square and circular mazes were lovingly hand rendered on to the now internally dubbed Nabarro 'wonder-wall' – a 25 foot wall within the canteen and staff break-out area of Nabarro's 125 London Wall offices.
The mazes where accompanied by the following supporting text – and big bucket of chalks for staff to start solving the mazes!
Some problems look immensely complex, at first sight.
That's when Clarity Matters.
There's always a way through if you know where to look for it.
(Help yourself to chalk…)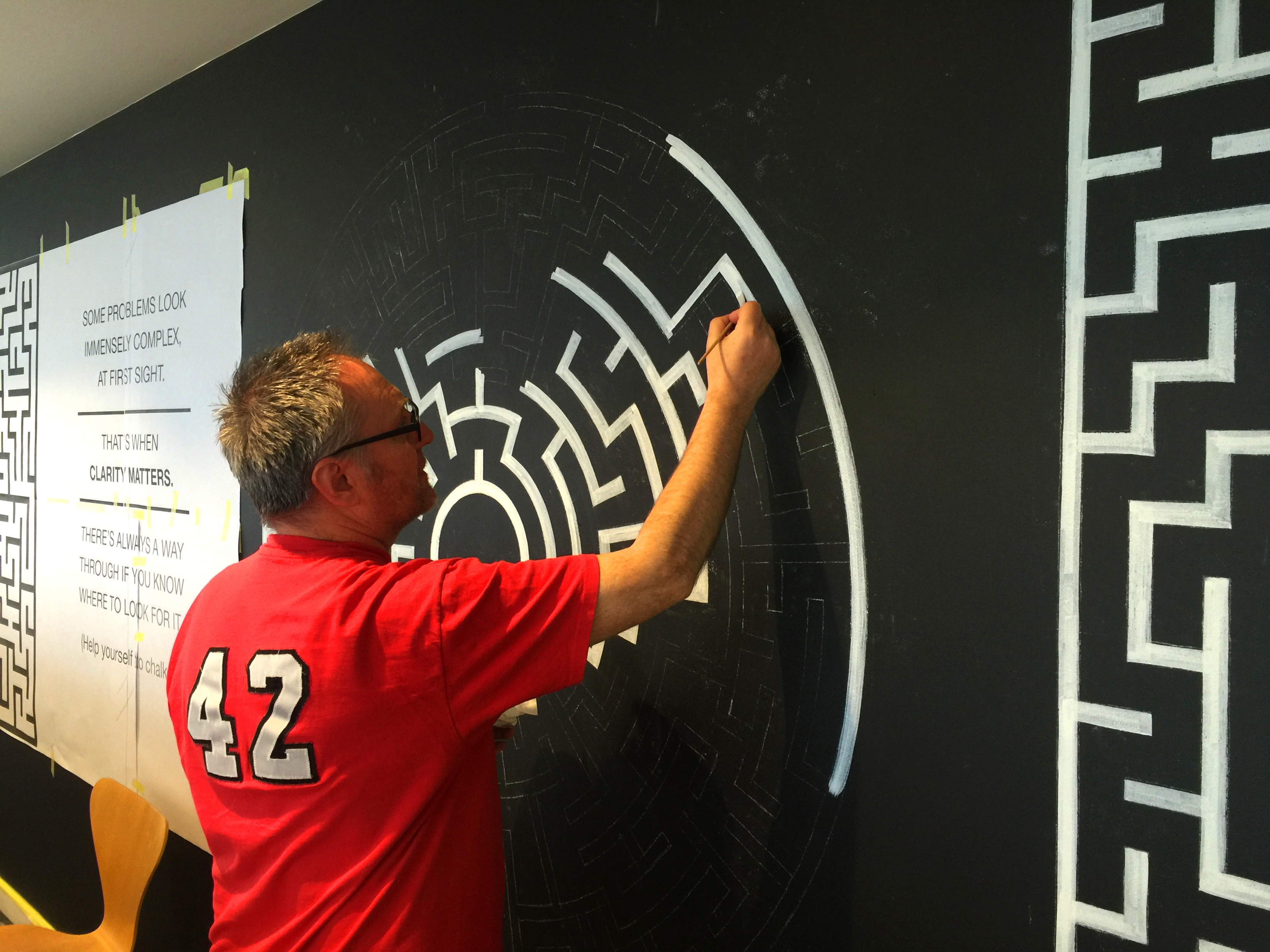 The original wall welcomed the firm's people to their new home with a blizzard of fascinating facts about the building and its fit-out, lovingly hand rendered by Nick Garrett, one of the UK's leading traditional sign writers.
But since then the wall has become an on-going source of joy to us and Nabarro with more fun treatments including 'Season's Greetings', 'Word search', 'Sweet & Savoury skyline', 'Broadlaw alliance city cameos' – and we look forward to sharing many more with you throughout  2016…  
If you'd like to know more about this project, or if you have a project/pitch/roster review you'd like to discuss with us, we'd be absolutely delighted to hear from you.
Please call Dana Robertson on the number below, drop him an email or connect via LinkedIn.
Telephone
+44 (0)20 3289 1733
Email
info@neon-creative.com