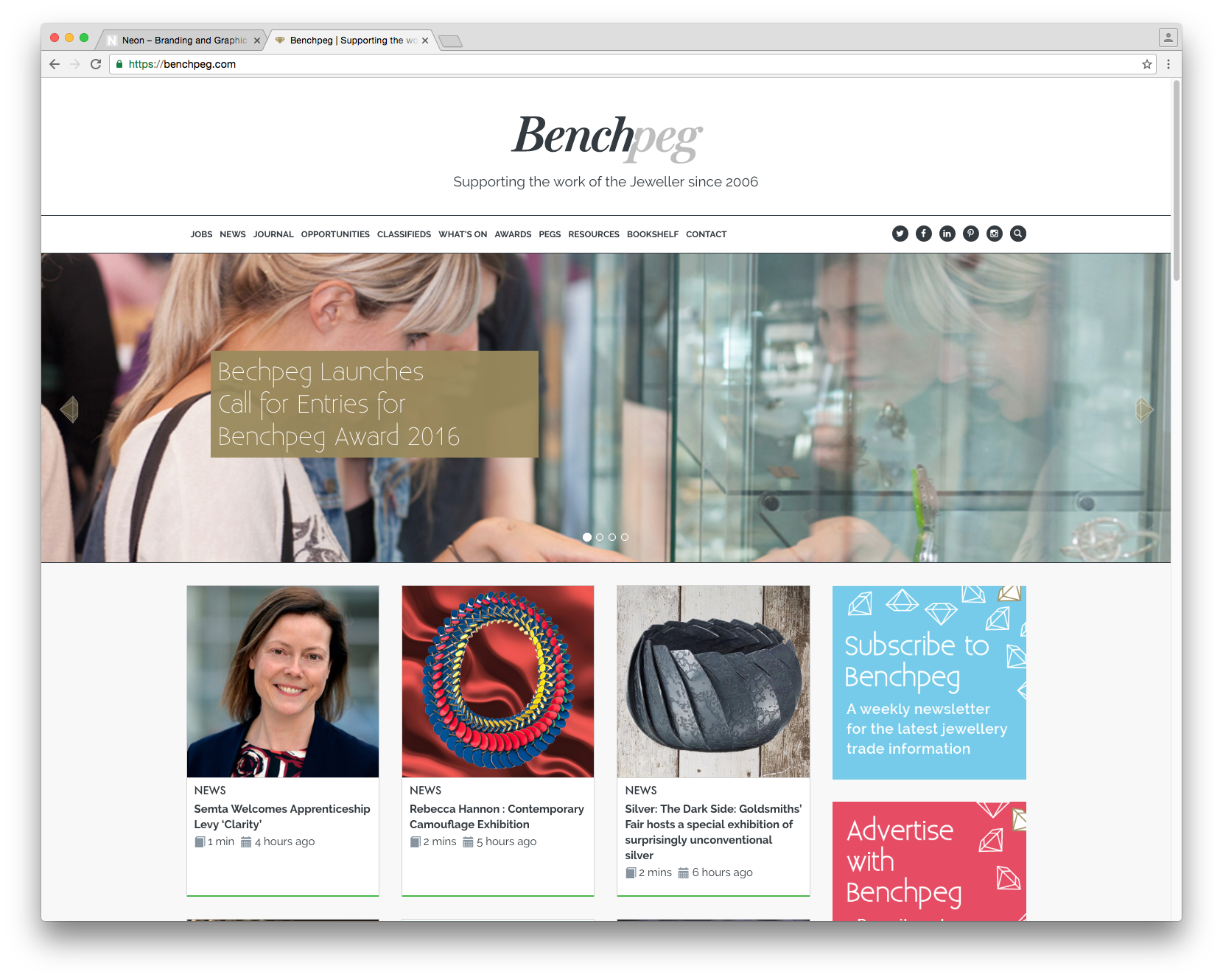 Neon help Benchpeg set a new benchmark with a new brand mark for their 10th anniversary.
Neon have created the new brand identity for Benchpeg (founded by Rebecca van Rooijen) to not only celebrate Benchpeg's 10th anniversary, but to also help signal the next step forward for Benchpeg – as they aim to now to become the premier voice, supporter and resource to the UK's Gold/Silversmithing and jewellery community.
Neon has previously worked with Rebecca van Rooijen at The Goldsmiths' Company where she was part of the senior management team that delivered the Goldsmiths' Company's £18M project for the jewellery and silversmithing industry, The Goldsmiths' Centre, also branded by Neon.
The simple but impecably crafted word mark features a tiny, but hugely relevant, detail with the 'P' of peg featuring the classic notch that is found in every classic jewellers and silversmiths benchpeg.
So who are Benchpeg and what do they do? Just over a decade ago, the UK jewellery industry was lacking accessible information. Organisations in the trade were keeping themselves to themselves, and it was becoming increasingly difficult to keep up with the latest developments.
In 2006 Benchpeg was founded, and launched the first digital newsletter for the jewellery industry and allied trades aimed at promoting information from across the trade and bridging the gap of information out there and accessibility to it. Today with their incredibly content rich website they support the jeweller by assisting with recruitment needs, sharing the latest news stories and promoting business opportunities. Their new website and newsletter has a national focus but owns an international audience spanning all levels of the trade, from CEOs and creative directors, production managers and bench workers, to designers, wax carvers and retailers.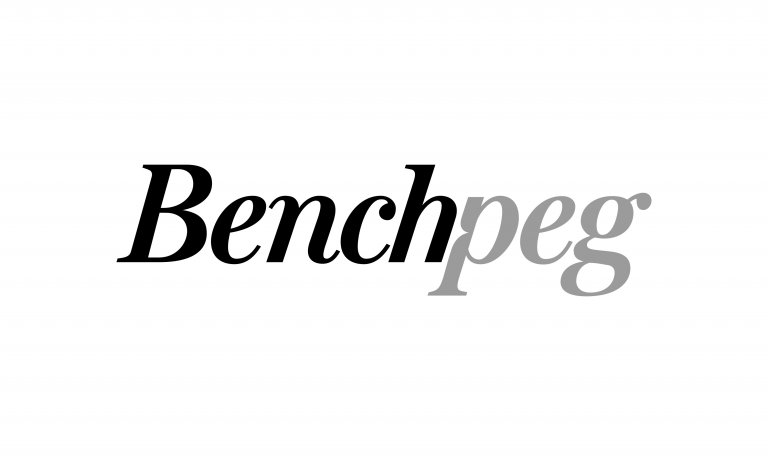 If you'd like to know more about this project, or if you have a project/pitch/roster review you'd like to discuss with us, we'd be absolutely delighted to hear from you.
Please call Dana Robertson on the number below, drop him an email or connect via LinkedIn.
Telephone
+44 (0)20 3289 1733
Email
info@neon-creative.com